Cybersecurity
Making the Return to Work More Secure, Resilient, and Productive
Publish Date: October 6, 2022
A McKinsey survey involving participants from different industries and geographies suggests that nine out of ten organizations will combine remote and on-site work models in the post-pandemic world. Most companies that had scrambled to connect employees using cloud apps saw improved productivity while recording better customer satisfaction. And now that the workforce returns to offices, the aim is to sustain those productivity levels and stick to technologies that built organizational resilience.
That said, ensuring watertight cybersecurity has become an increasingly important element of enterprise IT architectures. Many organizations have given employees the flexibility to work from anywhere on all or certain days of the week.
This flexibility, however, also places increased pressure on tech teams to ensure the security of their data, network, and resources. This is hyper-critical since the first half of 2022 alone saw an 11% increase in malware attacks at 2.8 billion, ransomware volume that exceeded full-year totals of 2017, 2018, and 2019, and a 77% rise in IoT malware and a steep 132% increase in encrypted threats sent via HTTPS.
Why Securing the Enterprise is more Critical Now?
While hybrid models' success in work output and employee engagement is evident, companies need to take extraordinary measures for long-term remote business operations. They must enhance their threat countering capabilities across all workplaces—remote or not. According to the Identity Theft Resource Center's 2021 Annual Data Breach Report, the number of data compromise incidents increased to 1603 in 2021, up from 1108 in 2020. The report also revealed that ransomware-related data breaches could be the top causes of data compromises in 2022.
While companies secure their office networks with firewalls, software patches, network monitoring, and other practices, not all of them can avert the risks of sophisticated zero-day attacks. And the employees working from home or elsewhere are more susceptible to vulnerabilities with shared networks, absence of updated antivirus software, weak passwords, and unsecured personal devices. Moreover, the cyber threat landscape is quite diverse today:
Cybercriminals know that current data security measures may not be sufficiently robust to prevent sophisticated attacks.
The activities of hacktivists (hackers fighting for socio-political issues) amplify cyber threats.
Less experienced hackers keep testing cyberattack attempts across enterprises to "improve their skills."
Malicious employees working remotely with weak technical controls may compromise confidential data.
Improving Cybersecurity for Businesses
Organizations will need to reset their security measures to effectively counter threats that surround their hybrid work environment, ensuring that there are no digital holes in the fence. They must also review their remote work and BYOD policies to provide better cybersecurity hygiene controls. In this regard, the focus areas for businesses may be divided into three broad categories:
Conduct a risk assessment to determine the threat types that can target company operations.
Control access management systems and employee privileges carefully. Databases must be blocked for employees who have resigned or moved on to a role where they don't need access to specific details.
Allocate a portion of the budget for zero-trust security architecture.
Although it is more restrictive than other cybersecurity strategies, the Zero Trust model builds stronger resilience to prevent unauthorized access to an organization's sensitive data and digital assets. The Zero Trust approach is also the most effective endpoint security response for workspaces impacted by new IoT devices and networked applications and records a continual increase in corporate users.
Companies increasingly shifting their apps and data to the cloud need future-ready monitoring capabilities and zero trust approach to optimize their workspace security and prevent damage from risks that traditional IT security tools cannot detect.
SASE Platform: An integrated zero-trust model against cyber threats 
With YASH Technologies' advanced Secure Access Service Edge (SASE) solutions, enterprises can move from their legacy network perimeter security systems to a set of cloud-native security capabilities that are available whenever and wherever required.
SASE brings advanced real-time threat detection capabilities with its custom-built security components, including Cloud Access Security Broker, Zero Trust Network Access, Secure Web Gateway, and Data Loss Protection. It enables the encryption of all ingress and egress data transactions. It also comes with sandboxing capabilities to prevent compromised endpoints from affecting an entire network.
The SASE platform has been further tailored for video surveillance management systems with site score ratings. Its architecture enables businesses to deploy end-to-end security that encompasses their entire work landscape, including head office, dispersed branches, and remote locations.
The platform's inbuilt threat prevention capabilities include virus-malware-spyware-ransomware protection, virtual firewalls, end-to-end encryption of all communications, intrusion prevention system, vulnerability management, incident response, data loss prevention, web application scanning, DNS scanning, and DDoS protection. Besides, the solution is device agnostic and can be used with all connected network edges across the globe.
As a Zero Trust cybersecurity management solution, SASE effectively addresses the needs of telecom, government, BFSI, retail, e-commerce, healthcare, manufacturing, and energy and utility sectors, among others.
To learn more about the features and benefits of this digital solution for increased security of your business operations, write to us at cybersecurity@yash.com.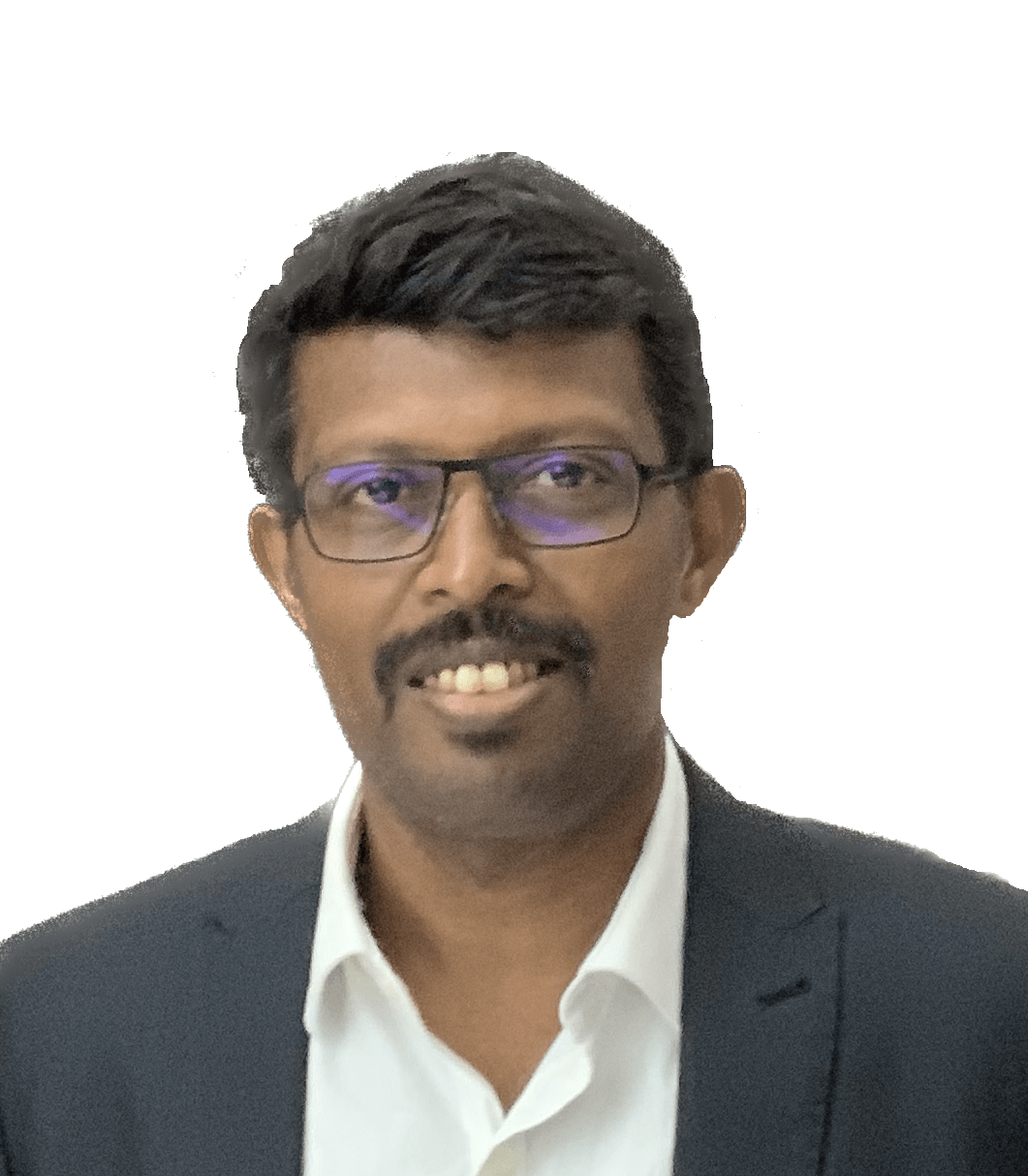 Vice President – Cyber Security Services
Senthil is a cyber security Practice Head and VP at YASH offering advisory on cyber security solutions to CxO's, CISO, Board Level Executives for building a robust security modernization programme covering on-prem and Cloud.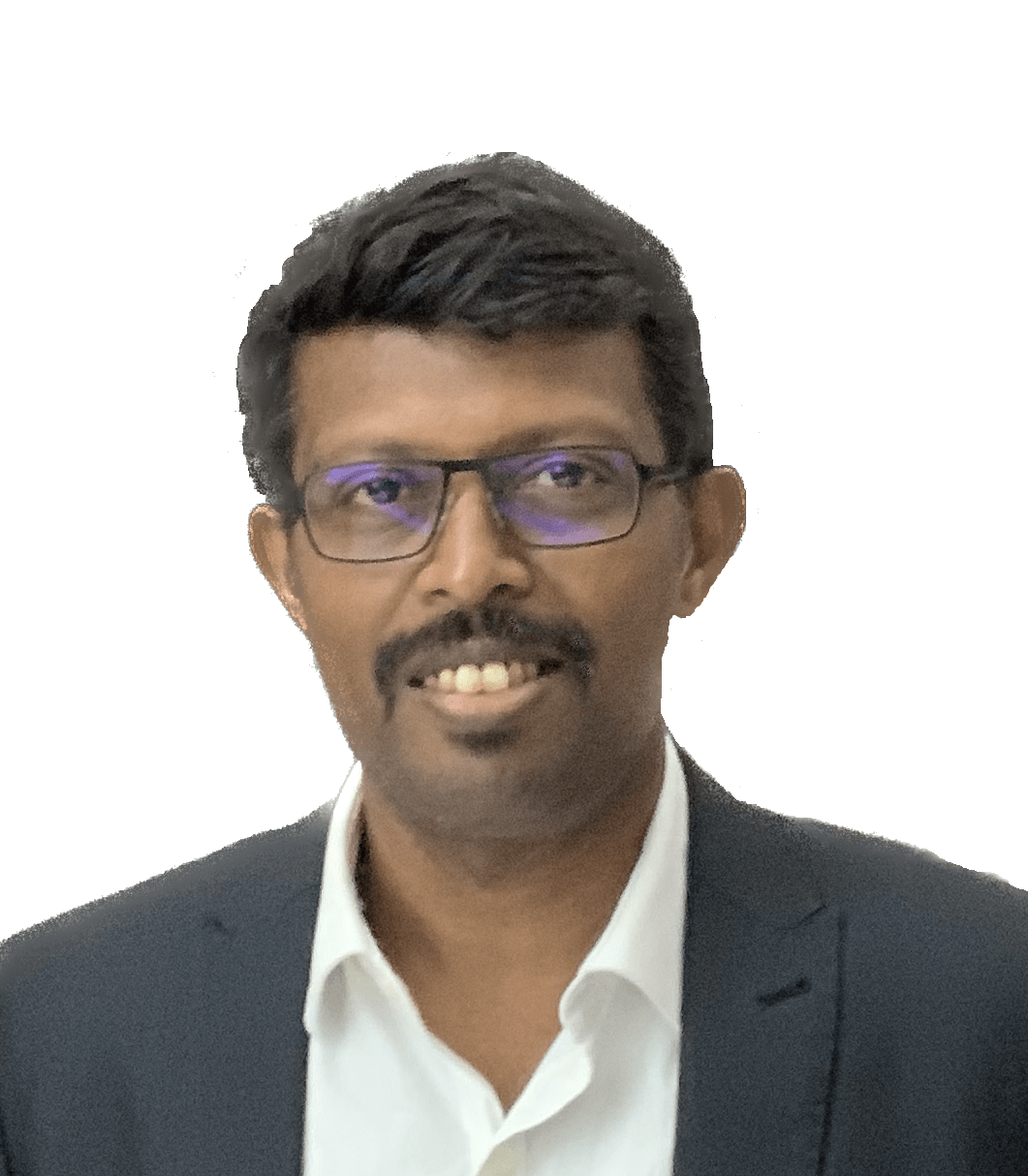 Vice President – Cyber Security Services