Automation
Making the most of RPA in Manufacturing: A beginners' guide
Publish Date: April 16, 2019
The interest in robotics has intensified over the past few years, especially in the application of intelligent and cognitive technologies. Robotic Process Automation (RPA) is already delivering value to early movers in shared services and manufacturing organizations, offering significant benefits such as improved compliance, productivity, quality, accuracy, forecasting capabilities and most of all, cost reduction.
Over these few years, we have spoken to countless manufacturing executives, engineers, students and business owners about the perils and promise of such a highly adopted business technology. The interactions always started with the question, "What are the strategic and operational problems you would want to solve?"
Business leaders need to stay acutely aware of emerging technologies. They need to test and pilot them for three obvious reasons – they can save money, make more money, and keep their company ahead of the competition. At the same time, if the wrong technology is implemented these leaders run the risk of inflicting expensive damage to their production. Therefore, for businesses relying on technology today the stakes have never been higher.
Let's explore why RPA, when done right, can be beneficial in process automation.
RPA 101
RPA is a non-disruptive software program that orchestrates the business process across existing siloed enterprise application mimicking the enterprise users at the user interface level. There are three types as mentioned below:
Desktop Automation: Glass level Integration of applications that give immediate productivity for agents
Robotic Process: Scalable, unattended automation of complex processes on the server
Cognitive Process: Typically applied in mapping data from unstructured data like images, and documents through NLP
Deploying RPA has the following advantages:
Scalability with Elasticity: Ramp-up and ramp down the bots with FTE (full-time equivalent) avoidance to process large volumes of data without errors
Compliance: Bots avoid human error with logic for greater adherence during the compliance audit
Pristine repetitive tasks: Menial and mundane tasks take longer hours with high FTE counts, whereas RPA automation offers consistent repeatable logic, with 24×7 availability and increased transactions.
Productivity and ROI: Faster and improved service quality for better customer satisfaction combined with saved FTE hours, issue avoidance, redeployment of productive work, exception reductions etc. have higher ROI outcomes.
Current state of the enterprise
In the course of the past couple of years, we have observed a distinct shift in the public discourse on how business leaders accommodate for a wave of automation to their current way of recognizing and deconstructing jobs roles within the organisation. Across different medium scale and large-scale organizations, manufacturers have been developing and procuring solutions that assist them in process management of various functions such as sales, finance, marketing, and customer care.
Many have already expanded globally by adopting multiple processes, tools, and technical stacks. However, due to the absence of strong enterprise architecture governance and lack of adequate training, these initiatives have led to many siloed applications in the enterprise, resulting in integration challenges. This is why, the organizations need to undertake a systematic step-by-step approach to recognise and execute work automation opportunities.
RPA and Artificial Intelligence are highly complementary technologies. Both operate in all the rule-driven and mature transactional processes of an enterprise.  RPA is not unlike the mannerisms and data we feed into an AI system like oxygen, that enacts insights to enable facts-driven decision-making. Thus, an enterprise will have to find the right balance of RPA, AI and digital tools to realise the promise of intelligent automation and maximize their ROI and optimise costs while minimizing complexities and risks.
Be sure to drop by the YASH booth #510 at the QAD Explore 2019.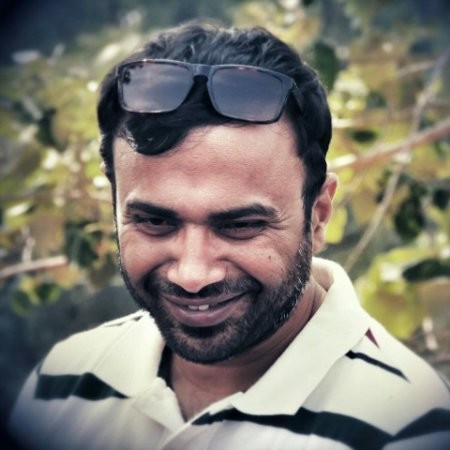 Program Manager, YASH Technologies