Automation
Harnessing the power of IoT in Dairy
Publish Date: December 19, 2019
How YASH integrated data analytics into dairy management
Technology has always been an integral part of agriculture and allied industries – but in terms of equipment and hardware. However, building intelligence, integrating cutting edge technology, where the technology's potential though immense is in its nascent stages – like the Internet of Things, artificial intelligence, and the likes into an unconventional field like agriculture or dairy – is not just futuristic and exciting, but also challenging.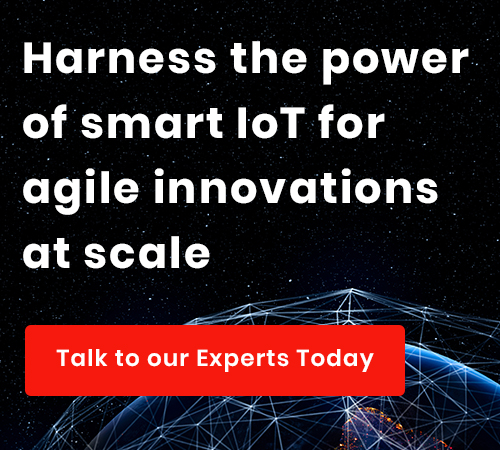 A leading European company is not just an industry leader in dairy industry but also provides integrated solutions designed to improve dairy producers' production, animal welfare and overall quality of life. We will refer this company as customer in the subsequent article. A pioneer across verticals when it comes to digitization, and firmly believes that building intelligence into their systems can improve their efficiency and what they offer to their customers at the same time. From a milking bucket to an automatic milking rotary, they have a solution for every farm size – 10 or 10 thousand.  Customer has been a frontrunner when it comes to offering farm solutions through innovative products, dairy automation, and animal management tools that increase farm productivity.
By incorporating intelligence into their products, Customer aims to deliver intangible benefits such as identifying issues before they even manifest into a problem, resolving them remotely without a physical presence, harnessing the potential of data analytics to all value propositions and drive business needs.
The background:
Customer was offering customized solutions to dairy farmers on a need-based model. The existing farm systems had systems in place, with varying amounts of exposure to automation and machinery. This heterogeneous pool of farm equipment posed as a challenge. For servicing, annual maintenance of dairy equipment, and other related issues, Customer's engineers had to visit the farms at regular intervals physically. They also had little information on the functioning and health of equipment, given that the only way they could monitor them was through a physical visit. Multiple visits to the farm also meant a productivity decline and a cost surge. These costs could have been avoided if the health of the equipment was known in advance and serviced accordingly.
Challenges & requirements:
Given the geographical setting that a farm requires, the farm itself was far-flung, with equipment placed in locations that had remote or limited connectivity.
The varied hardware of the equipment was another challenge – given that Customer believed in offering sustainable solutions to farms irrespective of the size resulting in different equipment for different farms. However, software integration for all farms had to be similar without a doubt.
Additionally, Customer estimated their farm base would significantly go up, and expected that any additional load should not result in a hindrance of any nature to the system's access or performance.
Customer wanted data to be gathered in real-time from every farm, analyzed, and reported to offer real-time based solutions concerning downtime, problem identification, and first report assistance with in-built AI capabilities.
How YASH technologies moved it
Machine to machine services relying on a single input & output communication is a thing of the past. Given the requirement, IoT solutions with multiple inputs coming from mixed devices that are processed simultaneously to deliver more comprehensive results is the need of the hour.
YASH's internal IoT services team developed an approach to connect the existing farm systems using open-source protocols systematically with no compromise on speed. The new solution offered real-time streaming capabilities, from farm to a data center. The effect was two-fold – while this helped the client to undertake data-driven maintenance, highly dynamic parameters like milk quality, feed usage from different geographies could be monitored in real-time.
Driving devices with limited computing power onto the grid, and getting them to deliver data was no easy job. To tackle this, YASH developed an architectural solution, by combining AWS services such as GreenGrass, Lambda with MQTT protocol that could run on the edge devices.
Customer could also solve many issues remotely without having to visit the farm, which saved time and cost for both the clients and customers. This was in tune with the company's vision of sustainable farming solutions – swift, agile, and efficient.
The success story:
By harnessing connectivity, Customer now provides farmers advanced animal management tools to increase farm productivity and decrease costs significantly. Pieces of equipment connected with IoT perform advanced diagnostics on animals remotely, monitors cattle health and productivity.
The farmers can also make more informed decisions about their herd through Customer's customer interface where they can regularly see their data, and take their business forward in the direction they wish to.
Find this success story inspiring? At YASH, we are committed to offering solutions to better businesses across industries. To know more reach out to us

Technical Architect