Automation
Envisioning the future: Azure Mixed Reality
Publish Date: September 27, 2019
Virtual Reality, Augmented Reality & Mixed Reality seem to be hot buzzwords which you all might have heard before. These three types of reality are ruling the technology world and are nothing less than magic. But did you know the fundamental differences between the three? Let us first understand all three types of realities before knowing about Azure Mixed Reality.
Virtual Reality (VR):
You might have come across 3D tours, 3D maps, 3D movies or VR games like Dead Trigger, BAMF, and Chair in a Room. All these require a VR headset which replaces the real world with the virtual world making your brain feel as if it is at the point of action. It is a form of mental teleportation. Virtual reality is a computer-generated simulation, utilized by gamers, teachers, 3D architects, real estate agents, astronauts, etc.
Google Cardboard, Oculus Rift, HTC Vive, Samsung Galaxy VR are some of the VR systems.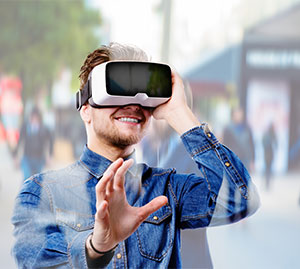 Augmented Reality (AR):
Augmented Reality sits between the spectrum of reality and virtual reality. For example, you might have heard about the car and helmets offering Head-Up display allowing you to see the navigation, driving indicators, street names, the speed displayed directly over the world in front of you without getting distracted of the sight of the road. This doesn't transport you to another world, but instead, it is an enhancement of your real world with a set of magical virtual objects in it. Some other examples you might have heard about are Pokémon Go game, snapshot lens face filters.
Google Glass, Sony SmartEyeGlass, Everysight Raptor are some of the AR systems.



You must have got some idea about VR & AR by now, what is mixed reality then?
Imagine if you could travel across the world without being physically present there. What if neither language nor distance mattered to you? What if technology could help you be anywhere you needed to be & speak any language you wanted? Well, you can. The power of Azure Mixed Reality & Azure AI services makes this possible by creating an indeed game-changing experience.
Mixed Reality (MR):
This is often referred to as hybrid reality, producing a new environment and visualization where physical and digital objects co-exist and interact in real-time. In mixed reality, digital information is represented by holograms- objects made of light & sound that appear in the space around you.
In movies like 'Spiderman-Far Away From Home' and 'Iron Man' the characters were shown creating holographic illusions and interacting with holograms.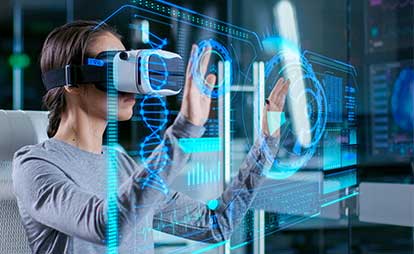 Azure Mixed Reality:
With Azure Mixed Reality, you can start building secure, collaborative mixed reality solutions using intelligent services, best-in-class hardware, and cross-platform tools. It helps people create, learn, and collaborate more effectively by capturing and surfacing digital information within the context of their work and world.
Azure Mixed Reality Services: This is a new set of services that enable developers to build cross-platform, collaborative & spatially aware MR applications.
The services are as follows:
Spatial Anchors: Spatial Anchor empowers developers with essential capabilities to build spatially aware mixed reality applications. This service enables anchor sharing across devices, persistence across large spaces, and for an extended period.

For example, you are designing a new layout for the client. What if a client can also participate and edit or view the layout. Well, this is possible with the help of spatial anchors service, which allows participation of different participants from different devices.
Some other example use cases enabled by Spatial Anchors include:
Way-finding: You can look up for the co-employee desk or offices with the help of Spatial Anchors. User's points of interest can be created in a connected fashion with the app. Later, the app can ask for anchors which will provide the user the direction to reach to the destination.
Persisting mixed reality content in the real-world: An app can let a user place a virtual calendar on a conference room wall, that people can see using a phone app or a HoloLens device. In another example of an industrial setting, a user could receive and persist contextual information about a machine by pointing a supported device camera at it.
Azure Remote Rendering: This service allows you to render high fidelity models such as 3D CAD models in mixed reality by streaming rendered frames that are rendered from the cloud down to the device. This service can be utilized in scenarios where every detail matters, like industrial plant management, design review for complex assets like truck engines, pre-operative surgery planning, and more.
Azure Mixed Reality Hardware- You can gain deeper spatial understanding and rich data about the physical environment through best-in-class Azure Mixed Reality hardware.
Microsoft HoloLens: The first untethered holographic computer that offers the most comfortable and immersive mixed reality experience available, with industry-leading solutions that deliver value in minutes. By computer, it means that the 'screen' is the space around you, seen through transparent glass lenses. Instead of a mouse, HoloLens is controlled by a combination of gestures and voice commands. It combines an untethered device with apps and solutions that help people across your business to learn, communicate, and collaborate more effectively.
Kinect DK: It is a developer kit with advanced AI sensors. It provides two main components- the audio happening in the space and video. The kit includes a 12-megapixel RGB camera supplemented by one megapixel-depth camera for body tracking. It also has a 360-degree seven-microphone array and an orientation sensor. This device can be utilized in training, quality checking & even in detecting objects for mixed reality.
For more information on Azure Mixed Reality services, refer the link: https://azure.microsoft.com/en-in/topic/mixed-reality/
To get such mixed reality application to be able to fit your requirements, reach out to YASH Technologies today.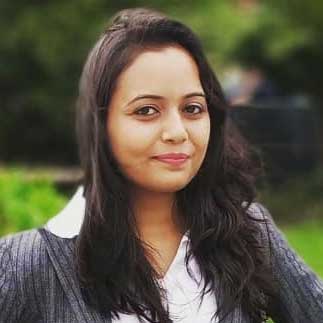 Software Engineer, Innovation Group – Cloud Azure