As organizations are increasingly gearing up for their digital future, adapting to the cloud or a hybrid environment is becoming the new norm in businesses today. Human Resources, being a core part of organizational strategy, is no exception to this norm. As established in my previous blog, I can't think of a better way to realize your HCM cloud investment than the internationally acclaimed SAP SuccessFactors (SF) solution? The SF suite has been consistently ranked by multiple analyst firms as a leader across all strategic HCM functions and acknowledged as a solution of choice with superior technology, a broader offering, and extensibility.
In the
last two blogs
, I have spoken about the best practices related to global implementation and support of SAP SuccessFactors and the evaluation process for selecting your application partner. In this closing blog, I want to draw your attention to the benefits of a comprehensive end-to-end SF service spanning from strategy building through to implementation and ultimately application services.
Before we delve into the details of what a comprehensive SuccessFactors service entails and its effective execution, let us first take a moment to review what factors might determine your need for SuccessFactors service support within your existing business framework.
If your core requirement is to get the configuration in the system or address your complex integration needs, we have you covered. In the first blog, we covered the criteria for a suitable pure-play implementation partner.
If you are looking for services providing annual training, testing, support, and maintenance, the second blog will offer you a good reference point.
If you are looking for a partner to assist you through the entire course of HCM transformation journey, a single service partner-sourced global system of engagement is apt for your requirement.
Through a one-service partner engagement, you gain access to a full range of SAP SuccessFactors services from strategy and implementation to migration and support. A top-flight service partner should be able to demonstrate in-depth industry knowledge, delivery experience, and ability to assimilate diverse ecosystems where cloud and legacy can co-exist. They should help you anticipate and assess your preparedness to compete in the new market dynamics and shape the journey into SAP Cloud computing.
At YASH, we offer an end-to-end SuccessFactors service through our dedicated Center of Excellence (CoE) and demo lab for SAP SuccessFactors. Recognized as a leader among SuccessFactors partners in The Forrester Wave™, we have a comprehensive understanding of the challenges that global organizations encounter while implementing massive HR transformations. With our global practice and portfolio of successful projects, we are well-placed to create a clear roadmap of your entire HR landscape, drive innovation, and transform complex environments into high-performing digital businesses.
Now that you understand the difference in services between multi-partner vs. single partner, lets list down the key benefits of YASH SuccessFactors Center of Excellence (CoE) providing an end-to-end SF service:
One-stop-shop: The YASH SF CoE truly serves as a one-stop-shop, ensuring a consistent approach from solution planning through to service delivery. Besides providing an end-to-end SF strategy to implementation needs, our CoE also mitigates challenges associated with data migration and integration, provides governance enabling process standardization and business alignment across the enterprise. We ensure that while enabling consistency across businesses, at no point is there a compromise on the quality, standards, or security. YASH SF CoE serves as a unique platform for deployment of SAP SF best practices helping you realize the real benefits of cloud infrastructure through innovation, reduced operative cost, and improved service levels.
Increased business agility: A core reason for HR organizations moving from on-premise solutions to the cloud is to benefit from standardization and simplification in tandem to provide the least disruptive and viable business solution.  This allows organizations to be agile and gain real-time insights, thereby solving immediate needs, efficacy in HR processes, and ultimately plan better for future HR decisions.
. It enables you to leverage any existing on-premise HR technology investments and combine it with YASH SFOne for a smart hybrid solution.
Support and mobilize post-go-live changes: With extensive SAP SuccessFactors deployment experience, YASH consultants offer dedicated functional and technical support for deployment, troubleshooting, and quarterly upgrades. Through the SF CoE, a secured live environment is created where necessary post-go-live testing. Training and documentation are executed in a controlled way to avoid any possible risk and making sure that the benefits of cloud are optimally exploited for further business improvements.
Reduced TCO: consumption-based metering and billing
YASH SuccessFactors methodology
Our SuccessFactors methodology delivered at YASH SF CoE is built on four cornerstones.  They outline a robust human capital management (HCM) framework. It is a combination of unmatched YASH HCM domain knowledge and best of SAP SuccessFactors. We help organizations look beyond the immediate gains of the cloud and develop a roadmap that discovers the holistic impact on business execution and results by aligning HR strategy with corporate objectives.


1. Strategy building:  Our approach towards strategy development starts with getting clarity of the scope by understanding your priorities and assessing your current HR landscape. A knowledge transfer and ownership determination at a preliminary phase provide a clear path for all the four phases reducing time to value and ensuring successful execution. Our strategy planning phase encompasses:
Consulting and advisory services
Optimization
Regulatory compliance services
Landscape assessments, technology roadmaps & blueprinting
Proof of Concepts and business case development
2. Implementation: Using precision deployment controls and YASH proprietary acceleration tools combined with the best of SAP Activate methodology, we incorporate proof of concepts (POC) and sprint cycles for quick wins and ROIs. This ensures rapid user adaptation moving swiftly from preparation and designing phase to rapid iteration of solution prototyping, thereby providing predictable outcomes with shorter implementation cycles and a clear business impact.
3. Data Migration and Integration: Understanding the criticality of data migration and integrations plays a significant role in successfully delivering any HCM solution. Our data and integration specialists utilize their extensive knowledge of multiple platforms and latest features to lead you in the right technological direction and assist with implementing a best-fit solution.
We offer Quality Assurance and Health Check Assessments during ongoing implementations to diagnose any system issues and provide a detailed diagnostic report. The objective here is to help put customers back on the road to recovery. Integration and data migration reviews remain a key focus of our CoE supported by experienced and qualified consultants. For more details, read YASH HealthFactor.
4. Support and Sustain: We provide continuous value generation to our customers by tailoring our support services to their specific needs through adjustment of size and composition of onsite/offshore support teams. We ensure that any capacity fluctuation is well managed by providing access to a shared pool of consultants. Our support portfolio comprises of Test scenario matrix, test scripts, testing tools, and other customized materials for end-users and admin training.
Conclusion: Organization should weigh different considerations while deciding the right approach to building a CoE for an SAP SF environment. By building a center of excellence (CoE) around SAP SF solution, organizations can go from simply running SAP to leveraging the software's full power. Organizations can implement a CoE through a variety of methods, but the result of enhanced value from SF remains consistent.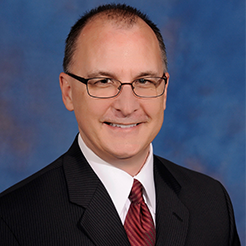 SAP SuccessFactors Practice Director