Any challenges threatening talent can slow down or stop a business from distinguishing themselves in the marketplace. Empowering and engaging a thriving workforce are key enablers of strategic growth in winning companies. Going live with implementation is only the beginning of a journey. SuccessFactors needs consistent fine-tuning and maintenance to facilitate the qualities that differentiate your organization and drive success.
Like any software, issues are sure to crop up in SuccessFactors which you will need to raise with the support team. In those situations, the best thing to do is provide as much information as possible to your support team so they can properly analyze the issue. There is also, however, the challenge of how to keep up with quarterly updates and releases. Every release comes with a slew of functionalities and features to potentially enhance or debug your current product.
In my first blog, we went over the key challenges in a global roll-out and why the right partner compatibility can make the difference between success and failure. This time let's dive into the best ways to support and manage SuccessFactors after the system goes live.
Keeping HR systems up to date is critical to a company's business
To ensure efficacy and accuracy in your cloud HCM landscape, your users need to get their queries solved in real-time, taking advantage of a myriad of product updates. It is equally critical to have a domain-based understanding of how each release can either positively impact your business or what effort it takes to tailor an implemented feature.
A support system defined to your business usually helps optimize the maintenance function. The system is defined by how, where, and by whom the support activities would be performed. This includes admin users who interface resolutions to issues, operation experts who provide functional and process-based resolutions and a self-service mechanism that should resolve almost 80 percent of all issues based on FAQs.
To optimize time-to-resolution, it is important to familiarize your team with response times and severity levels before raising a ticket. Selecting the right level of severity resolves your issue more quickly by routing it to the right team. For example, the P1 severity level reserves its use for extreme system downtime, but P2 is more accessible for more than one features within SuccessFactors. You would also need to implement an SLA approach with timelines to analyze and measure the support performance. The measurement mechanism is in place to evaluate the anticipated support developments and volumes over time, as well as new systems that are about to go live.
Finally, it is also key to note that reviewing performance is not the only aspect of support and maintenance. Your assessment and the configuration of new features need a deeper view, one that derives from ears-on-the-ground use-cases. In addition to creating an internal governance system, you also need to identify the right partnership ecosystem, best suited to your business outcomes.
Global IT governance is complex and mandatory
Keeping up with the ever-evolving IT regulations is a continuous task. Every geography has several kinds of laws governing the use of data, its protection, and privacy. In the past two years alone, we have witnessed global momentum towards privacy laws like Europe's General Data Protection Regulation (GDPR) and cyberattacks like WannaCry and Petya, rocking businesses worldwide in a single sway.
Your IT partner and relevant stakeholders must also be committed to minimizing the compliance burden for your customers, across all parts of the world. Given that SAP itself has more than 85,000 employees across 130 nations, SAP will stay on top of these changes. As such, your IT partner must be certified and passionate about providing continuous value-generation to customers by tailoring the support services to specific needs.
Having your application maintenance and management of release activities through a single vendor minimizes your risks and communications issues – commonplace in support related activities. Moreover, your vendor must be employing a large pool of SuccessFactors consultants available worldwide for local support.
YASH SuccessFactors support philosophy
At YASH, we derive our end-to-end SuccessFactors services through our dedicated Center of Excellence (CoE) and demo lab for SAP SuccessFactors. As a recognized leader among SuccessFactors partners in The Forrester Wave™, we take pride in being able to consistently ensure that any capacity fluctuation in your workforce is well managed through access to a shared pool of expert consultants. Our support portfolio enables you to have a crystal-clear roadmap of your HR landscape, drive iterative innovation, and transform complex cloud environments into high-performing digital businesses.
From simple test scenario matrices, testing tools, test scripts to a myriad of tailored materials for end-user and admin training; ultimately, we specialize in creating environments that directly impact core revenue streams.
Are you interested in exploring more about SuccessFactors?
Drop by to visit us at booth no. S3 at the SuccessConnect 2019 event at Las Vegas this September (16 – 18) for more insights and conversations.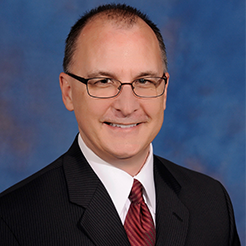 SAP SuccessFactors Practice Director