HCM
SAP
Guidelines to consider for a successful SuccessFactors global implementation
Publish Date: August 16, 2019
Human Resource, conventionally being perceived as an administrative and transactional support function, has today evolved into being a strategic partner driving business outcome. This shift is a validation of the fact that humans or employees are increasingly being acknowledged as the backbone of any organization. Discovery, engagement, and retention of human potential using revolutionary technology have emerged as important indicators to financial success and hence is top of mind for HR leaders today. Organizations realize that in order to attain true business transformation in this digital age, there is a compelling need for alignment of Human Resource functions as a key part of their overall organizational strategy.
The SAP SuccessFactors solution suite (being consistently ranked as one of the leaders in the talent management segment), offers the flexibility of a cloud-based solution helping organizations synchronize workforce goals with business strategy and vision. By optimizing and simplifying every stage of employee engagement, from hire to retire, SAP SuccessFactors provides a solid foundation to HR to transform strategically instead of just tactically.
Companies acknowledge that to unlock the full potential of their SuccessFactors (SF) suite investment, consistent deployment, and transitioning of HR processes and solutions is critical. A single and integrated HRM solution provides a more accurate and consistent understanding of the business at any given time anywhere in the world versus fragmented HRMs built to serve the needs of specific regions or countries. It is also less costly to support and maintain. However, as organizations expand geographically, HR strategy execution, and full life cycle employee engagement becomes more complex and challenging. The enormity and associated risks of global rollouts are far more complex than any regional or country-focused rollout that companies may have undertaken in the past. This could be rather daunting, dissuading leaders from taking a leap forward. It is rather wise to be conscious of the greater risks right at the outset and develop a comprehensive mitigation plan instead of withdrawing from a business-changing global SF deployment.
Key challenges of a global rollout:
Before taking stock of the key risks, it is important to identify the profile of an international company to evaluate the impact a global implementation might have. For example, companies that are globally diverse with autonomous management and IT structure will experience a greater challenge in implementing centralized standard processes and governance versus companies that are globally homogenous and highly centralized. Again, a global transition is easier for companies already using SAP HCM solution for their HR Business and willing to shift to the cloud, in contrast to others who have deployed a different HR model and looking for a fresh deployment. Here are some of the key challenges for consideration before undertaking a global SF rollout.
Integration The first challenge of a global implementation is data integration. This involves the critical task of identifying, harmonizing, and cleansing the enterprise data that exists in different locations and databases around the world, in different formats and languages, and converting it into a standardized solution. This is, in fact, a challenge that continues even after implementation while maintaining the accuracy of the data.
Another important aspect of integration is first to define the functional scope of SF HCM implementation – 1. core HCM functionality, 2. talent management functionality, or 3. both. Once a functional scope is determined and a roll-out plan created, the next important step is deciding on the integration platforms within the scope of the middleware technologies offered by SAP or a new platform altogether.
A clear roadmap highlighting the stages and execution of the implementation is critical to attaining the delicate balance between cost and time of deployment and ultimate efficacy of the system.
Compliance For a global rollout, organizations must consider the diversified local, regional, regulatory, and statutory requirements. They should consider a framework that will, on the one hand, determine standardized global aspects while at the same time, remain flexible for some local requirements. Another important part of the consideration is the vast difference in culture and language as a result of cross-country implementation. Adequate training and support before and after implementation should be provided to execute an efficient global implementation.
Infrastructure alignment Aligning cloud technology, along with legacy infrastructure, could be challenging because legacy customizations often fail to keep up with the pace of cloud deployments. This becomes even more challenging when introducing new talent management systems and processes. Also, cloud technology changes the way data flows, raising concerns of accessibility across systems. Another major concern of cloud infrastructure is security, the protocols of which may vary across different regions.
Organizations should keep these considerations in mind if they are to integrate cloud with their existing on-premise solutions globally and be well adept with the dynamics of cloud deployment trends.
Choosing the right implementation partner:
A common misconception about implementing a cloud-based solution like SuccessFactors is that it can be implemented very quickly and with little consulting support. Truth be told that without the support of a right implementation partner, companies could face several issues related to scope, timelines, methodology, and expectations, which ultimately impact the success of the project. Below are a few important factors to be considered to determine the right implementation partner and how YASH Technologies fit the bill:
Extensive experience around SuccessFactors global rollouts:
Remember that cloud implementation is a whole different ballgame compared to on-premise implementation. Most SAP partners with good credentials and reputations with on-premise may struggle with SuccessFactors engagements. It is, therefore, necessary to choose a SuccessFactors certified implementation partner who should be able to demonstrate their experience across a wide range of industries. They should also have experience working with clients of varying sizes and should have deployment experience across all complex HCM infrastructure models.
Why YASH: YASH Technologies is a strategic consulting partner of SAP SuccessFactors and is a recognized leader with expertise across multiple industry domains and in-depth knowledge of all SuccessFactors solutions. With the experience of working with global clients with employee strength ranging from 500-50,000+ YASH is today a popular "Partner of choice." With more than 150 SuccessFactors dedicated resources and more than 50 SuccessFactors engagements, YASH has the proven credentials to undertake deployments of all complexities, straddling from on-premise, cloud, and hybrid worlds in HCM.
Proven process methodology
An experienced implementation partner should have defined templates and processes to gather requirements, and quickly prepare iterations of solution prototyping while without compromising on the quality.
Why YASH: Powered by a design-thinking led consultative approach, YASH builds transformational roadmaps involving SaaS readiness assessments, optimization opportunities, data structures review, master data readiness, etc.. To enable faster " Time to Value", we have innovative options available that crunch the time and effort, not the quality. This is complemented by a wide range of post-implementation support options. YASH is named as a leader among SuccessFactors partners in The Forrester Wave™: Vendor Landscape, services providers for SAP Digital Core Technologies.
Longstanding relationship with SAP:
The quote from Albert Einstein 'The only source of knowledge is experience' is still so apt even in this ever-changing world of technology. While many implementation partners may flaunt about their deep knowledge of the growing technology landscape, acquaintance, and longstanding experience with changing SAP solutions and modules can take an implementation partner a long way to reliability.
Why YASH: YASH has been a globally recognized SAP partner for about a decade now, with 3000 SAP consultants and approximately 400 industry-specific implementations, rollouts and support deployments over the years. YASH has a proven track record in delivering the SAP Cloud portfolio, including SAP SuccessFactors®, SAP Hybris® Cloud for Customer, and SAP Ariba® solutions, for its global clients. For SAP SuccessFactors deployment alone, YASH has been awarded and feted as being among the best in the IT services industry globally.
While the above guidelines will be helpful in your partner selection, it is also important to identify your core or additional needs for a comprehensive service offering. For example: Are you looking for a pure implementation partner, or a process consultant or a change management consultant? Are you looking for extra testing, training, and maintenance support? If your expectations go beyond the pure-play SF implementation needs, read our next two blogs in the series on SF support and consulting guidelines.
Interested in exploring more about SuccessFactors? Pay a visit to SuccessConnect 2019 event at Las Vegas this September (16 – 18) and join us at booth no. S3. for more insights.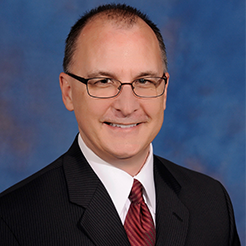 SAP SuccessFactors Practice Director