QAD
The Perfect Pairing: QAD and the Food and Beverage industry
Publish Date: August 25, 2021
Any food and beverage manufacturer aims to deliver the right product to the right customer, at the right place, at the right time, and in the right quantity. This goal however, is complexified by meeting the parallel requirements of pursuing growth, managing margins, and ensuring customer satisfaction. Manufacturers must also constantly adjust to product updates, price adjustments, packaging upgrades, market fluctuations
and consumer behavior,  as well as stay on top of their inventory management process. The F&B manufacturers who do attain such operational excellence, do so by minimizing material costs, inventory, and maximizing operational efficiency. The companies that meet these challenges, become Adaptive Manufacturing Enterprises. This process  begins with the proper synchronization of their demand and supply chains.
That said, not every ERP system is good enough to handle the volatile demands of the F&B industry. This is where QAD's Adaptive ERP system offers the perfect solution for F&B manufacturers. In this blog, we will go over the few key reasons why.
The demand and supply chain instability
Food and beverage companies struggle with demand and supply chain synchronizations due to misaligned planning, volatile customer demands, and a lack of operational visibility. Not meeting these challenges typically lead to weak business performance and therefore dissatisfied customers. Let us understand how QAD helps solve these challenges.
Easy compliance with high safety standards
The year of the pandemic has been proof of how companies have to work hardest to prevent any foodborne illness by passing through facility inspections. They have to comply with high standards of regulations, and without an industry-specific ERP system, ensuring compliance with innumerable quality standards, the company can be in hot soup. This is where QAD's Quality Management System functionality helps them meet ongoing quality requirements while sharing the information across the whole manufacturing and supply chain operations. The functionality also ensures that you can track & trace, and even recall abilities in order to ensure excellence in quality control operations. Regulations change frequently, an adaptive Quality Management system allows you to stay in synch with regulatory mandates.
Predictive demand planning
Customer demand has traditionally depended on guesswork – to manage forecasts on seasonality, customer buying patterns and market signals. With QAD however, you can leverage mathematical models based on customer data to accurately forecast demands ahead of time, uncover seasonality and even buying patterns of consumers. What's more, you can automatically track store and point of sale level data so that you can access future analytics as well as real-time data. This essentially means, that you will never have to plan your products on guesswork ever again.
Streamlined and optimized inventory management
Particularly in the F&B industry which includes perishables, it is a constant challenge to ensure that the right materials and products are in the right place in the right amount. High inventory costs, obsolete inventory ad stock-outs are undesirable, given excess inventory locks up the capital and inventory shortages delay customers' orders. QAD's transportation management software in this case helps optimize shipments to ensure quality control and prompt replenishment. This way of staying on top of your inventory levels ensures that customers receive the freshest products at any given point in time. One of the highest inventory and distribution costs is the re-deployment of inventories.  Inventory at the wrong location is devastating to reaching customer service and profitability targets.  Accurate item/location forecasting positively impacts the bottom line.
Automated trade activity management
The competition for retail floor space makes it extremely difficult for F&B manufacturers to squeeze out higher margins and extract the maximum benefit expected from trade funds. This is where QAD Trade Management software (QAD TrM) allows you to effectively plan, manage and track trade. You can get full visibility into promotional metrics and tactics in an automated way, as well as manage large amounts of bundling, coupons, and discounts.
The right partner for strategic competence
To become the most effective enterprise in the F&B space today, it is crucial to have a formalized process for integrating demand and supply chain planning. The idea is to develop a robust digital foundation for synchronizing your people, processes and thus, profits, all while taking advantage of trends that can help bypass developing roadblocks. This is where choosing the right partner that provides best practices and valuable guidance can help achieve operational excellence.
Wondering how YASH Technologies can help you as the right implementation, advisory and consultative partner? Explore our services here
Disclaimer:
Any views or opinions represented in this blog are personal and belong solely to the blog owner and do not reflect the opinions and beliefs of the website or its affiliates. All content provided on this blog is for informational purposes only. The owner of this blog makes no representations as to the accuracy or completeness of any information.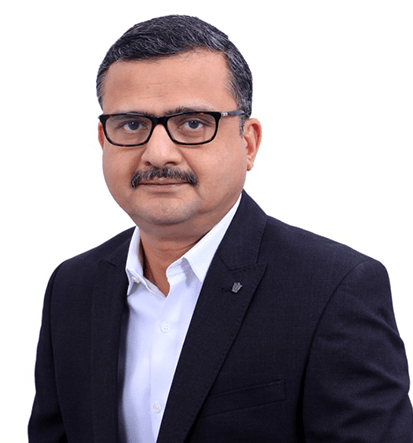 Global Head-QAD CoE