QAD
Accelerating Connectivity in QAD with Boomi: Revolutionize Your Organization's Operations
Publish Date: October 16, 2023
In today's rapidly evolving business environment, Organizations continuously strive to optimize operations, maximize efficiency, and improve connectivity across diverse systems and applications. Many organizations are turning to Boomi, an integration platform recently gaining popularity, to achieve these goals. Boomi offers a robust solution for seamlessly connecting different software applications, including QAD, enabling businesses to streamline processes and enhance productivity.
This blog post explores the different aspects of accelerating connectivity in QAD with Boomi and how this integration can revolutionize the Organization's operations.
Understanding QAD and Boomi
Before diving into the benefits of integrating Boomi with QAD, let's briefly understand what QAD and Boomi are. QAD is a comprehensive enterprise resource planning (ERP) system that helps organizations manage their core business processes, including manufacturing, supply chain, finance, and more. It gives organizations real-time visibility and control over their operations, enabling them to make informed decisions and optimize their business performance.
Boomi is a cloud-based integration platform that simplifies connecting various applications, data sources, and devices. It offers a wide range of pre-built connectors and tools that facilitate seamless integration between different systems, enabling organizations to automate workflows and improve overall operational efficiency.
Benefits of Integrating Boomi with QAD
Boomi's exceptional reliability has ensured uninterrupted business and IT operations. Several integrations have seamlessly run for years without any issues. QAD honed in on the Boomi AtomSphere Platform as a perfect fit for its cloud-first approach. Moreover, Boomi's user-friendly interface has allowed IT teams to involve business analysts in devising and monitoring integrations.
Boomi has facilitated rapid integration scaling across various systems, allowing QAD to connect and synchronize data efficiently.
With Boomi's intuitive interface, QAD has reduced the need for developers with technical integration skills, enabling the IT team to focus on other critical tasks.
Implementing Boomi Integration with QAD: Best Practices
Implementing Boomi integration can present several significant challenges that organizations need to address. Addressing these challenges requires careful planning, a comprehensive understanding of the systems involved, and robust testing and monitoring processes. To ensure successful integration between Boomi and QAD, consider the following best practices:
Before initiating the integration project, thoroughly analyze your Organization's requirements. Identify the critical systems and processes that must be connected with QAD and define the desired outcomes.
Involve critical stakeholders in the integration planning process, including users from different departments, IT teams, and management. Their input and insights will help ensure that the integration aligns with your Organization's goals and meets the needs of various stakeholders.
Take a strategic approach to designing scalable and future-proof integrations. Consider potential future requirements, such as the addition of new applications or expansion into new markets, and design integrations that can easily accommodate these changes.
Pay close attention to data accuracy and security during integration. Implement data validation and cleansing techniques to ensure the integrity of the data being transferred between systems. Additionally, employ industry-standard security measures to protect sensitive information.
Thoroughly test the integrations between Boomi and QAD before deploying them in a production environment. Regularly monitor the integrations to identify and resolve any issues promptly. Continuous monitoring will help maintain the integrity of data and ensure the smooth functioning of your integrated systems.
Why YASH?
YASH Technologies offers outstanding services and support for implementing Boomi integration with QAD, tailor-made to meet manufacturers' specific requirements. By utilizing our team of QAD specialists and Boomi experts, enterprises can enhance their efficiency, adaptability, and cost-effectiveness and minimize supply chain and operational errors. Our expertise, innovative solutions, and unique offerings empower businesses to optimize operations, drive competitiveness, and achieve their goals effectively.
To know more, contact us at info@yash.com.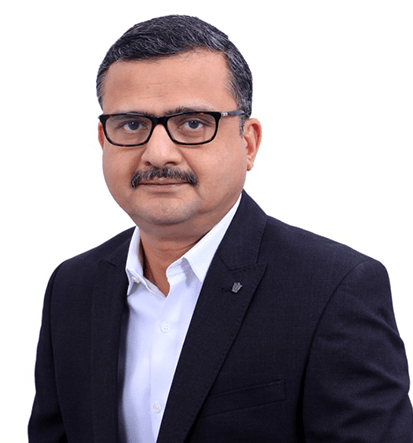 Global Head-QAD CoE