QAD
More Personalized and User-Friendly – QAD Adaptive UX and its Benefits!
Publish Date: March 28, 2023
Introducing an enterprise software system to a new user can significantly impact their level of engagement. QAD Adaptive UX provides a paradigm shift in enterprise software by offering personalized and user-friendly solutions that meet users' rising expectations for enhanced digital experiences. This innovative approach leads to better performance insights through automated data analysis. QAD Adaptive UX offers several features that QAD Adaptive ERP and QAD Adaptive Applications users can utilize to simplify and expedite tasks, ultimately supporting decision-making. Let's overview QAD Adaptive UX and its various benefits.
Overview of QAD Adaptive UX Solution
QAD Adaptive UX is not just another modern web interface. It goes beyond that by incorporating cutting-edge embedded analytics that empowers users to carry out various tasks while offering a personalized user experience. The device-independent interface provides a role-based, consistent look tailored to the user and their tasks. Here are some of the remarkable features of QAD Adaptive UX:
Personalization
QAD Adaptive UX allows users to alter dashboards, save Favorites, simplify forms, hide and unhide fields, adjust panels, and make many other changes to personalize and suit the interface to their specific use.
Security
The solution's security determines the menu level access, and Action Centers users can access it based on their role or authority. Users can have a single role and switch roles. Additional security features like the record- and field-level security provide flexibility with stringent controls.
Role-Based
The adaptive UX solution offers 40 standard role-based menus and dashboards. About half of them include end-to-end business processes. The unique role-based experiences are for employees across service, sales, purchase, and asset management.
Action Centers
Users can track KPIs in real-time, based on Embedded Analytics, determined by role but easily adaptable. In case of an exception, users can scan the relevant data and export the required information to Excel or PDF. They can also share it. Action Centers include in-built collaboration, alerts, and notifications that enable timely decisions.
Process Maps
Adaptive UX provides built-in and customizable process maps to help users visually understand their process flow, detailing preceding and subsequent processes related to their work responsibilities. In addition, users can access the required ERP functions via a click on a specific process in the map.
Benefits of QAD Adaptive UX
Now that we know some essential features of QAD Adaptive UX, let's look at its benefits to learn what value you can reap from the solution.
QAD Adaptive UX offers a high level of user-specific personalization that helps enhance the overall experience while increasing user productivity significantly.
The solution has a softer learning curve. Thus, users can quickly learn and adapt business processes via intuitive and flexible visual process maps that they can modify and use to initiate the required function.
QAD Adaptive helps companies expedite managing routine inquiries, enhance process accuracy, and accelerate process orders and payments. The result is reduced handling costs, time, and effort.
Data and analytics enable companies to use business insights more meaningfully and respond quickly and appropriately to the evolving business environment.
Authority or role-based access and customization control help prevent fraudulent and unauthorized use of the solution.
Users can make insight-based decisions using embedded self-service analytics, including an extensive library of pre-built KPIs and dynamic browse queries to dig into the required dataset and derive insights.
Optimize QAD with YASH! Our QAD Center of Excellence has the resources and technical and strategic capabilities to help integrate QAD solutions, including QAD Adaptive UX. Our offerings include QAD consulting, cloud services, support, and data and AI to help companies embrace the data-driven approach to make informed decisions and drive efficiency via a high level of personalization. Click to learn about our QAD CoE.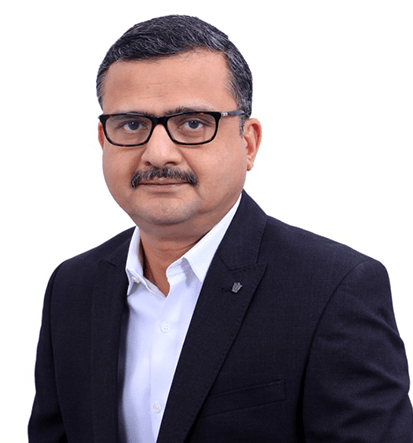 Global Head-QAD CoE