QAD
Leveraging QAD Cloud to Help Manufacturers Succeed
Publish Date: October 17, 2023
In a dynamic and ever-changing business landscape, manufacturers face the crucial task of rapidly adapting to evolving market demands. To thrive in this environment, many manufacturers recognize the value of migrating critical applications, such as ERP and supply chain applications,  to the cloud. Cloud technology offers manufacturers the agility, scalability, and security necessary to stay competitive and achieve their business objectives. QAD Cloud provides a comprehensive suite of tailored services to meet the specific needs of manufacturers.
This blog will highlight the importance of QAD Cloud to manufacturers and how YASH can help them leverage its capabilities to drive business success.
The Importance of Cloud Services for Manufacturers:
Cloud technologies enable manufacturers to adapt quickly to their changing business environment, which is crucial for staying competitive. Moreover, migrating to the cloud speeds up return on investment in mergers and acquisitions, restructuring, and adding new plant locations. By embracing cloud solutions, manufacturers can free up their IT staff, allowing them to focus on strategic initiatives that drive innovation and business growth.
Key Capabilities and Services of QAD Cloud:
QAD Cloud offers a range of critical capabilities and services designed to address manufacturers' specific requirements. These include:
Certifications: QAD Cloud boasts various certifications, such as ISO 27001, ISO/IEC 20000-1, ISO 9001, SSAE18, CSA Star Level 2, and Privacy Shield security. These certifications ensure the QAD cloud solution meets the highest security, compliance, and data protection standards.
Security: QAD Cloud prioritizes security by implementing encryption in motion and, at rest, 24x7x365 incident response, GDPR compliance, vulnerability scanning, third-party penetration testing, governance, risk, and compliance measures. Manufacturers can be confident in the safety and integrity of their data.
Support: Global manufacturers require round-the-clock, around-the-world, and multi-language support from cloud providers. QAD Cloud delivers 24x7x365 support in multiple languages, ensuring that manufacturers receive prompt assistance regardless of location or time zone.
Business Continuity: QAD Cloud minimizes the risk of business disruption by configuring and testing a fully replicated disaster recovery environment. This ensures critical systems remain operational even during an outage or unforeseen circumstances.
Systems Management: QAD Cloud handles proactive performance optimization, change management for upgrades and patches, ongoing monitoring and tuning, database administration tasks, SDLC, data retention/destruction, logging, analysis, real-time alerts, event correlation, and root cause analysis. This enables manufacturers to focus on their core business activities rather than day-to-day IT operations.
Engagement Management: QAD Cloud's service delivery team includes dedicated engagement managers who work closely with customers to ensure adherence to SLAs and processes, address concerns, facilitate communication and resolutions, and collaborate on plans and overall cloud strategy. This personalized approach enhances the customer experience and strengthens the partnership.
Network Management: QAD Cloud provides comprehensive monitoring of network components and designs network configurations that align with each customer's requirements.
Optional Services: QAD Cloud offers additional services such as QAD Extended Support Services, Managed Network Services, QAD Cloud EDI, and third-party application cloud infrastructure services. These optional services cater to manufacturers' needs and enhance their cloud experience.
Benefits of QAD Cloud:
Manufacturers stand to gain several benefits by leveraging QAD Cloud for their ERP and supply chain solutions:
Faster ROI: QAD Cloud simplifies the deployment of QAD Adaptive ERP and other solutions, enabling manufacturers to integrate acquisitions or onboard new manufacturing sites quickly. This accelerated implementation leads to a faster return on investment and business growth.
Lower Risk: QAD Cloud's service delivery team proactively maintains key certifications, ensuring manufacturers can meet compliance requirements and mitigate potential data security and regulatory compliance risks.
Dependable, Available, and Secure: QAD Cloud has a proven reliability and availability track record. Manufacturers can confidently operate by leveraging enterprise-class security measures and built-in disaster recovery capabilities, knowing their critical systems are protected.
Best Practices: QAD Cloud's data centers, located worldwide, follow industry best practices based on ITIL standards. This ensures efficient and optimized operations, further enhancing the overall performance and reliability of the cloud solution.
Why Choose YASH Technologies for QAD Cloud
YASH Technologies is a trusted partner for manufacturers seeking to leverage QAD Cloud. YASH offers comprehensive implementation, customization, user access management, and security issue resolution services. With YASH's round-the-clock global assistance, manufacturers can rely on their expertise to ensure a seamless and secure transition to the cloud.
To know more, contact us at info@yash.com.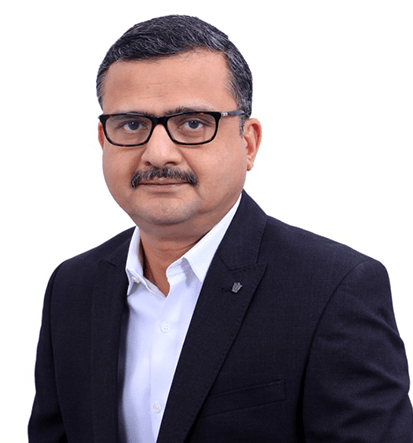 Global Head-QAD CoE