Cyber Security
Tackling the Challenges of Cyber Security
Publish Date: February 16, 2018
The Internet is an integral part of business nowadays. Our growing reliance on information through digital systems, products, and services has brought with it a rise in both the variety and volume of cyber threats which now infiltrate our daily lives and threaten the stability of the economy. Cybercriminals are becoming ever more innovative. In recent past there have been numerous instances of security breaches some accidental, others deliberate – leading to significant impact on systems, networks and finally on the business. It is accepted and acknowledged universally that users must be protected and hence while the sophistication of cybercrime is increasing, so too are the efforts to counter it.
At the same time, however, sensitivity towards the privacy of individuals/organizations and their data is intensifying with media exposure of insecure practices, and there has been a proliferation of legislation worldwide, driven by these growing security concerns.



Balancing the demands of both privacy and protection is a major challenge, and this demands that security solutions should certainly include reliable, secure network infrastructure and should ensure that privacy, confidentiality, secure identification, and all other issues are properly addressed.
The Need for Cybersecurity
One of the most challenging areas of cybersecurity is the quick and constantly evolving nature of security risks. The volume of security threat data has exceeded the capacity of even the most skilled security professional, and organizations are also experiencing an abundance of information inflow. With the growth of information, the threat to it also doubles. The conventional approach has been to focus resources on the most crucial system components and protect them against all the known threats, which necessitated leaving some less important system components undefended and some less dangerous risks not protected. Such an approach is insufficient and fraught with a lot of gaps in the current environment, where threats prop up from every corner.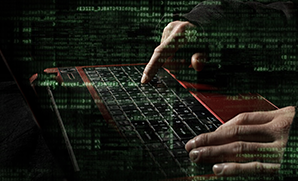 Ensuring cybersecurity requires coordinated efforts throughout the entire information system. Elements of cybersecurity widely include:
Application security that comprises of measures or counter-measures taken during the development life-cycle to protect applications from threats that might arise from flaws in the application design, development, deployment, upgrade or even maintenance.
Information security is that which protects information from unauthorized access to avoid identity theft, thus protecting privacy. Major techniques used are cryptography, identification, authentication & authorization of users.
Network security comprises of methods to protect the usability, reliability, integrity, and safety of the network. It is said to be effective when it targets a variety of threats and also stops them from entering or spreading across the entire network.
Disaster recovery planning is the process which includes performing risk assessment, establishing priorities and developing recovery strategies in the event of a disaster.
Of late, the abuse of IoT infrastructures is becoming the mainstream business for many cyber criminals. Information leakage and invasion of privacy of home ecosystems could also lead to threats to human life. To deal with such everyday threats cybersecurity must be embedded and ready-to-use by the consumer even if the consumer does not possess any previous specialist technical knowledge.
Dealing with Cyberthreats
A successful cyber-attack is one that results in the infiltration of a company's core network or enterprise systems. It does not include the wide variety of attacks stopped by a company's firewall defense. The foundation of a strong and effective security program is to identify and secure the higher-value assets that are most critical to operations, subject to the most stringent regulatory penalties, and the source of important Trade secrets. Securing these assets makes it very difficult for infiltrators to achieve their goals, and limits the damage they can cause even if they do manage to obtain access.
Implementation of the below steps, by organizations, can further improve the effectiveness of their cybersecurity efforts to ward off and reduce the impact of cybercrime
Invest in effective basics such as Security Information and Event Management to receive possible threat alerts before it turns in to a big disaster. Analyze the threat analysis reports to take necessary actions and reduce possible threats and vulnerabilities in advance. Organizations should not rely on only compliance to enhance their security profile but undertake extreme stress testing to identify vulnerabilities more rigorously than even the most highly motivated hacker.
Log-in webpages must carry out thorough input validations to avoid cross-site scripting and SQL injections. Password field must have hashing algorithm to avoid converting to plain text. Failure to do so may lead to data breach.
Spend on new technologies, specifically analytics and artificial intelligence, to enhance program effectiveness. Organizations need to understand that spending alone does not always equate to value, it is the effectiveness of the spend that matters.
Ransomware attacks are mainly due to phishing emails. It is safer to not share credentials in mail pop-ups. Hackers often send mails with known domain names, claiming to be from a particular organization to get a hand on credentials. Check for authenticity when credentials are being asked for.
With new threats are being unleashed every day, enterprises have to realize the need for an effective tool to secure their IT assets. An integrated desktop and mobile device management are required to patch Windows, Mac, and Linux endpoints automatically and perform various other operations to secure your network against cyber-attacks.
As more and more information is being transmitted in this cyber world, organizations find it challenging to access, transfer and share information securely. Organizations are trying to strike a balance between evolving security threats and business agility while containing costs. Powered by a comprehensive suite of customizable solutions in data security and security consulting, YASH Technologies can help your business effectively deal with the changing threat landscape and proactively manage enterprise risks. The growing sophistication of cyber-attacks has intensified the enterprise security challenge. Our security specialists provide round-the-clock assistance, enabling us to deliver cost-effective security services. Our end-to-end monitoring, maintenance, and management of security infrastructure and our extensive experience in providing best in class data security solutions for organizations across domains make us the right partner for securing your enterprise.
Get more than what you think from your security solutions with YASH.
Srinivas Raviprolu -Practice Head- Information Security@YASH Technologies.
References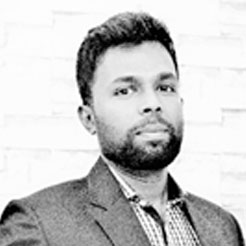 Chief Information Security Officer