Analytics
Cloud
SAP
What makes SAP HANA faster and better than its alternative databases
Publish Date: February 8, 2018
Meeting the consistently growing demands of the digital economy is the biggest requirement of any business. Taking critical growth actions on hackneyed insights is no more a possibility. The need of the hour is real-time data processing with true in-memory data platform that integrates enterprise-wide data, transactions, and analytics instantaneously.
The market today has some premium players in this category such as SAP HANA, Oracle, IBM and more. However, SAP HANA still resonates as the faster database than its alternatives.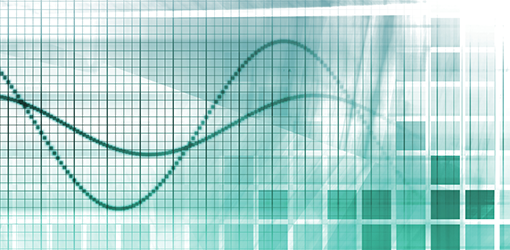 SAP is both a targeted and a technology strategy
When Gendarmerie Nationale successfully integrated SAP HANA's predictive analysis to tap the threats to the French nation, it was more than a proof that SAP HANA is strategically sound and can be implemented for long-term strategic goals and targeted searches as well. Amidst high speed and volume of traffic, the French police force is now not only able to predict the auto-thefts but also through business objects intelligent analysis process data formats and sources.
SAP HANA enjoys the advantage of in-memory database software that enables advanced analytical capabilities when compared to its competition. It materializes views, eliminates preordained aggregates along with data duplication to enable real-time information and data whenever you need.
The Scalability and Speed that remains unmatched
Based on the functionality of data being stored in a RAM chip instead of a hard disk, SAP HANA makes high speed processing a practical reality. Unlike the traditional process of data being read from the hard-disk and subsequently moved into RAM for data processing, the agility of SAP HANA allows organizations to achieve more with their data. For instance, an HR team could run real-time jobs in different batches without having to wait for the jobs to get completed before starting another. The fantastic capability of running multiple jobs at the same time and run them several times, if need be, gives SAP HANA an edge above the rest.
Innovative Functionality- feature that makes it unbeatable
In today's radically changing business environment where moving to the cloud is still in its nascent stage, SAP HANA drives businesses towards cloud adoption. It allows innovation and enables vendors to enhance the capabilities to derive the best outcome for their businesses. Also, SAP HANA breaks the limitations of the traditional databases concerning removing the silos and offering a single platform for operations, transactions, warehousing, events, machines, and also the unstructured data into ONE real-time operating system that is capable of supporting any business load efficiently.
Addictive Simplicity when compared to traditional databases
The biggest problem of traditional databases was their limitation of supporting and managing one business load at a given point in time. So, if a customer runs multiple businesses or has more than one line of operations such as marketing, customer support, logistics, manufacturing, finance, and more; the data in each of these systems will tend to get duplicated thus, increasing the complexity of the system manifolds. The process gets further complicated if the customer wants to view multiple kinds of data at one time. With SAP HANA integration, the simplicity of having one system for different business applications and its real-time access makes the operations extremely simple and user-friendly.
SAP HANA reduces operational cost for business and improves ROI
YASH identifies the fact that SAP HANA Cloud needs no up-front capital investment from customers and partners concerning hardware or software. This not only reduces the cost but also minimizes the service associated risks. Post-deployment SAP HANA manages the platform operations in a way that abates the cost of developing and deploying cloud applications. For enterprises already running their applications on cloud, SAP HANA offers seamless integration to ensure more streamlined operations, thus assuring lower overall cost of ownership.
Conclusion
SAP HANA deployment empowers a business with a speed that is approximately 3600 times faster than that of the traditional databases. It comes with a multi-core parallel platform and assimilates even with complex databases like Hadoop. It puts a brand's entire ERP into HANA, which is radical.
Visit for more information on SAP HANA in-memory solution
Vamsi krishna Solution Architect @ YASH Technologies

Solution Architect @ YASH Technologies