SAP HANA is an in-memory data platform that lets you speed up business processes, simplifies your IT environment and delivers more business intelligence. SAP HANA removes the dire need to maintain your legacy systems as well as stored data to run your business more efficiently. This data can be either moved to be stored in cloud or on-premise, as the business finds comfortable. This, in turn, enables analysts and developers to avoid having to write back or load data.
SAP HANA enables real-time delivery of analysis and transactions. Its major advantage is that it increases information processing efficiency because of its columnar format rather than traditional data processing in row-based memory. The high level of data compression makes SAP HANA architecture much smaller than traditional ones; however, it does require more server memory.
Steps for successful Data Migration to SAP HANA
SAP HANA is probably the most crucial technology invention from SAP in the past decade or so. All SAP products released post-HANA are capable and have the innate ability to adapt and integrate seamlessly to this platform. SAP HANA is one of the most powerful tools that SAP has to offer, out of its suite of products as it enables quicker integration, more data procession, improved ROI for every organization, etc. This is achievable, only if you know how to migrate organizational data appropriately onto SAP HANA.

Let us understand a few steps for successful data migration onto SAP HANA-
The scope of HANA Landscape: Sizing the scope of SAP HANA is extremely crucial while creating your technical project plan. It helps you to understand maximum benefit from your investment while decreasing the long-standing total cost of ownership. Since the data is effectively compressed in HANA, it is not very easy to guess the amount of memory that would be required. It is best to check the size of the memory by using SAP Quick Sizer tool as well as reports and notes to ascertain the amount of memory that will be used in migration.
Migration Approach: The platform where SAP HANA needs to be migrated needs to be ascertained before beginning with the process. You can easily deploy HANA on-premise to gain maximum control and low risk or in Cloud to increase flexibility and scalability. All this, at the core, depends on your budget allocation, resources, time and business needs. SAP has its cloud offering called SAP HANA Enterprise cloud, and it includes SAP HANA license, original cloud infrastructure as well as SAP managed services.
Data purging: Data cleansing is crucial for effective migration to SAP HANA. It will lower your risk and reduce your cost drastically as the memory that is required is not certain. This will help in reduction of data footprint, HANA licensing costs, downtime, etc.
Implementation standards: It is advisable to have a lot of time on hand to migrate technical projects as there is a higher risk of codes and backup getting deleted or duplicated. Successful migration of SAP HANA is possible if you follow standard set procedures rather than cutting corners to avoid the time lag.
Trial Run: For any technical migration to be successful on SAP HANA is it best to do a trial run by validating your process in a sandpit environment first. Isolate your untested code and mimic the production without actually doing one. This will ensure that your SAP HANA migration is a success and can support the technical projects in its entirety. This will help you ascertain crucial points like time to migrate, realize the actual prowess of SAP HANA, understand issues in the sandpit environment to avoid time lags later and it gives you a great point of validation of running it in a non-productive environment.
When we talk about data migration from ECC to S/4HANA, we must keep in mind whether-
It is a New system
We are adopting a System Conversion or
Purging of data called Landscape transformation
All ECC to S/4HANA conversions take place on-premise and cannot happen on the cloud. Hence the above scenarios are for businesses that are already using classic SAP business suite. Few prerequisites for a successful data migration from ECC to SAP S/4HANA are installing an SAP Maintenance Planner, update the software using Software Upgrade Manager (SUM), Migrating data, Customizing, etc.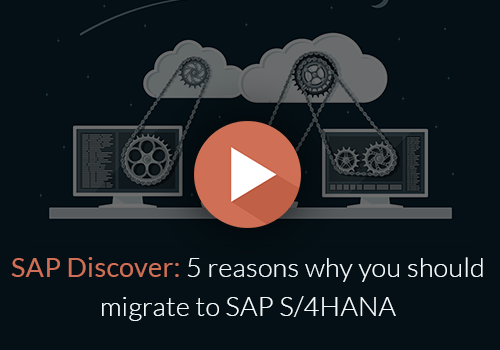 All these are key factors you need to keep in purview about successful SAP HANA data migration.
Sources:
https://www.sap.com/documents/2015/07/9c5c8fbd-5b7c-0010-82c7-eda71af511fa.html
https://blogs.sap.com/2013/12/03/migration-of-sap-systems-to-sap-hana/
https://blogs.sap.com/2017/08/12/5-steps-to-achieve-a-successful-migration-to-sap-hana/
http://searchsap.techtarget.com/definition/HANA-SAP-HANA
https://en.wikipedia.org/wiki/Sandbox_(software_development)
https://blogs.sap.com/2017/04/01/s4hana-system-conversion/
Vamsi krishna Solution Architect @ YASH Technologies

Solution Architect @ YASH Technologies