SAP
Global warehousing and distribution challenges SAP EWM S/4 HANA your one stop solution
Publish Date: August 9, 2021
As our lives have changed due to the pandemic, it is undeniable that the new patterns directly impact the retail and warehousing industry. With evolving shopping habits dictated by the public safety mandates, the existing trend of last-mile deliveries has become the norm.
From fruits and vegetables and other perishable goods to large appliances, they are produced, packaged, and shipped to the doorstep of the end consumer. A marked shift to online shopping has forced the value chain to re-route its best practices. To keep the supply chain running smoothly, it is necessary to re-design processes, especially in the warehousing segment. It is estimated that the global warehouse automation market is to double to US$ 30 billion by 2026 compared to US$ 15 billion in 2019.[1]
Managing a high volume of products requires robust logistics and distribution processes, delivering ultimate visibility and control. SAP's unique offering enhances the Warehouse Management software that existed before the pandemic and optimizes them for inventory tracking, cross-docking, and multi-channel fulfillment. SAP Extended Warehouse Management system (EWM) offers real-time on-premise and cloud deployment of decisions. It supports a completely digitally integrated production quality check and tracking activities leading to increased automation.
Challenges that carry over
Now that business customer communication channels have expanded, the culture of click and collect has made the pace of the business much faster. Using SAP EWM services, warehouse and store managers can tackle the most pressing hurdles on the path of transitioning to Industry 4.0.
Coordination of inbound and outbound stock
With SAP EWM, operators can bypass the additional repacking and/or relabeling exercise as the SAP landscape helps them process the receipts comprehensively. It enables them to send the goods directly to fulfill orders. Stock discrepancies become easier to manage by booking the difference against the carrier and notifying the distribution center. EWM also helps schedule hours for vendors to plan the inbound flow of products and allocate resources accordingly. It also reduces operations costs by streamlining returns and cancellations.
Managing picking and delivery areas
Even when retail stores open in careful capacities, the picking and delivery areas remain a space of contention. Making the stock available for the customer, the pallets need to be transferred from the picking area. To do so, the harmonization of the logistics is necessary to ensure timely replenishment of products. By optimizing the picking locations with EWM, operators can reduce the time spent between locations and get most of the workforce on the route for pick and delivery. EWM allows them to visualize and track the physical movement of the goods in real-time to stores and/or end consumers.
Simplifying internal processes
EWM provides an efficient way of supervising e-commerce orders with SAP Fiori apps. S/4HANA cloud facilitates integration across hardware and software, creating an uninterrupted delivery channel reducing the complexity of the process. A single interface that allows leadership and labor to monitor the product life cycle development helps all concerned parties stay on track.
Other key features of SAP EWM
SAP Extended Warehouse Management system (EWM) designed for flexibility, is a solution that can help you accelerate the transformation of your operations.
Key features of the EWM solutions include
End-end-tracing and sharing batch information to facilitate advanced tracking
Mixed and layered pallet building while visualizing the space to arrange stock optimally
Labor structure and standards support
Flexible picking and deliveries from and to the warehouse adjusting returns and cancellations
Optimize receipt processes from production to validate data of received goods
Increased visibility of stock with regular data on the inventory cycle tackling multiple ownerships
Scheduling controls of goods in waves using AI
Manage stockpiling, cross-docking, batches, serial numbers, and weights in detail
Preparing for a predictive future
The e-commerce environment is bound to unfold in unexpected ways retailers and wholesalers will have to adapt to. It is apparent how manufacturing restyled with greater automation and reduced productivity issues with reduced labor intensity. SAP EWM offers a chance to overcome these challenges rapidly while ensuring the availability of goods in all cases with predictive abilities. SAP EWM services can help you reduce the financial burden of traditional customs and face any crisis with greater automation.
As an SAP gold partner, YASH Technologies can help you improve your operations efficiently. Explore what SAP EWM can do for your unique needs from YASH experts. Write to us @xxx.yash.com or visit www.yash.com to know more!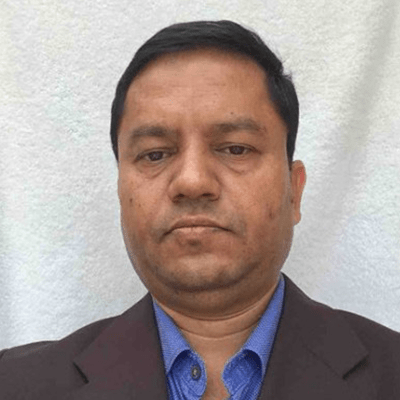 SAP Solution Architect