Rise with SAP
SAP
RISE with SAP: Move from 'nice to have' to 'need to have' market imperatives
Publish Date: June 22, 2021
The world order has changed, and businesses need a transformation, to stay relevant. Due to the past year plus of business disruption, there is now a heightened scope of connectivity, automation and shifting customer demographics businesses have to have the upper hand in tackling. It is estimated that the global economy will grow 3-4% each year for a decade in the post-pandemic era.[1] The digitization process has to be as fast and predictive as possible in this competitive market. This is where SAP's latest package offering, RISE with SAP, steps in. The solutions that may have seemed 'nice to have' in the past economic scenario are now mandatory to stay ahead of the curve.
RISE with SAP aims to be a one-stop solution that gives business transformation as a service. Taking businesses from A to B with correct business alignment and integrating their unique challenges. With RISE with SAP, enterprises have an opportunity to unlock breakthrough value and rethink processes with a 100 percent digital approach.
What does RISE with SAP bring to the table?
RISE with SAP is made for businesses looking to modernize and standardize their operations and manage workloads efficiently and require optimizing them in the fastest way possible. With SAP's Business Technology Platform that primarily offers a less flexible version of SAP's S/4HANA cloud, businesses can begin their transformation with hyperscalers such as Amazon and Microsoft Azure with reduced infrastructure and ownership costs. This includes processes that are currently running on-premises for your company or need to be scaled up to your unique requirement as a new customer. RISE with SAP does away with the need for separate, access-based fees and offers a subscription-based all-access service. Imparting Business Process Intelligence, RISE with SAP can help your digital transition with the following key features.
Comprehensive business analysis to understand the existing users and system data
Designed simulations to run for the best result
No code automation, AI, and more automation tools for real-time feedback
Process management roll out of key documentation for the end-users
Common platform for monitoring the solution performance with increased collaboration between departments
Industry benchmarking provided by SAP as comparative analysis for improvements
How to make the best of the RISE with SAP offerings?
When considering your migration to RISE with SAP, it is pertinent that the business case for your company is airtight. Like any other decision-making process, a particular directive is important to take up the solutions. As a starting point, SAP offers customers a free of charge Process Discovery Report, also known as Business Scenario Recommendation or SAP Pathfinder. This report aims to assist customers in building a well-founded business case focusing on the following:
Determine the focus area of your business and choose to perform digitizing changes accordingly for maintenance-heavy and highly customized systems.
Involve your IT department in the business planning with a dedicated team of both IT and business professionals for a detailed analysis of your requirements
Understand the business impact of adopting RISE with SAP, including the cost elements for and against
Leverage all content released and events concerned with RISE with SAP to understand it more fully
Key considerations for deployment of business scenarios
Within the SAP environment
In the traditional S/4HANA set up with RISE proposal that requires license conversion, evaluate the value proposition for your desired outcomes. Align your on-premises and cloud support alternatives with SAP offerings.
For hyperscaler engagement
If your organization has pre-existing relationships with AWS, Azure, or Google, moving to the SAP environment with them in tow compels you to address the overlap of components, streamline IaaS migration, evaluate the current state of work streams infrastructure, and operations policy of your organization.
In terms of Service partner support
With naturalizing RISE with SAP for your operations, renegotiate your service partner strategy for the long term and cooperative support instead of a competitive model of strategy for your delivery model.
As an SAP gold partner, YASH can work closely with you alleviating your specific concerns and help you RISE with SAP. With YASH, experts achieve your market imperatives.Write us info@yash.com or visit our website, www.yash.com, to explore all of our services!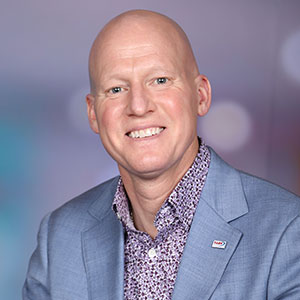 Vice President, SAP Service Line at YASH Technologies/C5MI