Microsoft Dynamics 365
Realizing cost savings for SMBs with Dynamics 365 Business Central
Publish Date: September 28, 2021
It is commonly believed that ERP (Enterprise Resource Planning) tools are best suited for large-scale industries due to the complexity of implementations, maintenance costs, and high cost of ownership. However, the past decade has been a testament to lowering technology costs, evolving customer behavior, and the willingness to embrace digitalization. Small and mid-sized businesses now require the exact competitive positioning in the market as large industries to meet their unique business needs, grow customer base, and make fact-based decisions. They have higher accountability, transparency, and productivity.
Microsoft has always been a champion for SMBs in this regard. They understand the potential of ERP to reduce the burden of work on employees, improve customer relationships, reduce operational costs, improve communication, collaboration, and more. One such solution developed specifically for the SMB industry is the Microsoft Dynamics 365 Business Central (formerly known as Dynamics NAV). This blog lets us understand what it is and how it helps SMBs realize cost savings. But first, let us know the challenges which make it crucial for SMBs to adopt Business Central in the first place.
Bumps on the road to digitalization
The complex nature of any ERP solution tends to create challenges for organizations already struggling to customize deployments for any particular industry, multi-sourcing ERP tools, or pay others for additional reporting not available with their current tools. As a result, functionality leaves a lot to be desired, making the technology usage process tedious and manual processes throughout operations leading to a lack of visibility and automation. Add this to the growing complexities of the legacy tools, needing a constant flow of manual updates, and therefore additional resource time and budget.
When the pandemic has forced many to accelerate cloud adoption to ensure business continuity, adapt to constant volatilities, and support remote work, SMBs have turned to Dynamics 365 Business Central to get a better return on investments through data-driven decision-making and streamlined operations the cloud. Not only does Business Central connect all operations, people, and data across the organization with a single solution, it also:
Helps you move to the cloud faster with security, reliability, flexible deployment, and confidence
Unlock productivity, intuitive reporting mechanisms, and data-driven business insights for all stakeholders
Increase financial visibility, performance, and forecasting with real-time metrics, all while fostering compliance
Boost sales and improve customer service with connected services operations and better outcomes
Finish project executions on time and under budget with proper planning, tracking, resourcing, costing, billing, and more
Optimize inventory and supply chain management, all while adapting to changing business models across purchasing, inventory, manufacturing, and warehousing
But what is the economic impact? Let us find out.
The business impact of Business Central realizing cost savings
How do you put a price on optimized processes? Well, in conjunction with Microsoft, Forrester conducted deep-dive interviews with businesses to understand the costs, benefits, and risks associated with migrating to the cloud with Business Central. The analysis revealed that over there years, the benefit was $466,000 versus costs of $178,000 (with a Net Present Value of $288,000), and an ROI of 162%[1]. Furthermore, their key findings also included benefits like:
[1] Forrester Consulting TEI study
Being able to avoid one full-time equivalent (FTE0 and one part-time equivalent finance and operations hire, all reducing the need to hire by an average of 10%
Improving the flow of operations and increasing productivity with better tools with an average of 8%
Eliminating >$44,000 of third-party reporting spent over three years due to powerful business intelligence reporting tools
Avoiding >40,000 in costs on previous solutions in terms of license fees, infrastructure reductions, and support personnel savings
Improvements beyond cost-savings
By moving to a single cloud solution, SMBs can not only get a connected cloud business management platform that unified sales, operations, and services with quantifiable benefits, but also some unquantifiable ones. Less burdened by the traditional frustrations around finance and operations, further worsened by using a disparate set of ERP tools, Business Central helps reduce tedious tasks to minimum leveraging automation. This frees up the workforce for more meaningful and rewarding tasks. Users also win by integrating Business Central with other Microsoft products and accelerators to further productivity and functional benefits. Power BI for instance, can help use the data from Business Central with a high level of effectiveness, real-time macro, and granular visibility, as well as insights-driven decision-making. Power BI, for instance, can help use the data from Business Central with a high level of effectiveness, real-time macro, granular visibility, and insights-driven decision-making.
Forrester has even predicted that enterprises investing in technologies enabling higher collaboration regardless of remote work can ultimately help gain competitive advantage through a more engaged workforce . Designed specifically for small and medium businesses, Business Central is quick to implement, configurable, and simple to use. Undoubtedly the Business Central is perfect for SMBs to empower their next phase of digital disruption and turn growth aspirations into reality.
YASH Technologies, one of the leading global Microsoft partners, complements the power of MS Dynamics 365 Business Central, enabling organizations to streamline processes, gain greater control over the business and increase productivity on the go.
To learn more visit Microsoft Dynamics 365 Business Central services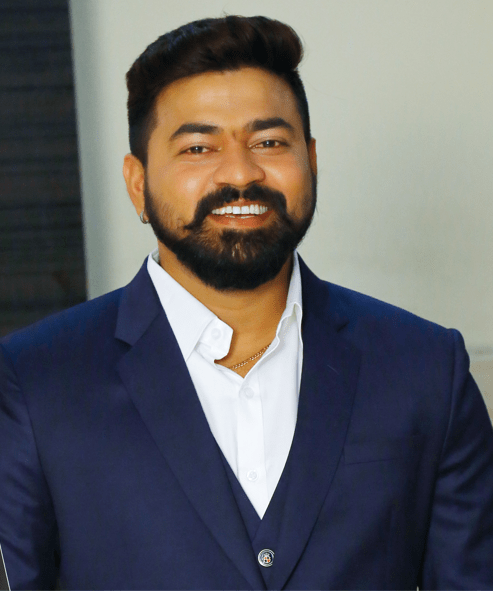 Program Manager