Microsoft Dynamics 365
Access 360-degree digital transformation with Microsoft Dynamics 365 and Power Platform
Publish Date: August 17, 2021
In the face of unprecedented transformation across industries worldwide, enterprises have risen to the challenge amplified by the ongoing global health crisis. Every new advancement accounts for a significant adjustment or renovation of business processes towards a better experience. Businesses have come a long way from satisfying customer requests to building a digital channel for customer journeys. In the current scenario that demands major dependency on digital solutions, it is mandatory to do everything to stay ahead of the curve with data-driven insights.
Growing pains for companies
Though transformation is inevitable, process enhancement efforts commonly face the following hurdles.
Lack of standardization: Companies rely heavily on short-term requirements and ad-hoc productivity, preventing them from accepting new standards and best practices. This may lead to operational failures.
Understanding the ROI: Most companies lack proper reporting tools to attribute to their expenses and tie them to profitability. This, in turn, affects their ability to assess the effect on the outcomes and any future campaigns.
Maintaining customer satisfaction: In a changed customer climate, companies are bound to lose existing customers while ensuring a positive feedback loop can improve their competitive edge.
Gaining key insights: To yield more revenue, reduce costs and improve overall efficiency, companies need to add data-powered value to their offerings and reach out to the customers effectively, giving them what they are looking for.
Absence of proper risk management: Companies need a well-sketched risk management target to protect themselves and their customers from information breaches, unexpected economic disruptions, and failures in products or equipment, setting the stage for the future.
No business transformation without digital transformation
To avoid becoming obsolete, companies should pay attention to the 3 Ts of transformation.
Teams – The people who are behind the running ecosystem and the network of pros are aware of organizational needs
Tools – Tools that are specific to the needs of the enterprise and the market
Timeline – Before embarking on the transformational journey, a good sense of how long it'll last before giving favorable results
Microsoft 365 and Power Platform for maximum impact
Businesses are adapting and innovating rapidly and are demanding an increase in tools that can help them break barriers and leverage the team's talent and productivity. Microsoft Dynamics 365 and the Power platform are two such tools that have helped companies grow at lightning speed.
Microsoft Dynamics 365 is growing at the rate of 45 percent by Q3 of FY 2021,[1] while the Power platform is driving business automation for nearly 16 million active users.[2] Cloud-based technologies, both Microsoft Dynamics 365 and Power Platform, bring together some of the most powerful software products available, delivering a high-end suite for increasing collaboration because of their compatible nature with third-party applications.
Integrated technologies such as Power BI, Azure ML, Cortana Intelligence, and Iot for streamlining processes
Unified enterprise-level applications on accessible interfaces to enable homogenized access on a single platform for quick access, navigation, and information locating, enhancing productivity
Purpose-built and high level of customization of applications and processes for rapid application
Improved customer engagement personalized to their interests demonstrating greater business flexibility
Breakdown of traditional IT hierarchy and enhanced freedom across the board, reducing the time gap in implementation and increasing decision-making prowess
Improved up-time coupled with ease of analyzing and manipulation, automated efficiencies, and job satisfaction of the existing and future workforce
Democratizing digital evolution
Through a powerful connected platform, everyone can ideate and bring it to life. Simplified workflows critically affect the stability and success of an enterprise built on a secure software foundation. With constantly morphing tech trends, modern business models companies need to look for ways to deliver excellent customer experiences to troubleshoot other challenges on the way.
Know how a Fortune 500 manufacturer and provider of power tools leveraged new functionalities to ease collaboration between their assets and processes across their variously located warehouses. Using Microsoft Dynamics 365 with YASH Technologies as their right-sized technology partner, the client streamlined data flowing through inventory, warehouses, sales orders, and purchasing for upgraded implementation of business processes.
Learn more about YASH's expertise in helping you follow suit and explore all our other offerings on www.yash.com.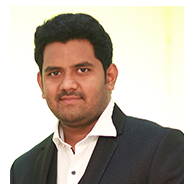 Manager