QAD
QAD with YASH – Way to Achieving Inventory Excellence
Publish Date: August 19, 2022
The global supply chain has been greatly disrupted due to the Covid-19 pandemic. It further weakened when disruption impacted upstream suppliers due to the Russia-Ukraine war. The enterprises across industries are working tirelessly to mitigate the disruption to their business and eventually to their supply chains. One of the enterprises' critical efforts in streamlining their supply chain is strengthening their inventory visibility.
Effective inventory management, with real-time inventory visibility, is crucial to the success of every manufacturing deliverable. In manufacturing, production, resource, and cost planning significantly depend on real-time inventory knowledge. So, a mismatch between these two factors against the inventory may lead to critical project failures. Let's examine why real-time inventory visibility is significant for manufacturers.
Importance of Real-Time Inventory Visibility
Many manufacturers still use traditional workflows or techniques for production planning and inventory management. These prove relatively ineffective in tackling factors like demand fluctuations, material price hikes, and material perishability. Consequently, every corresponding equation of the manufacturing math suffers. In such situations, manufacturers can end up in a conundrum that involves increased production costs, inventory shortages, and order fulfillment. One may attribute insufficient or the lack of real-time inventory visibility to such situations.
With improved inventory visibility by use of QAD ERP, you are equipped with real-time inventory views across all the manufacturing units. It effectively manages:
Inventory cost: Stagnation of Goods in your inventory adds up to significant costs. Inventory visibility helps you to move these goods out of the warehouse quickly.
Product Performance: Inventory visibility effectively manages how much inventory is required to meet customers' expectations. It also avoids stockouts.
Improve overall efficiencies: enhanced inventory visibility effectively tracks products and allows managers to see order irregularities. It saves time and money and avoids future complications in supply chain management.
Improve customer relationships: Improved inventory visibility strengthen the relationship between you and your customers as you would be able to provide products on time and have the suitable inventory levels on hand.
Resolve unpredictable scenarios: Due to complete inventory visibility, you can reduce the risk associated with outsourcing as you can monitor each product.
Now let's glance through the one-stop solution that can help manufacturers manage inventory better through increased real-time visibility into the inventory.
How Does QAD ERP Helps?
QAD Cloud ERP can support effective planning and decision-making. It allows companies to focus on what's more important for the project rather than spending time computing their inventory needs. QAD Cloud ERP helps manufacturers across various areas. Some of the inventory-related areas include the following.
Increased and real-time visibility into the inventory
Effective supplier collaboration and management
Sharing real-time inventory within departments and suppliers
PO creation aligned with the real-time inventory situation
Prompt communication concerning purchasing and replenishing needs with the supplier, based on changing customer demands
Prevention of inventory redundancy and risks

Unlocking QAD Benefits with YASH
YASH provides consulting and advisory services through the entire life cycle of the QAD ERP. YASH helps companies evaluate new QAD technologies, Implementations, deployments, upgrades, and support services. Support services include application, functional, technical, integration, eCommerce, mobility etc.
We ensure seamless integration of QAD Cloud ERP into the manufacturing firm's existing ecosystem to create tangible benefits like the following.
Reduced Inventory costs
Decreased shipment costs
Lowered Procurement costs
Enhanced inventory management accuracy
Increased visibility of the supply chain
Quicker supplier communication
Improved production planning and more informed decision-making
Connect with us to choose us as your QAD associate, and click here to know more about our QAD Inc. partnership.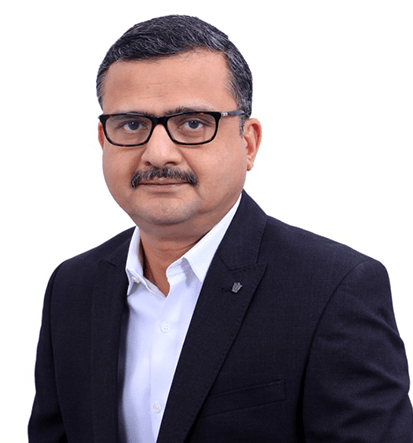 Global Head-QAD CoE