SAP
Shared Services
Growing opportunities for Retail & CPG Shared Service Centers
Publish Date: September 30, 2020
Reducing overhead has always been the biggest reason for businesses to opt for Shared Service Centers (SSCs) – more so for the retail and Consumer Packaged Goods (CPG) industry. As one of the early adopters of the transactional outsourcing model for cross-functional requirements including, payroll processing, accounts payable/receivable, procurement, and so on, the primary driver of the shared services model has been advantageous to provide low-cost arbitrage.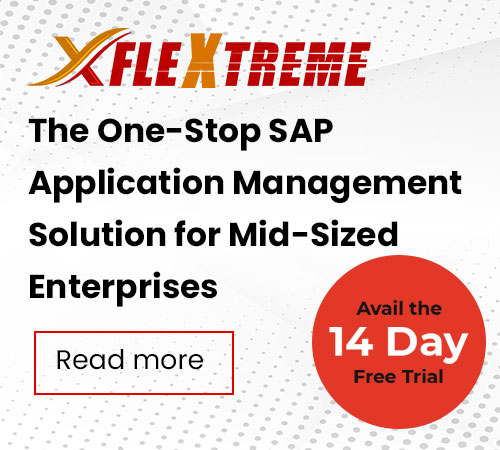 Thereon followed process efficiencies from harmonization, rationalization, consolidation, and continuous improvements. Those drivers still remain the cornerstones for business process outsourcing relationships even today. That said, with the advent of the internet, smartphones, chatbots, social media, and apps, not only have consumers evolved with their expectations from any business (e.g. Amazon's 'Prime'/ 'same-day delivery'), data volumes, streams, and sources have also increased manifold.
Under such mission-critical, 'lights always-on' pressures, the global nature of SSCs is now to be the anchor for many businesses – with consumers in the direct line of impact. From what used to be traditionally a 'back-office' function, SSCs now support enterprise growth through a strategic 'front-&-center office' role.
Digitalization as the game-changer for extreme flexibility
Undoubtedly, digitization and virtualization are empowering everyone with critical advantages. After the 2020 pandemic outbreak, for instance, most SSCs were able to react pretty quickly with remote ways of communication and operations. Another thing that is abundantly clear from the rapid move to the cloud is the relevance of digital maturity in terms of cybersecurity, privacy, compliance, etc.
As more consumers make digital realities part of their lives, shopping behaviors, and preferences in the packaging (e.g. circular economy of plastic) are also evolving rapidly. Shared services are enabling retail and CPG organizations to become more nimble, agile, and resilient – from acting on new market opportunities, rolling out new offers based on shopping patterns to ensuring seamless rapid roll-outs of new features across the application estate.
This is why advanced SSCs are primed for success if they can leverage data as the game-changer it is – particularly in times of high uncertainties. With holistic data visibility internal and external to the business, for instance, an enterprise can collaborate in meaningful ways, broaden product & service offerings, and take a measured approach in hyper-personalizing customer experiences. Moreover, shared services allow lean teams or organizations to access services and technologies 'as-a-service' on-demand, and at scale.
Blurred lines between the back and front office roles
Such dramatic shifts – while necessary – require the service delivery organization to become a core enabler of success for both the business and the customer, that the lines between the back and front office start blurring.
It is no surprise that SSCs are reassessing and modifying their current workforce, operational models, and governance strategies with a wider array of metrics that measure the value beyond simply cost benefits. SSCs are increasingly serving as catalysts for both satisfaction and turnover by expanding further into complex, judgment-intensive work including supply chain and logistics, inventory planning, customer experience management, sourcing, and procurement, etc. – all tasks previously managed by enterprises in-house.
The best-in-class shared service retail and CPG roles are in fact, aggressively pushing the envelope by building core analytical, complicated forecasting and scenario planning technologies to stand tall against future disruptions. Over the coming years, we can only expect Shared Service Centers to take the lead in accelerated and collaborative innovations – familiarizing us with new horizons in the global delivery of products and operations.