Manufacturing Industry
Fostering Growth with Tech and Talent in the Manufacturing Sector
Publish Date: March 16, 2023
Together, technology and talent can make wonders work. Yes. Both these can team up to move mountains, eliminate roadblocks and pave the way to a promising future! With this blog, we intend to highlight various aspects of technology, talent, their role in the manufacturing industry, and how YASH can contribute to the existing situation.
The Evolving Relationship between Manufacturing and Automation
Automation isn't new to the manufacturing landscape. It's been around for decades and has always been an area that meets with criticism and appreciation – criticism for those who point out the growing unemployment across a particular sector and an economy in its entirety and appreciation for those who look at the industry's competitive aspect and relate it with a higher outcome and better quality.
Despite all the mixed opinions, manufacturers continue to embrace automation and volume. Per reports, the global factory automation market was valued at a little over USD 240 billion in 2021. But projections look at a growth that exceeds the USD 550 billion mark by 2031. A healthy CAGR of nearly nine percent says it is all about the pace at which automation is strengthening its foothold across the manufacturing playground.
The Changing Face of Manufacturing
If you look at shop floor photographs in the 'before and after' format, you'd see humans being replaced by humans. A photograph from the last century would show you a floor engaging hundreds of human beings. But today, those human hands are being increasingly replaced by robotic arms. That's precisely where manufacturing is changing!
Assembly lines do not have as many humans anymore. You'll find robots, with the role of humans reduced to supervising those machines and ensuring quality control.
Time and technology will make humans sparser on shop floors. The view will become more complex with sophisticated robots doing every bit of what humans used to do across the last century. Call it a breakthrough innovation or a game-changer; AI is slated to take over manufacturing, requiring humans to upskill and engage in something better and more complex to handle, given their intellect. It will help foster increased productivity, provide manufacturers with more useful data to use, and improve value.
That's what the industry refers to as Industry 4.0! Got the drift?
Will Humans be Rendered Redundant?
In a way, the answer is a bit complicated. So, it cannot be a straightforward yes or no. But let's look at it positively. In that case, human talent wouldn't turn obsolete. Yes. One thing is for sure, and that is job losses. Technology, with its disruptive nature, will surely disturb the existing employment scene. But while doing that, it will be kind and considerate to manufacture new opportunities. Now, it is up to people who deal with it to shape it in or get shipped out!
For instance, while robots perform repetitive tasks, humans can train themselves to maintain and monitor those systems, engage in the analytical aspect of the particular activity to better it and use its data for more informed decision-making. That's where technology and talent can help keep human lives unperturbed while ensuring factors like customer demands, quality, and voluminous requirements, etc., remain unaffected.
Leveraging Technology and Building Talent with YASH
YASH is one of the world's leading technology innovators and solution providers across the manufacturing spectrum. Our comprehensive proposition involves proprietary solutions, Center of Excellence (CoE), and process transformation via highly advanced, specific, and target-oriented offerings that help manufacturers embrace technology while ensuring training to maintain relevance among their workforce.
Continuous transformation and improvement are possible with YASH. Amplify your opportunities and potential to succeed with YASH. Please write to us at https://www.yash.com/contact-us/ to learn more.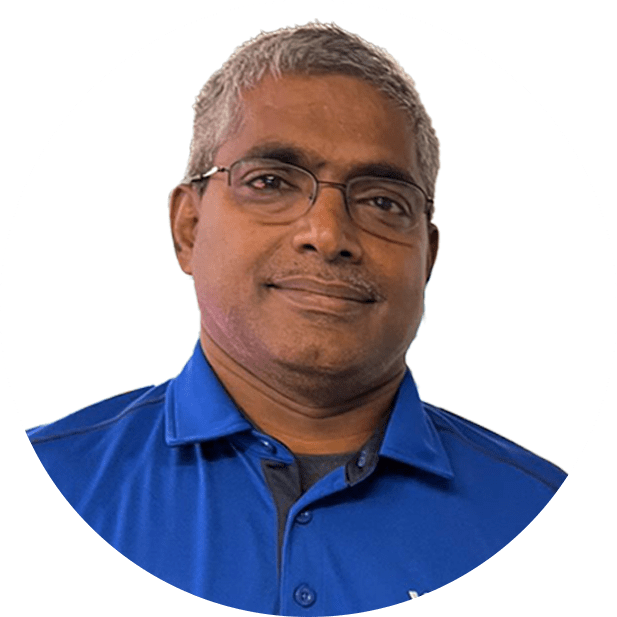 Regional Vice President at YASH Technologies, Inc.