SAP
Discover the power of SFOne Pro to rebuild your HR for the future
Publish Date: October 27, 2021
The remote style of work is to go nowhere in the foreseeable future, exposing the dire need to digitize the HRs. Moreover, the ever-evolving business landscape has left no room for inefficient management along the value chain. HR management plays a pivotal role in identifying and deciding the value of resources and products for better business outcomes. Despite the disruptive environment, digitally empowered HR can help organizations streamline and smoothen out the processes instead of traditionally inclined resource culture. Putting a state-of-the-art solution for the real-time transformation in the style of HR decision-making becomes incumbent on a future-focused enterprise to pay attention to their workforce. Especially in these challenging times and work dynamics that require readiness and flexibility to work unencumbered, companies across industries are grappling with keeping employees motivated. Well-thought-out employee engagement initiatives in tune with the organization's core ethos become the main motto of the leadership. A defined roadmap for the employee ecosystem can enable a culture of informed decision making, collaboration, and continuous back and forth of learning nuances and solving the complexities of the task at hand.
Why SFOne Pro?
Slicing through time inefficiencies, cost-effectiveness, and immobile tools, SFOne Pro stands as a single source of truth for leaders in human resources. SFOne Pro is designed to create a rich and personalized process accommodating large teams through their lifecycle. It shifts focus from management to nurturing experiences for employees to remain positively engaged and encouraged to improve.
Salient gains
100 percent business intelligent
Streamlined team training and performance
Maintaining competitive edge
Augmented employee loyalty
Tailored to industry best practices
Pre-defined content for talent modules
Built-in migration templates and test scripts
Cost-effective implementation
Features of next-gen HR
A 360 solution
With a ready-to-use combination of SAP superiority and YASH customization, SFOne Pro offers a fantastic deal with a sustainable approach to human capital management. YASH Technologies is one of the leading SuccessFactors providers around the globe, with a solid foundation in consulting, strategizing, and optimizing vital HCM procedures so that you can build quickly upon existing architecture while meeting any future demands.
Please find out how Soltius ME, a YASH subsidiary, assisted a healthcare giant in the MENA region to unify their fragmented databases maintained through legacy tools that fall short of justifying the volume of the data. They also created a fully updated centralized job application system with recruiting, tracking, and onboarding features for enhanced employee retention. They successfully developed a well-rounded reporting channel with HR driving transparent workflows and leaving structures for all departments on a single source of truth.
To know more visit our SFOne Offering or write to us with all your queries @ info@yash.com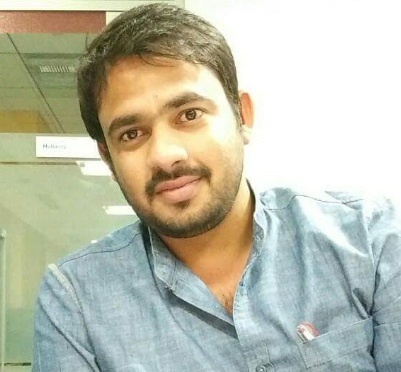 SAP SuccessFactors Lead Consultant