AMS
SAP
Shared Services
Bringing value enrichment while being cost-effective in managing your AMS
Publish Date: March 25, 2022
Small and mid-sized businesses are a recognized proving-ground for locally embedded entrepreneurs, and a vibrant source of employment, innovation and competition. They are also the most exposed to underlying fragilities of time and sectoral volatilities. After the COVID-19 pandemic for instance, plunging demand & liquidity challenges, disrupted supply chain, inability to restart services and operations quickly have hit global MSMEs the hardest , than their larger counterparts/competitors.Given that a spike in digital consumption and demand for improved remote services have made digital transformation inevitable for everyone, the parallel priority for the SMEs became optimization of their operational costs, and hence minimizing/rationalizing their overall IT budgets towards this transformation. Needless to say, both cost reduction and innovation have traditionally been unlikely partners. While any change requires innovation, and more often than not, efforts, time and capital.
To save and at the same time transform and keep up with this digital pace, this blog is an attempt at decoding how Shared Application Management Services (AMS) can enable positive operational and executional changes in small & mid-tier businesses – while improving cost performance and scalability.
Complexities in managing business (ERP) Applications
Complexities in enterprise applications have always been a magnifying constant. The scope and functionalities of these apps in the digital age have increased across almost all aspects of our lives, and so have complexities. This is especially true of the SAP applications which are not only mission-critical for the operations, but also often require enhancements in the core functionalities and hence the technical skills that a business may or may not have available to spare, especially for SMEs.
This is where businesses typically engage with mature and experienced AMS (Application Management Services) providers to not only cost-effectively and securely manage applications right from the ground up migration phase, but also work towards larger strategic business goals.
That said, while AMS providers have to comply with basic SLAs (service level agreements), today their role in value enrichment lies in more than simply 'keeping the lights on'. This is where a 'Shared Service' AMS model helps drive the needed value enrichment for transformed outcomes but still keeping profitable balance sheets – we need Flexibility, Saleability and Economics all in your favour.
Value enrichment through Global Shared Support Centre
Superior technology at low cost is the fundamental fulcrum in the pivot of businesses towards digital transformation. Through disciplined collaboration and partnership between the business/IT stakeholders and structured knowledge management in fact, YASH has been able to deliver efficient operational performance, well beyond its service-level commitments. To meet the shared goals of customer-focused governance, bring in cost-efficiencies, and eliminate redundancies, we have defined proven framework and approach to enhance Enterprise Application Management and reduce the growing burden on internal IT resources by:
Providing Round-the-clock service delivery from anywhere
Shifting from CapEx to variable 'pay-as-you-go' OpEx for advanced cloud technologies
Building a flexible service model supported by a growth roadmap designed for scale
Reducing costs due to economies of scale and NextGen AMS™ framework
Integrating the Business and digital innovation right within the Service-Level contracts
Enhancements and accelerators in addition to technical, functional and security support
Aligning the Application portfolio continually to meet performance, TCO & ROI goals
The secret sauce is performance, flexibility and reliability
Holistic problems such as speed-to-market, reliability and scalability of applications (within planed costs) cannot be tackled in isolation like 'whack-a-mole', but only through holistic solutions and consulting approach. Taking stock of the entire IT landscape, rationalized with cost reduction provides beneficial insights into which apps require constant monitoring, improvements and testing. With SAP Application Management Services and Shared Services centre for instance, YASH has helped more than 50 happy MSMEs clients over this last decade, seek cost optimization, higher IT productivity, consistency and scalability while providing a whole lot of thought leadership in being aligned and up to date with the digital trends.
Thinking about a truly global and mature SAP support services partner – think about YASH.
Click here to explore the offerings and success stories, or here to download the brochure. Or reach out to us at PALM@yash.com for any further details around AMS and IT support needs.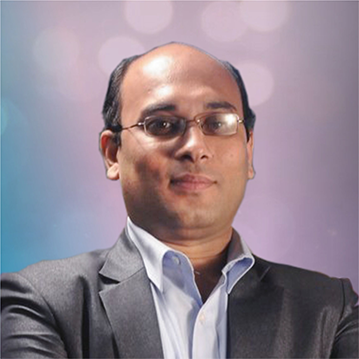 Principal Consultant, Pre-Sales head SAP EHS