One obvious outcome of the COVID-19 has been a massive economic shock. Another is the new normal way businesses can and possibly will operate for the foreseeable future.
While we hardly have any idea how long the crisis is going to persist or when we will get a respite from the pandemic, we know how lethal and infectious the virus is. With borders shutting down and work-from-home measures enforced, businesses now find themselves in the eye of the storm, facing disruptions, losses, and even existential threats.
And once restrictions are relaxed, businesses will eventually turn into action. The top priority then would be to ensure the health and safety of the workforce. Leadership teams across the world are struggling to find ways to address emerging challenges and prepare for a post-COVID-19 world with resilient business continuity.
The question here is, how can they ensure that they be proactive and predictive about their measures to mitigate the health and safety risks, instead of ending up fire-fighting these issues?
Key imperatives for occupational health and safety
The threat of COVID-19 to our lives and livelihoods will only resolve once enough people are immune to the disease either from a vaccine or direct exposures. Until then, businesses looking to restart operations or resume economic mobility must have agile EHS (environment health & safety) processes and systems that are strong enough to detect and respond to emergencies. The three key challenges facing businesses in light of the pandemic are:
Ensuring workplace safety for continuous operations
Financial risks and forecasting risks specific to their industries
Designing a new playbook that can ensure operational resilience and minimize downtime
Consequently, industries need to scale up their operations and streamline processes to meet these demands without any disruption to the business. Keeping track of everything manually or by traditional means is no longer adequate as they have removed the flexibility or buffers to absorb such disruptions – as COVID-19 has clearly indicated.
The bare-minimum obligations for businesses to ensure employee health and safety as per several regulations are listed as follows[1]:
Taking necessary steps to prevent occupational risks, through training and awareness information
Ensuring EHS measures are adjusted to changing circumstances to improve conditions
Monitoring and tracking that EHS measures are followed and eliminating non-conformity
Carrying out regular risk assessments and entrusting similar tasks to the employees
Timely reporting of the deviations, prompt action plan, and effective control s management
Fortunately, digital EHS technologies have proven to dramatically improve visibility across end-to-end operations and support businesses' ability to resist such shocks.
Whether it is a 'black swan' event akin to a pandemic, trade wars, regulatory changes, supply chain disputes or sudden spikes in demand, SAP's EHS Management platform has been able to effectively help you anticipate and prepare for the scenario, as well as future challenges.
Fostering resilience and performance with Digital EHSM practices
Research shows that the impact of COVID-19 will be felt well beyond six months, and more than 70% of businesses are already making a move to digital methods. Emerging technologies such as AI, RPA, and ML are leading this change[2] which means sustaining productivity, efficiency, and safety – will need agile and flexible approaches to EHS management. This translates to real-time notifications to involved stakeholders, quick decision-making analytics (via IoT), usage of mobile applications for faster turn around and integrated dashboards and statistics for complete visibility, and more!
Below listed are few of the drivers that make digital an imperative for effective EHS management:
Management of employee and workplace safety accounting for specific industry risks
Tracking and reporting of critical illnesses using readily available mobile applications
Identifying the risk factors proactively with a ready measure of how to address them
Conducting continuous workplace inspections even remotely from mobile-accessible solutions
Implementing new control measures and monitor till closure using mobile applications
Leveraging data analytics to get clear insights and for better decision making
Making changes dynamically to improve systems for the better and at top speed iteratively
Custom-SAP EHS solutions from YASH
Flexibility, scalability, and speed, therefore, are the three critical metrics to get the right data to the right people at the right time. EHS solutions and strategies should have the ability to tackle even post COVID-19 issues within a quick deployment and adoption timeframe. And there comes the innovative pandemic management solution by YASH and SAP to mitigate and bring businesses back to the 'New Normal'.
As an experienced and mature EHS partner globally, we have been working with SAP to solve dynamically evolving and specific challenges across industries. With 500+ person-years of experience spread across EHS safety, sustainability, compliance, consulting and implementations, we have been at the forefront of helping global organizations address complex regulatory challenges, mitigate operational risks, and enable product stewardship.
In the following blogs in the EHS series, we will dive into EHS regulatory documentation crucial to ensure compliance for your workplace, as well as right measures to handle agile management of EHS through automated data collection combined with live data recording and generation.
Want to explore how YASH can help design your strategic roadmap for EHS with SAP solutions and our two decades of witnessing numerous business disruptions?
Download our brochure to explore our EHS expertise and successes. Or register here the latest series of joint webinars with SAP and YASH EHS experts to know how businesses are tackling the most significant occupational safety issues of our lifetime with SAP EHS solutions and digital strategies.
[1] Lexology
[2] EY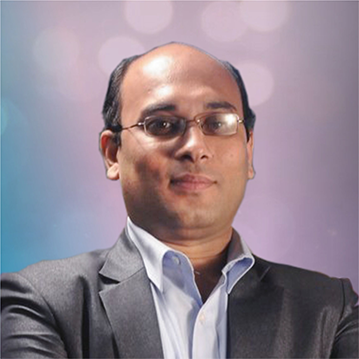 Principal Consultant, Pre-Sales head SAP EHS