QAD
Ace Demand Forecasting Through QAD with YASH
Publish Date: August 19, 2022
A typical day in the life of a manufacturing company
A manufacturing company plans to launch a product, the demand for which is complex and spread across multiple target segments. The company's Supply Chain Manager is unable to forecast its demand. This isn't the company's first product. However, it is undoubtedly the first with such a broad and complex demand horizon.
The supply management team has been following conventional techniques to forecast demand. But they are sceptical about the effectiveness of those techniques. Additionally, updating the forecast according to market changes is another concern they are dealing with. Moreover, other teams do not have direct access to the forecast to review its accuracy.
Accurate forecasting with QAD Cloud ERP
What if your enterprise finds itself in such situations? No worries! QAD Cloud ERP will come to your aid. This cloud-based ERP solution offers demand planning as an essential feature. QAD Demand Planning enables companies to increase their efficiency in dealing with complex situations. Its features support collaborative sales, budget planning, and forecasting to help companies become future-ready. QAD Cloud ERP's capabilities enable quick evaluation of planned promotional campaigns or product launches and provide timely responses to fluctuations in demand. Additionally, it offers memory-resident planning and simulation.
In the case of demand forecasting, QAD proves advantageous in four main areas. Let's glance through each individually.
Collaboration on Forecasts: QAD enables effective integration to provide collaborative forecasts. It allows companies to include forecast inputs from multiple sources like marketing, field sales teams, operations, customers, and other supply chain elements.
Creation of Automatic Forecasts: This feature levels historical information and statistics to create informed forecasts through a best-fit statistical formula. It considers various factors like seasonality and demand-smoothing. Furthermore, it can integrate the impact of promotional events that may foster a surge in demand.
Factor-Based Forecast Generation: QAD Demand Planning enables you to generate forecasts based on products, product families, regions, and customers. As you can receive input from multiple sources, it recognizes and stores new information in the suitable unit and the level of detail. It helps broaden the base of the forecast and make it a more informed one.
Increase Forecast Accuracy: Since everything is on the cloud, the forecasts are not only confined to planning department and are visible to all stakeholders involved. They can review and analyze forecasts and their accuracy and contribute their inputs to enhance them if required.
What-If Scenarios: QAD Demand Planning offers simulation capabilities that allow what-if analysis. It considers and covers various scenarios and provides a base for the forecasting team to plan for them. It helps companies confidently plan for production and stay prepared for evolving the market and situations to respond to them appropriately.
Get the Most from QAD Demand Planning with YASH
YASH, an authorized QAD consulting partner, has the expertise and resources to deploy and optimize QAD Demand Planning technically and strategically. We have proven vertical experience across industries that have added value to the QAD-specific businesses of our clients. Our experts review your current needs and ecosystem to help you best use QAD Demand Planning and increase demand forecasting accuracy. So, start your transformation journey by choosing YASH Technologies tailored QAD services.
Click here to know more about our QAD offerings.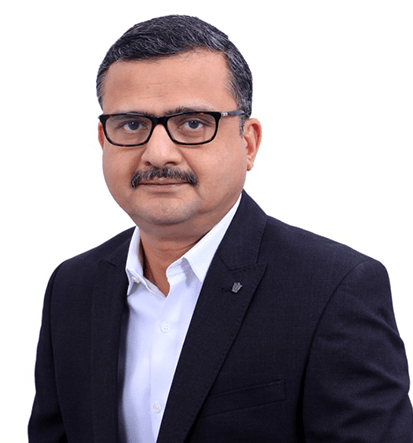 Global Head-QAD CoE