The shop floor, which involves the production processes, and the top floor, involves looking at the data and making informed decisions face many issues due to the lack of robust digital reporting systems. These manufacturing organizations are struggling to make quick decisions without digital solutions in their processes, affecting labor and machine utilization.
Introducing Digital Transformation in the manufacturing organizations with YASH Co Innovation Model
YASH Co Innovation Model works with the manufacturing plants to understand the key areas to be digitized and where it will have the highest business impact. Digitization in the reporting systems to identify the gaps and also perform data cleansing and based on the analysis, we can implement the ERP modernization transaction system automation.
The model aims to digital transformation at different manufacturing stages, providing a technology roadmap for other objectives; some solutions involve OEE, Statistical Process Control (SPC), Takt Time Boards, and Manufacturing Data Lakes.
Hemanth Kanakagiri, Solution Architect, YASH Technologies, gives us insights into the struggles faced by the manufacturing organizations and how the YASH Co Innovation Lab identifies which areas in the manufacturing units require digitization for robust functioning followed by a Question & Answer session.
Key takeaways
Introduction to the ISA- 95 Manufacturing Maturity Model
Identifying the manufacturing problems in terms of operational and business inefficiencies
Understanding the manufacturing challenges faced in the shop floor such as tribal knowledge, machine utilization, line balancing, hidden factory and accountability
Delving deeply into the top floor manufacturing challenges such as Legacy Data extraction, Lack of KPI standardization, data quality, and manual data reporting issues
YASH Technologies standardizes core foundations by understanding the key objectives, strategies, and metrics to be assigned.
YASH Co Innovation models and how it is digitizing the manufacturing processes in four tracks at different stages and implement solutions such as OEE, Statistical Process Control (SPC), Takt Time Boards, and Manufacturing Data Lakes
Please enter your information to access our full on demand webinar series.
Know our speakers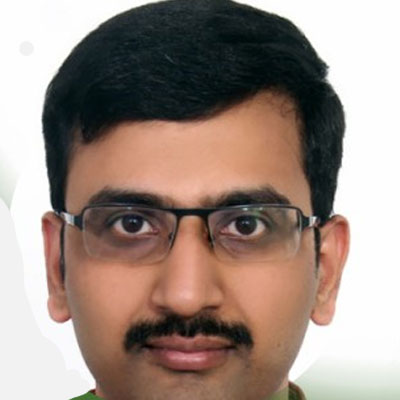 Hemanth Kanakagiri
Solution Architect YASH Technologies
Hemanth is a seasoned Pre-Sales Consultant and Solution Architect in Data Science with over 13 years of IT experience spanning across the areas of Pre-Sales, Development, and Support. Currently, Hemanth is in the role of Pre-Sales Solution Architect in Digital Transformation and is responsible for positioning digital technologies to develop innovative solutions to solve business problems. He is taking care of Customer engagement, Pre-sales, Business Analysis, Solution Design, and Delivery. Hemanth is are primarily focusing on Data Science to provide Analytics solutions in Manufacturing, Supply Chain, and Retail to large enterprises across the US, EU, ME, India, and SE Asia geographies.
Connect with him on