Digital transformation
Why should CIOs invest in digital transformation through economic headwinds?
Publish Date: March 16, 2023
Despite economic headwinds sweeping industries, digital transformation (DX) is the way forward that promises to address infrastructure challenges, technical impediments, workforce-centric issues, and everything in between. CIOs must manage their DX efforts like a cultural change that disrupts traditional methods of operations.
At the same time, DX is a complex process that requires considerations of how people will react to a change, the impact on customer experience, the costs involved, and how effectively transformation will align with business goals. The outcomes can be disastrous when companies quickly deploy new technologies without testing them. They can also result in data breaches and productivity loss.
Challenges faced in driving DX  
Enterprises that have initiated or are trying to accelerate their DX processes face the following challenges.
Legacy systems: Most businesses have become accustomed to using specific applications and technologies, even if they are slow, outdated, and have lower productivity.
Risk-averse culture: Despite the availability of evolved, efficient systems, businesses are reluctant to adopt them due to inadequate knowledge, fear of change, and cyber risks.
Changing customer needs: In the age where tech majors such as Amazon, Apple, and Meta are constantly refining end-user experiences, customers have high expectations from other businesses too.
Absence of skills: The lack of a skilled workforce and failure to adapt to changing conditions prevent companies from achieving their DX goals.
Budget constraints: Switching to new systems for work requires time, effort, and resources that organizations may not afford, especially when they are unaware of all options.
These factors could be beyond the control of individual enterprises but continuing to choose what worked in the past is never an option. To avoid stumbling at DX, business leaders must focus on their enterprise's needs and prioritize the technology that helps them meet them.
Investing in DX: Putting strategy before technology
When enterprises focused on DX jump to 'what' before thinking about the 'why,' it usually leads to failure or short-term gains. To draw real benefits from investment in any technology, business, and IT teams must understand each other and what they seek to achieve
Any lacunae in collaboration between business and IT teams could lead to skewed objectives of DX initiatives; for instance, a DX project may only be limited to data analytics and not include governance required for building meaningful insights into its purview. When such data infrastructure is rolled out, there is pushback from different quarters due to a lack of buy-in. Consequently, the adoption challenge continues.
While building a growth-oriented business culture with digitalization, business leaders need to use a new vocabulary. Instead of discussing technology, they must focus on establishing the proper foundation for innovation and improving digital resilience. The work should include an emphasis on insights, experiences, platforms, connectivity, and integrity because:
A business needs clear and actionable insights to support its decision-making
Customers and employees always look for better experiences
There must be efficient ways to bring information together – on platforms
The data collected should reach the right people quickly using reliable connectivity
When stakeholders understand that they are not meeting to clean up data but are working for enhanced insights, experience, and agility, it shows a business outcome-oriented mindset. The organization can then speak in a language that technology teams also understand.
Besides helping a diverse group combine around common goals, such strategies also inspire empathy and reduce confusion to prevent high stakes from stumbling. Everyone is on the same page about what digital transformation needs to achieve and why.
Looking forward to 2023
Technology will keep evolving rapidly. And in times to come, enterprise focus on digital transformation will only intensify. Organizations are beginning to differentiate between surviving and thriving in this era of significant technological disruption. Businesses have understood what digital can do and are ready to move to a reimagined future that lies on the other side of the headwinds.
At Yash Technologies, we help our clients tread the digital transformation journey with visionary boldness and without losing sight of their stakes. We ensure that their business and technology teams are on the same page. If you want to build a continuous ecosystem of enterprise innovation in 2023 and beyond, write to us at  info@yash.com.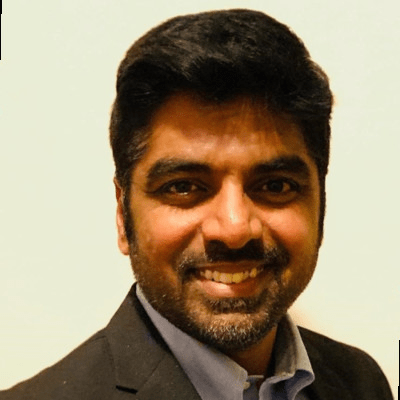 Regional Vice President
Pankaj Kampli has more than 17 years of experience in end-to-end sales and a demonstrated history of working in the IT industry. Manages C-level relationships and has delivered value for multiple global clients in Manufacturing, Lifesciences, Healthcare/Medical Devices, and Energy & Utilities. Pankaj is a thought leader in various areas, including digital transformation, modernization, IOT, automation, inventory distribution, revenue management and product management.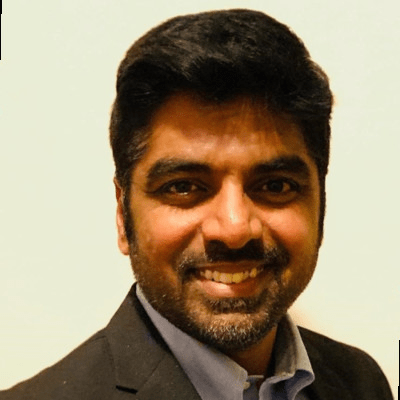 Regional Vice President