Digital transformation
Minneapolis, MN – Where There's Enough Sun for Digital Transformation!
Publish Date: March 3, 2023
Minneapolis and Saint Paul, popularly referred to as The Twin Cities, host 16 Fortune 500 companies (McKinsey & Company) across finance, food, healthcare, etc.
Rich with talented resources, world-class infrastructure, and an amazing quality of life, Minneapolis offers a perpetually conducive and spring-like environment for businesses.
Inc. ranks Minneapolis at the 21st rank within the US's list of strong cities for startups.
Minneapolis's business landscape is generous enough to provide enough opportunities and scope for digital transformation. Here's a quick overview of Minneapolis's and Minnesota's digital transformation environment.
Minneapolis Airport Undergoes Heavy Digital Transformation
Minneapolis-St. Paul airport has undergone significant digital transformation. It has been about redefining passenger experiences at one of the US's prominent international airports. The airport has added four new DVLED displays to its digital display network as part of its multi-year airport renovation to enhance and digitize the air travel experience.
Additionally, earlier this year, the airport added a personalized digital signage controller that enables the airport's authorized end users to create automated daily content schedules and deploy new graphics instantly via a single click. This change also refers to improved travel service. For the latter, the digital signage network syncs real-time data to present updated information, like new arrival times, without manual intervention.
Minnesota's USD 12.5 Mn Program to Boost Automated Labor
Minnesota has proved that it is ahead of the curve in digital transformation. The state has launched a USD 12.5 Mn program to boost automated labor. With a historically low unemployment rate, Minnesota has announced a new loan program to help businesses adopt automation technologies.
Minnesota continues to struggle with labor scarcity. But this USD 12.5 Mn loan program will help companies adopt automation technologies. The program aims to provide loans of up to USD 500,000 to manufacturing, distribution, warehousing businesses, and technology for companies with 500 or fewer employees. Companies can use the money to buy software, machinery, etc., and increase their productivity via automation.
This unique loan program will enable more and more companies to adopt automation, increase productivity and enhance product quality. Additionally, it will prove an opportunity to save costs in the long run and help expedite the digital transformation journey of companies from various business domains.
Minnesota-Based Startup Develops the World's First AI-Generated Online Course
Minnesota creates news yet again. This time, it is with a breakthrough innovation developed by a startup to which the state is home. According to the startup, the course is the world's first online AI-generated course. While it is undoubtedly a buzz-creating innovation, it will further help increase the state's digital transformation score, enabling corporates and educational institutions in the state to expedite the learning and development pace.
YASH Technologies – A Company Geared to Broaden the Digital Transformation Horizon!
Are you a company operating in Minneapolis- St Paul or any other city across Minnesota? While the federal government continues to promote digital transformation via multiple initiatives, YASH Technologies can support you across various realms, including digital transformation consulting, strategies, and execution. Our support includes a broad range of areas, including cloud computing, AI, SAP, IoT, ML, etc.
Our CoEs and thousands of technology specialists operating across the US and other parts of the world are geared to help you make a difference in your business ecosystem.
Click here to connect with us and stay at the vanguard of every digital transformation wave with YASH Technologies.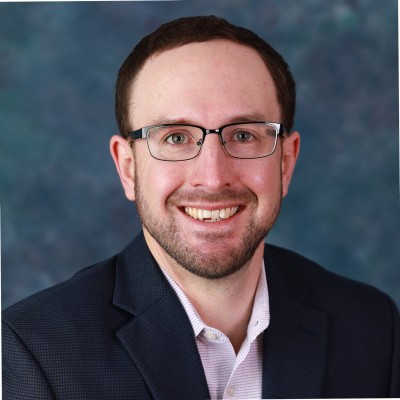 Regional Vice President, Minnesota