SAP
The Role of SAP in enabling sustainability in European Businesses
Publish Date: May 24, 2023
Sustainability was listed among the highest CEO priorities in 2022. Nearly 80% of global CEOs trust that their sustainability investments are vital to steer business growth in the next five years. Enterprises across the globe are already accelerating their carbon-neutrality and net-zero timelines – with ~40% of Fortune 500 companies having fast-tracked net-zero timelines to 2040 and ~55% of companies having augmented their carbon-neutral timelines to 2030.
It has become an increasingly important issue, particularly for European businesses in recent years. One of the main drivers for sustainability in European companies is the European Union's commitment to sustainable development, reflected in various policies and initiatives to promote sustainable business practices. The EU's Sustainable Development Strategy provides a framework for promoting sustainable growth, while the European Green Deal sets an ambitious agenda for achieving climate neutrality by 2050.
In response to these policies, many European businesses are implementing sustainability strategies that focus on reducing carbon emissions, promoting renewable energy, and implementing circular economy principles. Some companies promote sustainable supply chains, ethical business practices, and social responsibility.
With the urgent need to reduce carbon footprints and create more sustainable business models, SAP has emerged as a strategic enabler of sustainability in European businesses. SAP solutions have helped organizations identify areas to reduce their environmental impact while providing the tools to develop new, more sustainable business models.
Through powerful strategic transformation partnerships, SAP offers a prolific suite of tools and services—across finance, supply chain, and manufacturing processes— that are expertly navigated, not only to help organizations stay on top of their net-zero goal and enhance sustainability reporting but also drive business success by strengthening their digital core, and position in the European market.
Here are some ways in which SAP enables sustainability:
Environmental sustainability: Reduction of carbon footprint, conservation of natural resources, and management of waste and emissions; SAP solutions help track and analyze energy usage, water consumption, and greenhouse gas emissions and identify areas where businesses can reduce their environmental impact.
Social sustainability: Promoting social sustainability by supporting fair labor practices, ensuring ethical sourcing, and protecting human rights. For example, SAP's solutions can track the origin of raw materials used in manufacturing processes, ensuring they are sourced from suppliers meeting social and environmental standards.
Sustainable supply chains: Building sustainable supply chains by providing tools for supplier management, risk assessment, and transparency. These tools allow organizations to identify potential environmental and social risks in their supply chains and take steps to mitigate them.
Sustainable finance: Tracking and reporting on environmental, social, and governance (ESG) metrics. They help companies demonstrate their sustainability performance to investors and other stakeholders and access sustainable financing options.
SAP solutions that help organizations measure and improve their environmental, social, and economic impact:
SAP Sustainability Control Tower: With real-time visibility into sustainability performance across the entire supply chain, this solution allows organizations to identify areas for improvement and act to reduce their environmental impact.
SAP Product Footprint Management: This solution enables companies to measure the environmental impact of their products throughout their lifecycle, from raw material extraction to disposal. This information can be leveraged to make more sustainable product design and sourcing decisions.
SAP Environment, Health, and Safety Management: Businesses can manage their environmental, health, and safety risks and compliance requirements through a robust and effective implementation of SAP EHS, which provides tools for monitoring and reporting on environmental performance and automating compliance tasks.
SAP Intelligent Asset Management: Organizations have optimized the use of their physical assets, reducing waste and improving efficiency. It provides real-time data on asset performance and maintenance needs, enabling proactive maintenance and reducing downtime. It has proven particularly useful for asset-intensive manufacturing, energy, and transportation industries. When leveraged in conjunction with the SAP Business Technology Platform, businesses have been known to have achieved a 30% maintenance efficiency boost across facility inspections, maintenance processes, asset availability, wrench time, etc.
SAP S/4HANA for Product Compliance: The product compliance module in SAP S/4HANA offers features such as compliance analysis, complaince reporting, and documentation management. With this module, businesses can automate checking their products against the relevant regulations and standards, reducing the risk of non-compliance and associated penalties.
SAP Ariba Supplier Risk: With SAP Ariba Supplier Risk, organizations can evaluate suppliers based on several criteria related to sustainability, such as carbon emissions, resource conservation, labor practices, and human rights. The tool also provides visibility into supplier performance over time, allowing organizations to monitor improvements in sustainability practices.
In addition to assessing supplier risk for sustainability, the solution helps organizations identify and mitigate other types of risk, such as financial and operational risks. This can help organizations ensure that their suppliers operate responsibly and sustainably while reducing the risk of supply chain disruptions and other business impacts.
YASH, a global SAP partner and digital transformation and environmental steward, is helping European organizations become more sustainable by leveraging its technology and expertise. Its comprehensive suite of Cloud-based SAP offerings covers everything from environmental health and safety to product footprint management & sustainability control tower, enabling companies to minimize their carbon footprint & report on their progress.
Ref:
https://www.craveinfotech.com/blogs/top-benefits-of-intelligent-asset-management-iam-with-sap-btp/
https://www.sap.com/india/sustainability.html
https://blogs.sap.com/2023/02/09/sap-in-sustainability-the-buzz-thats-redefining-business-models/
https://newsroom.ibm.com/2022-05-10-IBM-Study-CEOs-Feel-Pressure-to-Act-on-Sustainability-and-See-Business-Benefits,-Yet-Hindered-by-Challenges
https://www.nasscom.in/knowledge-center/publications/sustainability-opportunity-tech-services-and-solutions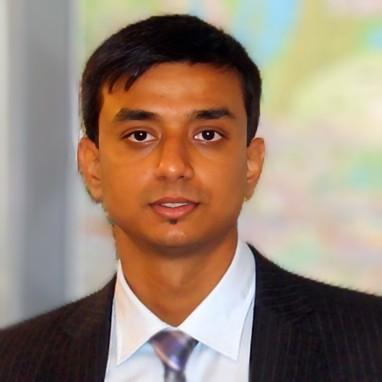 Regional Sales Head