SAP
How SAP is Driving Digital Transformation Across Manufacturing in Europe
Publish Date: September 26, 2023
The manufacturing industry is a significant cornerstone of the European economy, covering over 2 million enterprises that collectively support 33 million jobs. As a Eurostat report suggests, industrial production within the European Union (EU) surged 8% 2021 compared to the preceding year, maintaining its upward trajectory with a further 5% expansion in 2022. This growth can be attributed to crucial sectors within manufacturing, namely food products, chemicals, fabricated metal products, machinery and equipment, and motor vehicles.
Despite promising growth prospects, manufacturing enterprises need to improve as they attempt to boost productivity and optimize product quality to match evolving customer expectations. Additionally, the dynamic compliance regulation landscape and the imperative of integrating sustainability measures are compelling several European manufacturers to reevaluate and restructure their operational processes.
Enterprises prioritizing their Industry 4.0 framework can effectively tackle these hurdles, leading to quantifiable business achievements with enhanced productivity and increasing the physical domain of design, production, and supply chain with enterprise processes and IT systems. It also helps collate data through IoT networks between machines, vehicles, and people in near real-time. When this data is processed leveraging artificial intelligence (AI), it provides relevant insights to a company's engineering, factory floor, logistics, sales, and service units to improve the bottom line.
SAP's Suite of Industry 4.0 Solutions for Manufacturing Enterprises
SAP offers a comprehensive range of digitalization solutions tailored for global corporations that combines the potential of intelligent manufacturing in factory settings with end-to-end business process execution across the supply chain. Leading European companies already using SAP systems in the manufacturing and logistics segment include BMW, Audi AG, Airbus, and DHL.
SAP's Industry 4.0 solutions integrate best practices in design, manufacturing, and delivery while connecting an entire company and turning IoT data into actionable insights for growth. They provide bespoke cloud services for collaboration, connected products, engineering, formulation, and visualization. These solutions include:
SAP Enterprise Product Development: This solution enables users to adeptly navigate the complexities of product variations and drive efficiency in design and development, leveraging rich business data. It also helps to increase transparency and mitigate risks by engaging with suitable vendors. Organizations can build connected products supported by IoT engineering models and perform what-if simulations to improve service processes. Leveraging the solution, ZF Friedrichshafen unified all its ERP systems into a centralized environment for global demand planning.
SAP Digital Manufacturing Cloud: By seamlessly integrating Manufacturing Execution System (MES) capabilities with advanced analytics, the SAP Digital Manufacturing Cloud simplifies the process of defining S88 and S95 production models, mapping control systems, and harnessing self-service reports that provide real-time insights into ongoing operations. This solution empowers users to gather data from diverse manufacturing systems, enabling them to build key performance indicators (KPIs) tailored to their existing enterprise operational setup.
SAP Asset Strategy and Performance Management: The solution optimizes asset performance and plant maintenance practices with modules for asset information management and risk assessment. Manufacturers can identify potential failures, including their causes and effects. They can also recommend actions to eliminate or minimize possible failures from occurring. A noteworthy instance is SBB AG, which leveraged Asset Strategy and Performance Management to enhance its asset maintenance and planning to provide rail passengers with better ride quality.
SAP Environmental Health and Safety: For enterprises dedicated to enhancing their environmental, health, and safety (EHS) management, the SAP Environmental Health and Safety solution offers a multifaceted array of capabilities. It helps streamline incident management, health and safety protocols, compliance initiatives, emissions tracking, and chemical and waste management. By utilizing this solution, organizations can achieve real-time situational awareness across the enterprise, averting non-compliance risks, fostering a sustainability culture, and facilitating optimized decision-making.
The business backbone of these solutions is SAP S/4HANA (integrated with SAP Business Technology Platform). This synergy is amplified with cloud-based enterprise applications that extend the core with innovative Industry 4.0 scenarios and connectivity to equipment in the factory.
SAP Responsible Design and Production: Driving Value Creation in Europe
SAP Responsible Design and Production is a cloud-based solution to assess Extend Producer Responsibility (EPR), corporate commitments, and plastic taxes. Based on its analysis, optimizing material choices and reducing risks from unforeseen regulatory costs and non-compliance becomes easier. The solution provides the intelligence to monitor, measure, and act, supporting organizations to eliminate waste and recycle materials.
In response to the escalating issue of plastic pollution, the Ellen MacArthur Foundation, the Word Economic Forum, the EU, and government bodies in different countries are implementing stringent reporting mandates. SAP Responsible Design and Production enables companies to handle this obligation and manage their plastic taxes effectively. A noteworthy success story built by the solution comes from Henkel – a German MNC manufacturing chemical and consumer goods. SAP Responsible Design and Production became its tool of choice to offer greener options to customers by reducing their dependency on plastic.
Unlock the Full Potential of Your SAP Solutions with YASH
YASH Technologies is a leading digitalization partner for global companies with SAP-centric landscapes. We specialize in enabling our clients to seamlessly orchestrate their complete factory and logistics operations through meticulously data-driven processes. With a unique mix of SAP applications, cutting-edge technology platforms, and IoT services, YASH empowers its customers to seamlessly upgrade their Industry 4.0 initiatives from purely factory-based tasks to company-wide competitive strategies.
To accelerate and secure your business transformation journey with the customized deployment of SAP packages, write to us at info@yash.com.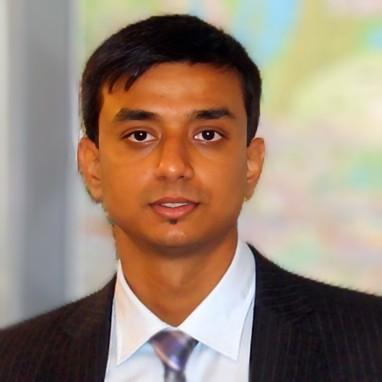 Regional Sales Head