Automation
SAP
POC (Proof of Concept) based Business case for SAP S/4HANA transition planning
Publish Date: September 27, 2019
The digital economy is accelerating quickly and disrupting businesses across the spectrum. Digital transformation in almost all cases challenges the old economy. Established, tried, and tested models undergo evolution to be optimized in the digital age. Staying competitive in this digital age requires agility in innovations, efficiency in operations, and scalable use of technology.
Companies need to ensure that their processes, systems, and strategies are easy to adapt so that they can react constructively to newer digital challenges in a fast-shifting market. While technical necessities are undoubtedly crucial for digital transformation, companies must also build a strong business case to drive tangible value and boost revenues.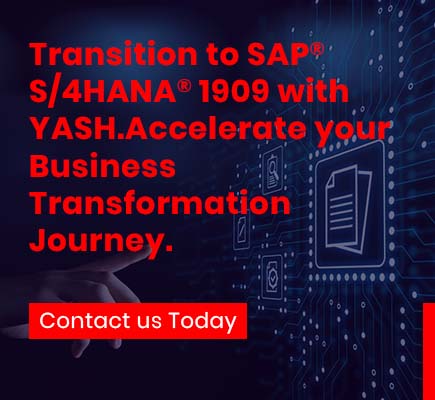 SAP S/4HANA is intelligent ERP (Enterprise Resource Platform) helping companies to manage digital challenges. One of the top reasons for the delay in transitioning from SAP ECC(ERP Central Component) to SAP S/4HANA is lack of a viable business case. As per the study by PAC and Arvato titled "SAP S/4HANA in Germany", ~62% of the respondents stated that a quicker development of business cases would be their focus before the deadline (SAP ECC support will end by 2025) sets on the horizon[1].
But transitioning to SAP S/4HANA does require a considerable investment in time, effort and cost, while at the same time managing business disruptions. Regardless of your starting point with SAP, taking a value-driven approach is best suited not just to secure internal funding and executive sponsorship, but also visualize your business targets/benefits with the use of technology and its offerings.
Building business cases for any technology implementation like S/4HANA should be a top-down approach, where both leadership, IT and operations must be present to identify the company's business value drivers. These drivers must be identified and professionally documented once all stakeholders well understand the vision and the strategy to get there. Quick Enterprise Architecture assessment and Proof of concepts (POC) solutions are intended to offer a competitive advantage to convince various stakeholders, and that will help business visualize benefits and identify risks before starting significant investments in S/4HANA transition projects.
Being a certified SAP partner across mid-size and large enterprises across the world and across domains, YASH offers Enterprise Architecture Assessment and Proof of Concepts (POC) services using SAP & YASH tools as a starting point in your S/4HANA journey. These POCs allows you to showcase how your organization can benefit from new approaches to analyze and consume business data using S/4HANA.
In the upcoming blogs, we will discuss how to identify S/4HANA value drivers specific to your company, why you need to begin S/4HANA transition planning early, how YASH can help in your S/4HANA transition planning, tips to develop a business case. We shall also discuss S/4HANA deployment approaches and deep dive into the pros and cons of several SAP functionalities against your current ERP.
Referance- SAP HANA in Germany – Report
Transition to SAP® S/4HANA® 1909 with YASH and accelerate your business transformation journey. _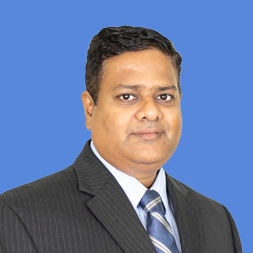 Enterprise Architect YASH America Inc.