SAP
SuccessFactors
Know How to Easily Navigate to the New Learning Administration UI in the SAP H1 2020 Release
Publish Date: July 21, 2020
The SAP H1 2020 Release has the much-awaited New Learning Administration UI, an incredible evolution from its legacy UI. However, navigating to the new UI is tiresome. A user either has to navigate to the legacy LMS Administration UI and then go to the new version or find the new UI under the 'Info' tile on the SuccessFactors home page.
This navigation can be made easier and quicker by creating a custom tab using a custom navigation configuration. This way the updated UI will be accessible without difficulty, through the click of a button.
Here's a comprehensive, step-wise guide for the custom navigation configuration to make the 'New Learning Administration' tab appear under the 'Home' drop-down menu. Written by YASH Technologies' SAP expert, the blog will make your work processes easier and admin task hassle-free.
YASH Technologies is known across the globe for its digital transformation and information technology services, trusted by top companies from diverse significant fields. If you want to get future-ready, with tech-backed solutions, equipping your organization for success, get in touch with us today!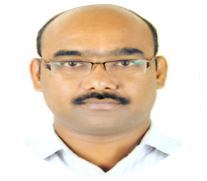 Pre-sales & Delivery – SAP HCM/ SuccessFactors