SAP Analytics Cloud, a solution that stands at the intersection of BI, Planning, and Predictive analytics, offers enterprise-wide access to analytics delivered through the cloud platform. The holistic SaaS platform drives reporting, forecasting, and predicting capabilities as a standalone solution.
SAP Analytics Cloud improves decision making within an enterprise and improves performance metrics across departments. This highly flexible platform can be interface/integration with other applications to eliminate the hassles of switching between applications and also help in the seamless flow of information between the applications in the landscape.

What SAP Analytics Cloud Can Do for Manufacturing
While SAP BusinessObjects is a more of a DIY approach cloud solution, SAP Analytics Cloud bridges this gap and is built from the ground up.
Here are five key features manufacturing enterprises can leverage from the comprehensive analytics SaaS SAP Analytics Cloud-
Improve decision making – Empower employees at all levels to use analytics on big and small sets of data to instantly generate insights that facilitate decision making. Disconnected analytic solutions prove to be a setback for manufacturing organizations, a fact that makes SAP Analytics Cloud a default choice.
Unify data – Bid adieu to disparate data sources and solidify a single source of data truth. Manufacturing businesses get slowed down due to data silos and information stored in different places. SAP Cloud Analytics eliminates that hassle as all the data is stored in a single place which can be easily accessed from anywhere.
Improve data accessibility – Integrate Analytics Cloud with existing systems to centralize data and make it more accessible across the enterprise. Design solutions within Analytics Cloud facilitate data visualization and ease the process of data sharing through the platform.
View organized dashboards – Make relevant data available to employees through customizable dashboards that enhance information consumption and make it more user-friendly. Display data in an attractive format to make it more effective and usable.
Distribute data seamlessly – Managing multiple business partners and entities involved in manufacturing was never this easy. Analytics Cloud allows you to share information with colleagues, partners, vendors, and distributors through devices they are comfortable using.

Deploy SAP Analytics Cloud as an on-premise, cloud-based, or hybrid platform and leverage the flexibility of working with a BI platform. Manage BI content at all production stages from one location and deliver content externally via software development kits.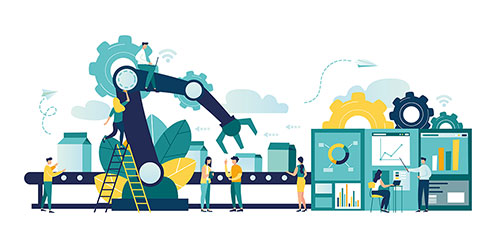 Why Manufacturing Companies Need Business Transformation

Technology is streamlining processes and making organizations more efficient. Do away with legacy systems and welcome tech-rich solutions to-
Leverage data and extract insights,
Create budgets, forecasts, and other scenarios that predict outcomes,
Manage risk, governance, and compliance, and
Drive profit and growth through effective decision making.

Deploying fact-based, educated and informed decision will greatly improve the manufacturing business. Allow employees access to valuable insights that shape strategies for tomorrow.
Planning to implement Smart Manufacturing? Be future-ready with an analytics solution that can handle IoT data.
SAP Analytics Cloud might be your game-changing decision to beat the competition. Level up processes with a digitally transformative solution. Learn more about SAP Analytics Cloud with YASH and gain a deeper understanding of what analytics can do for your business.

Contact us Today for More Information.

Rajesh Challa Sr. SCM Consultant@YASH Technologies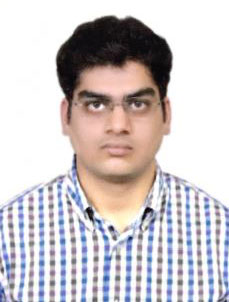 Sr. SCM Consultant@YASH Technologies