Demand-Driven Replenishment (DDR) is a new functionality provided in the S/4 HANA 1709 system. It enables businesses to plan and better manage their supply chains in the event of disruptions of supply chains or fluctuations in customer demand. Reliable material availability is ensured by defining buffers at strategically important points along the supply chain and also by regularly adjusting the buffer limits (Safety stock, Re-order point, Maximum stock level) based on real-time data analytics of the past consumption history. This ability to adapt to disruptions in a supply chain can be achieved through strategic compartmentalization of the material stock buffers in the supply chain thereby becoming less vulnerable to fluctuations in customer demand; thereby, enabling the material planner to manage the material flow by taking necessary steps through adjusting the buffer stock levels.
By designing the compartmentalization of material stocks at strategic points along the supply chain, DDR can help absorb the impact of Bullwhip Effect, which refers to increasing ripple effect in inventory levels across the supply chain in response to fluctuations in customer demand. These swings in customer demand have an exponential impact up a supply chain and can cause excessive inventory costs or losses due to the expiry of products along with all the entire supply chain. Bullwhip effect represents the uncertainty caused by a lack of communication between the various links in the supply chain. The distortion of information prevents companies from correctly predicting demand, resulting in significant costs.
Ideally, the target is to ensure faster response levels to customer demands while maintaining lowest possible inventory levels. With sufficient past consumption data to model customer demands, products or components relevant to Demand-Driven Replenishment can be sufficiently inventoried to meet customer demand, but still stocked in optimized quantities to prevent excessive storage costs or losses.
This functionality is achieved in S/4 HANA 1709 system by classifying the products according to four criteria mentioned below to identify products which can be used as decoupling points,
Classification type 1: Value (ABC, A for high, B for medium, C for low)
Classification type 2: Variability (XYZ, X for low, Y for medium, Z for high)
Classification type 3: BOM Usage (PQR, P for high, Q for medium, R for low)
Classification type 4: Lead Time (EFG, E for short, F for medium, G for long)
Schedule Product Classification (DD) is the first app that will be used to start with Demand-Driven Replenishment.

In Mass Maintenance of Products (DD) app, results of the classification run from the first step can be reviewed. Any changes to the master data records of several products relevant to DDR can be performed simultaneously. MRP type "D1 – Demand-Driven MRP, fixing type 1" is the appropriate data to be maintained for the product to be relevant to DDR. In Schedule Lead Time Classification of Products (DD) app, products are classified based on their Decoupled Lead Time (DLT) for a specified evaluation interval. Classifying your products based on their Decoupled Lead Time (DLT) will help define inputs for their buffer settings. In Schedule Buffer Proposal Calculation app, stock buffer levels are proposed for the products based on their average daily usage, decoupled lead time, buffer profiles and several other factors.
Result proposals from the Schedule Buffer Proposal Calculation app are analyzed in the Manage Buffer Levels app, where the proposed results can be changed or adopted as it is. In the details section, buffer related details of a product such as Buffer Zones, Buffer Levels, Average Daily Usage (ADU), and Decoupled Lead Time (DLT) and classifications.
DDR is one of the important functionality that is delivered as part of S/4 HANA and useful for material planners who can leverage it to ensure that product stock buffer levels are optimized to maintain a minimum inventory while still achieving high response levels to customer demand. The SAP is still working on improving the functionality, and hopefully, we can see an improved functionality in the coming versions of the S/4 HANA system and my future blogs.
Please find below screenshots

Buffer Zones

Buffer Levels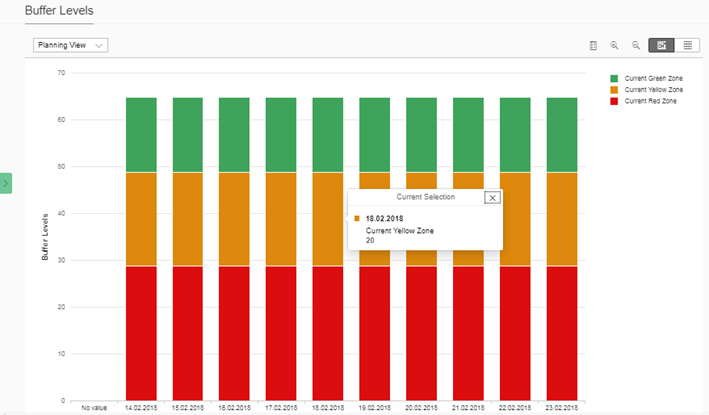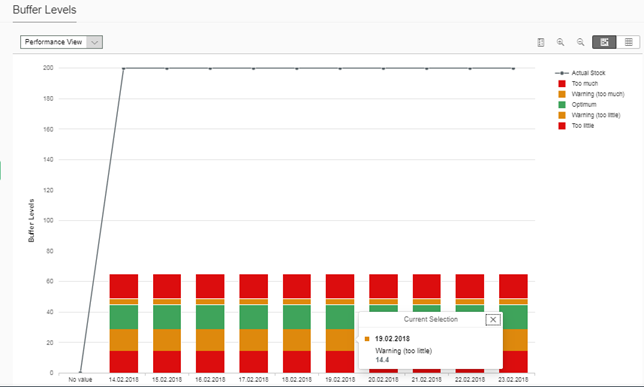 Average Daily Usage (ADU)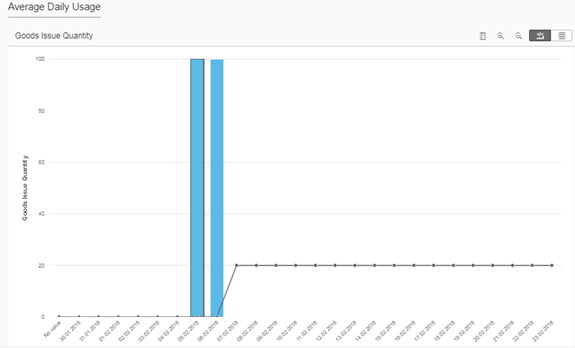 Decoupled Lead Time (DLT)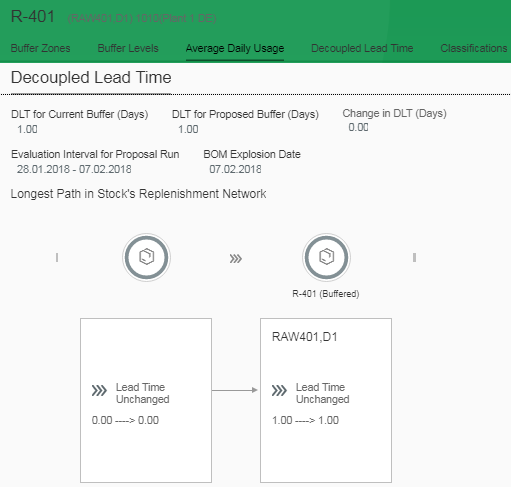 Classifications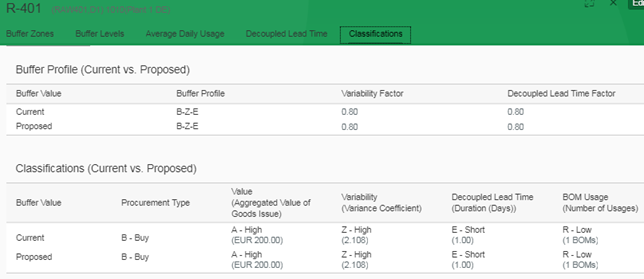 Watch the Webcast 5 Reasons to move to SAP S/4 HANA
Rajesh Challa Sr. SCM Consultant@YASH Technologies
Comments
No Comments
Add Comments