Procurement isn't merely buying goods. Companies these days are increasingly striving to control procurement costs while ensuring optimal inventory levels. The idea is to achieve organizational procurement excellence through reduced costs and efficient administration.
SAP Ariba precisely helps in these critical areas!
What is SAP Ariba Procurement Unit?
The procurement unit is one of the key concepts of SAP Ariba that enables companies to categorize their procurement spend by divisions, business units, and cost centres. The procurement unit, also known as the purchase unit, can make the procurement unit specific to the SAP Ariba solution. The enterprises can also map purchasing units to objects defined in their ERP. For instance, procurement units can represent PeopleSoft business units in an SAP Ariba system configured as a PeopleSoft variant.
Key Features of SAP Ariba Procurement Unit
The availability of purchasing unit features is significantly dependent on your implementation. Nevertheless, here's a list of the features offered.
Approvable documents, also termed approvals, have a purchasing unit assigned to them. It is often the purchasing unit of the person who requests it. So, when someone from a particular purchasing unit puts up a purchase requisition, the purchasing unit field will have the name of the respective purchasing unit.
The system sends approvable only to the purchase unit's relevant approvers
Users have access only to reports and data of their respective purchasing units.
Additionally, the purchase unit filtering feature for contracts enables you to choose the best contract terms during invoicing or requisitioning within a business hierarchy.
The system allows you to import receiving tolerances specific to your purchasing unit.
Apart from the above, for POs, you can purchase unit-specific SAP Ariba Customer Support configure branding.
Why you should use SAP Ariba Procurement Unit?
Some advantages of the SAP Ariba procurement unit include
Clear categorization of procurement expenses to have better visibility into departmental procurement spending and manage costs better
Purchase unit-specific access to data
Purchasing Unit Hierarchy
You can set up hierarchies across various purchasing units. The system enables you to create as many hierarchical levels as possible for purchasing units. There's no limit to creating hierarchy levels. However, you must note that the reporting of hierarchy levels is restricted only to the top five levels.
Derive the Highest Value from SAP Ariba Procurement Unit with YASH
As a global SAP services partner and a value-added implementer of SAB Ariba for decades with vast experience in handling and streamlining various supplier management areas, YASH Technologies understands SAP solutions' potential. We Optimize your use of the SAP Ariba Procurement Unit and provide you with end-to-end technological support.
Our tech-driven experts offer comprehensive assistance in deploying, customizing, and managing SAP Ariba to match your organizational needs and help you derive optimal value from it. Click here to connect with us to enhance procurement administration and management with SAP Ariba.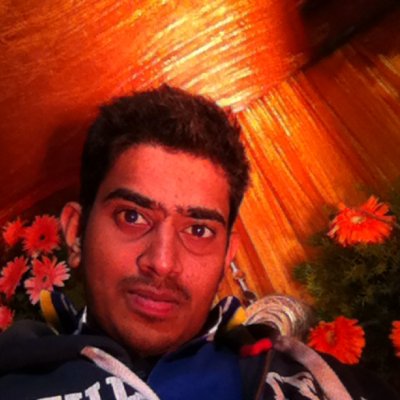 SAP Lead Consultant (Procurement and Ariba)