Sustainability
Minneapolis: Pioneering Sustainability in a Vibrant Cityscape
Publish Date: August 24, 2023
Located in the heart of the United States, Minneapolis has gained worldwide recognition for its dedication to preserving the environment, fostering active citizenship, providing comfortable residential neighborhoods, bustling downtown, and a thriving business community. What sets Minneapolis apart is its strategic location within an extensive transportation network and a comprehensive approach prioritizing sustainability as a crucial element in its urban development.
Minneapolis is more than just a city; it serves as a critical intersection for a network of interstate, state, and county highways. This location has enabled the city to grow and attract a thriving corporate presence. Minneapolis also boasts a sophisticated transit system centered around the first of several planned light rail lines connecting the metropolitan area. The city's interconnectedness fosters economic vitality and establishes Minneapolis as a symbol of accessibility and convenience.
A Holistic Approach
Minneapolis' commitment to progress goes beyond infrastructure. The city has adopted a comprehensive plan that addresses existing needs and envisions a future built on sustainability. A pivotal focus of this plan is the preservation and enhancement of historical and cultural resources. Minneapolis recognizes the fiscal wisdom of adaptive reuse, championing the protection of its heritage while minimizing the ecological impact of new developments.
Navigating Sustainability Challenges
The path to sustainability is laden with challenges, and Minneapolis has confronted these hurdles with foresight and resilience. The comprehensive plan addresses these challenges head-on, demonstrating the city's proactive approach to creating a brighter future.
Growing and Changing Population: As Minneapolis' population diversifies and ages, the city's comprehensive plan remains adaptable, ensuring that the evolving needs of its residents are met.
Evolving Technology: The comprehensive plan acknowledges the significance of technological advancement and provides a framework for leveraging the best available technology to enhance efficiency, even if it doesn't delve into specific details.
Changing Role in the Region: Recognizing its evolving role, Minneapolis emphasizes partnerships and inter-jurisdictional cooperation to navigate regional, state, and national trends.
Security Concerns: Minneapolis addresses security concerns through improved public safety strategies and disaster preparedness, illustrating its commitment to ensuring the safety and well-being of its citizens.
Limited Resources: Despite resource constraints, Minneapolis' comprehensive plan advocates for sustainable funding sources, financial partnerships, and efficient coordination of services, demonstrating a prudent approach to resource management.
Climate Change: The city takes a proactive stance against climate change, investing in greening, energy efficiencies, and public-private partnerships to ensure its growth aligns with environmental responsibility.
Implementation for a Sustainable Future
Minneapolis' journey towards sustainable growth is not confined to lofty aspirations; it's rooted in pragmatic implementation. The comprehensive plan serves as a guidepost, with the city's zoning code and other policy documents translating vision into action. The project safeguards public health, aesthetics, and economic viability while promoting orderly development.
The implementation strategy goes beyond statutory requirements, encompassing departmental business plans, funding programs, and planning tools. Initiatives like the Sustainability Initiative, urban design guidelines, and procedures for preserving cultural heritage are integral to the city's comprehensive approach. Minneapolis' comprehensive plan is not a static document but a living blueprint responding to change. Shifts in state law, local conditions, and emerging needs drive updates. The city's commitment to sustainable urban development is highlighted by its adaptability and desire to stay ahead as a trailblazer. To achieve this goal, a reliable partner with a proven track record, such as YASH Technologies, can provide valuable assistance.
How Does YASH Helps Enterprises in North America Improve EHS Practices?
YASH is dedicated to helping enterprises in North America improve their EHS practices. Our services include business consulting, roll-outs and upgrades, module implementations, application maintenance, EHS data management and migration, and training for business orientation. We offer a suite of SAP sustainability solutions that meet various functions' needs. Our solutions help organizations integrate compliance and safety activities into their processes, improving visibility and sustainability performance. Recently, we successfully implemented dedicated SAP EHSM Incident Management and Environment Management solutions for a leading US-based manufacturer. This helped them easily track their business units and global data, keep a clear record of environmental waste management, and regulate it as required. To know more, connect with us at info@yash.com.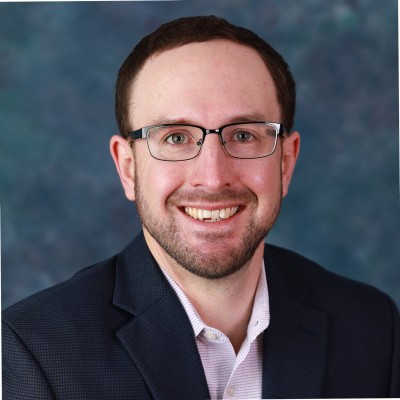 Regional Vice President, Minnesota