SAP
SAP S/4HANA
Best Practices of Migration Phases to S/4HANA
Publish Date: December 13, 2022
Are you looking to migrate your data to SAP S/4HANA?
Easier said than done; migrating to SAP S/4HANA is a complex process. It requires proper structuring, testing, and best practices to do it efficiently, effectively, comprehensively, and securely. Moving to S/4HANA is undoubtedly a transformative move. But often, companies find themselves in a fix when they discover the intricacies involved in the migration process. YASH can help with its five best practices for migration to S4/HANA.
Organizations must implement a successful data migration strategy to accelerate the seamless transition to SAP S/4HANA services. Transferring data into SAP S/4HANA could be complex; a structured, tested, and best-practices-centric data migration methodology is needed.
During the planning stage of migration to SAP S/4HANA, the company should evaluate data in its present framework to determine how to move, use, and manage data. This approach will aid companies in reducing risk, maintaining administrative consistency, and enhancing ROI on their SAP S/4HANA implementation with the help of robust data management.
Remember that navigating each phase of the SAP S/4HANA Data Migration Roadmap is crucial for success. So, let's look at what additional services YASH Technologies offers in the SAP S/4HANA migration journey.
YASH S/4 HANA Migration Services: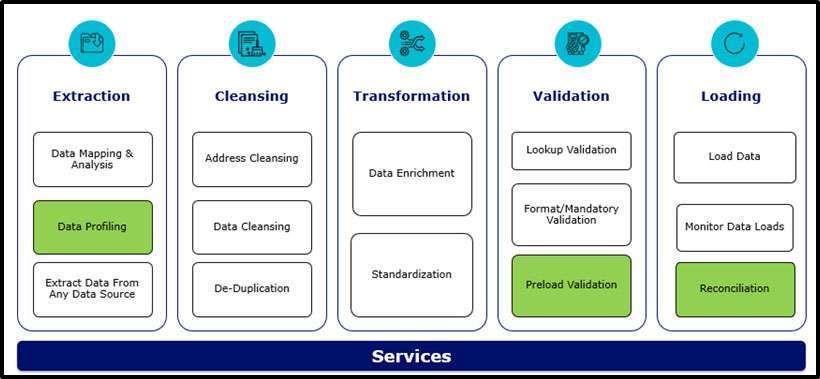 The following are the standard services:
Extraction:
Data extraction is likely the most critical step in the Extract/Translate/Load (ETL) process because it entails deciding which data is most helpful in attaining the overall ETL goal. At YASH Technologies, data extraction for migration to the SAP S/4HANA cloud begins with reading data from multiple heterogeneous sources, including Flat files, Excel, XML, and Databases (Oracle, DB2, S4Hana, SQL Server), etc. We assist organizations in tapping into business insights faster and making better decisions by rapidly extracting raw data from critical sources.
Cleansing:
Data cleansing converts source non-unique data format into target unique data format, identifying irrelevant data and correcting incomplete, duplicated data. Data verification is an essential step in the data cleansing process that ensures that the data is accessible, comprehensive, and in the proper format. Once the migration has started, our experts continue to verify the data to optimize it before migration. Since data cleansing adds or changes values, data impact analysis guarantees that these modifications do not affect other source and target systems elements. It also examines the impact of data purification on other systems that now utilize the data and those that may use it after the move finishes. It is crucial to explore these areas to ensure that we can identify potential errors beforehand.
Transformation:
The transformation entails running several functions and applying rules to the extracted data to turn it into a standardized format that meets the target database's schema requirements. The data extracted and the business requirements determine the manipulation necessary for transformation. Quality data sources will not necessitate numerous modifications; however other datasets may do so. YASH Technologies uses best-practices-centric transformation techniques to fulfill technical and business criteria for your target database.
Validation:
Data validation aims to ensure that the data was loaded correctly and to the extent required to meet business requirements. At YASH Technologies, we understand that business users' data should be usable and accurately represented as intended. Our experts take the time to read through the data and look for inconsistencies to understand if the latter is harmful to the business or can be explained to the degree that it retains the same meaning as the legacy system. We help format lookup values and mandatory checks during the validation process, and only when business users approve the data do we proceed with data loads to the targets.
Loading:
Data Loading is the process of loading the data to the target system after ratification and approval from the business.
Let's talk about some additional migration services from YASH Technologies:
Profiling:
Profiling is a part of the roadmap extraction service used for source data analysis. YASH experts identify data quality in terms of uniqueness and data redundancy. YASH Technologies understands that the data profiling activity is critical for the data migration process as it ensures a seamless, error-free migration, smooth operations, and customer service post-cutover.

Preload Validation:
This process is a part of our validation service in the roadmap deployed for business validation. After ratification and business approval, it generates a preload verification file submitted to the business to compare source and target data before being loaded into the target system.

Reconciliation:
Once we import data into the Target system, it generates a reconciliation file sent to the business to compare the source and target data. After business approval and ratification, we must identify the missing data and import it into Target.

Reference Architecture:
SDS Architecture: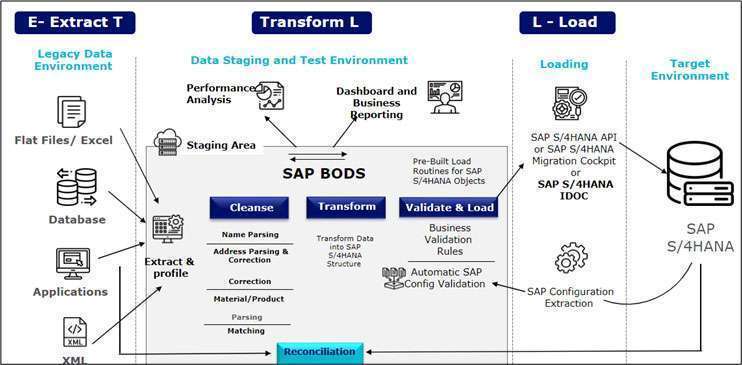 SDI Architecture: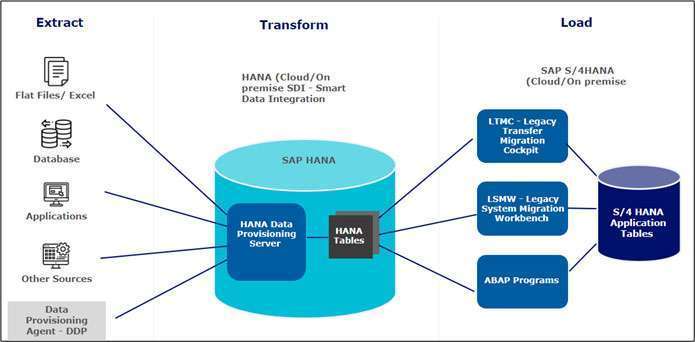 Migration is a complicated procedure that can be simple or extremely difficult, depending on how well you plan. The most effective approach to a smooth migration with SAP S/4 HANA includes proper strategic planning unique to your business.
For a hassle-free and successful Strategic plan, reach out to YASH Technologies as your Strategic Partner. We have a proven track record in building innovative frameworks and solutions focused on SAP business solutions, including S/4HANA, HANA Cloud, and Business Analytics. Harnessing in-depth data migration and governance expertise, YASH Centres of Excellence worldwide will create customized journey maps based on your unique business needs for a successful SAP S/4HANA services transformation.
Migrate to S/4HANA Seamlessly and Successfully with YASH!
S/4HANA can bring tremendous value to your organization. But you need an efficient migration partner to help you cut through its complexities and challenges. Consider partnering with YASH Technologies!
As one of the largest SAP Global System Integrators, our HANA CoE places consultative engagement and delivery at the center.
Our team comprises a rich thought leadership that includes several SAP SMEs who work as consultants and technical experts who drive S/4HANA migration successfully. Our well-defined migration approach incorporates S/4HANA best practices to help you and make your strategic migration fruitful. Click here to learn more about S/4HANA solutions.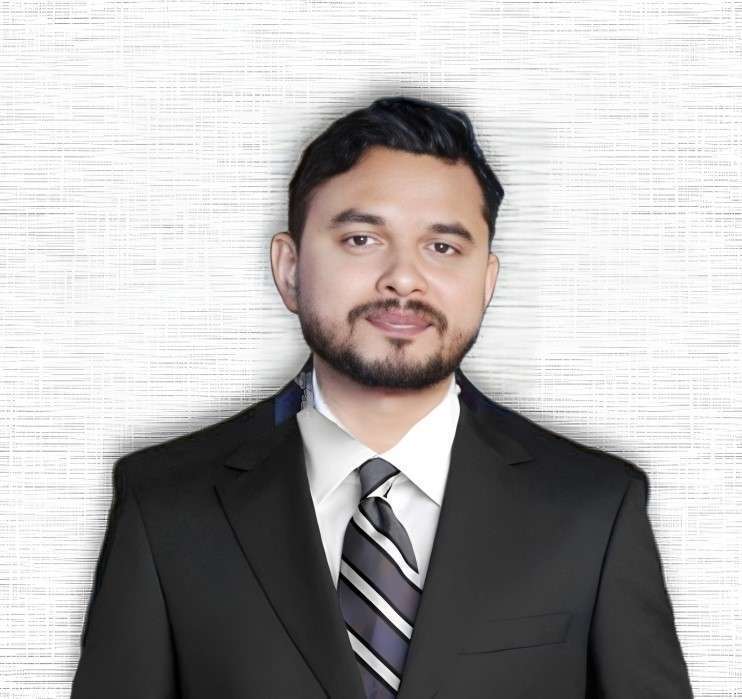 Sr. SAP Consultant