Introduced in 2015 as SAP's strategic digital core solution for an Intelligent Enterprise, SAP S/4HANA was quite a massive shift from its very successful SAP Business Suite. The move was towards a new future, a solution that took a mobile-first, cloud-first, and intelligent technologies path to leverage SAP's comprehensive ERP solution. Not just the capabilities and deployment options, even the number of S/4HANA customers have also increased significantly.
This blog will give you insights into the customer expectations from the SAP S/4HANA support partner and how businesses benefit from their S/4HANA support partners.
As customers embark on their SAP S/4HANA Journey, they make decisions at multiple levels regarding greenfield vs. brownfield implementation, System conversion vs. On-Premises vs. Cloud implementation. Each of these decisions has implications on the subsequent support requirements, and hence choosing the suitable model for support becomes even more vital.
Highlighting below are some of the key expectations in the Application maintenance and support that we have gathered in our SAP S/4HANA journey with our customers:
Domain/engineering-led support expertise

To enable implementation gap fills
Deep knowledge in SAP S/4HANA functional and technical modules
Constant alignment to Industry and LOB packages
Ability to use SAP tools and accelerators

Innovation focused – making full use of the SAP S/4HANA Capabilities

Fiori based apps
Intelligent RPA
Leverage AI/ML-based capabilities
Use of SAP / Industry suggested best practices

Personalized support services

Framework based support model

Development and support services
Agile and DevOps centricity

Release Management strategy
Flexibility

Ultra-responsive support

Reduced time to market
System response fine-tuning
Proactive issue resolution

Ability to provide strategic services

Cloud advisory
Industry best practices
Security advisory
License advisory
Functional and Technical roadmap advisory

Support Experience

End-User enablement
Fiori app rollouts

Reduced spend

Reduced spend on both Business and IT operations

Using real-time data insights
ITIL Processes

Knowledge Management
Creating an intelligent enterprise and transforming ERP software into systems of innovation is therefore not a simple task. Your partner should not only have comprehensive and deep domain expertise and experience across industries and deep solution knowledge about the S/4HANA, but they must also be a certified and highly dedicated application engineering team. While implementation is not the primary selection criteria, poor quality implementations cost a lot in the longer run – from ongoing expenses, poor adoption, and unrealized innovations.
In the case of one of the world's largest manufacturers and retailers of agro-commodities and processed food products, based in the MENA region, the YASH AMS team demonstrated its proficiency by aligning a resilient S/4HANA solution that retained its functional and pricing competitiveness & scaled the same as per the client's requirements. A team of 15 full-time resources was vital to a deep and collaborative partnership. It also involved bridging the COVID-19 challenges and even conducting 100% engagement from offshore (read the case study).
Experience, therefore, matters when it comes to creating the blueprint of S/4HANA roadmap. Not only do you need a partner with recognized expertise, but also the right partner for continues success with S/4HANA on the cloud.
To learn more visit YASH's Application Management Services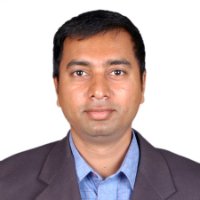 Program Manager