SAP
Comprehensive overview of SuccessFactors LMS Training Planner
Publish Date: August 18, 2017
Overview
One of the not so commonly used but a compelling feature of SuccessFactors Learning Management system (LMS) is the training planner. In our last deployment at a client site, the client was looking at options to forecast and manage training costs and have the ability for the training planners to distribute training budget across different departments/organizations. We deployed SuccessFactors training planner for the client.
Capabilities
SuccessFactors training planner at a high level provides the following capabilities
Allow organizations to define training period for which they want to manage training budgets. For example 2017 for a time frame of (01/01/2017 to 12/31/2017) or it could also be 2017 Q1 (Period of 01/01/2017 to 03/31/2017)
Allows organizations to assign budgets to organization units.
Allow training manager to distribute budget across different organization units
Allows to maintain currency conversion so that the planning can be performed in manager currency
Allows planning of training needs for different departments
Allows training manager to have visibility to organizational projected training costs Vs available budgets
Allows employees to request internal and external training requests
Allows managers to raise group(bulk) department request for training
Can be integrated to Government reporting (2483 programs)
Roles involved in Training Planner
The key players involved in "Training Planner" are:
Employee

Can raise a training request
Has visibility into the training request status

Supervisor

Can approve and send training request review to the training planner
Can reject a training request of an employee
Can raise a bulk organizational request
Can also be assigned the additional role of training manager
Can assign training manager approved training

Training Manager

Distribute budget
Visibility into project training costs vs. available budget
Approve both internal and external training request
The below options are available to perform the actions mentioned above for each role
Training Manager

My Requests
My Team's Training Requests
My Organization Requests

Supervisor

My Requests
My Team's Training Requests

Employee
Detailed overview training planner Process Flow:


Detailed overview Training Planner Process flow:
Initial Process:


Approval Steps
Step 4 – Role: Supervisor
Has a summary view into total training requests, training request costs and hours
Can reject or defer courses to future
Supervisor approve and send for final review by training manager
Supervisor can add bulk request from Catalog or outside

Step 5 – Role: Training Manager
Receives notification of the request sent for approval by the training manager
Training Manager reviews the training request cost Vs allocated/available budget and can approve or reject the training request
Training manager can approve bulk request
Once the review is complete, the training manager set the flag "Review completed' for a particular organizational unit.

Step 6 – Role: Supervisor
If it is an internal training, supervisor can assign training to the employee

if it is an external training,the supervisor needs to provide the final approval
Employee View
Step 7: Role: Employee
Employee can see the status of the training request
Internal training if approved, get a notification, and the item is also assigned
If the Internal training is rejected the employee receives a notification
If the training is external, then the employee sees the approval and can go ahead with the external training

Conclusion
Training planner is a very comprehensive and robust tool that provides the organizations the ability to manage training budgets. IT involves all key players for training and ensures visibility and comprehensive planning capabilities. In the next part, we will go over the configuration, notifications, and reporting aspect of the Training planner.
Visit Our SAP SuccessFactors HCM suite to transform your HR functions!
Nagesh: Senior Consultant – SuccessFactors @YASH Technologies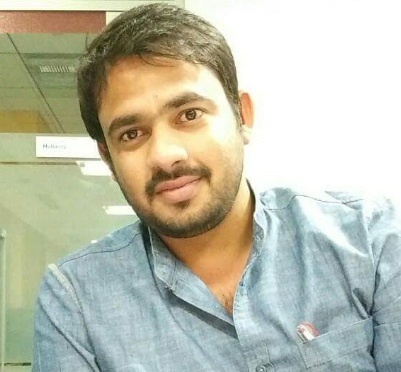 SAP SuccessFactors Lead Consultant

Lead Consultant SAP-HCM, YASH Technologies Inc.