Healthcare
SAP
Resolving Key Healthcare HR Issues with SAP SuccessFactors
Publish Date: March 1, 2019
Human Resources is at a pivotal point in today's digital economy. This is an era where traditional methods of attracting, hiring, and retaining employees with the right skills and competencies are no longer viable. One key challenge that healthcare HR professionals are currently facing revolves around staffing. Healthcare organizations are under more pressure as they have to recruit and maintain a productive, efficient workforce while competing with every other healthcare organization for too-scarce talent. With the rising trend towards performance-based career models in the healthcare industry, many HR departments are struggling to recruit and retain high performing workers due to increased demand for them.
As demands on healthcare leaders grow, HR departments need to leverage technology to provide processes and insights that will play an increasingly significant role in implementing effective initiatives to meet the business priorities of the healthcare industry. Technology can support HR managers in overcoming challenges related to staffing, regulations, reporting, and talent management, but is not an answer to poor human capital strategy or poor strategic workforce planning. If healthcare HR develops the right strategy and has the right technology to support, it will be a smoother ride forward.
SuccessFactors helps ensures that healthcare organizations benefit from increased patient and physician satisfaction scores, reduced turnover, efficient recruiting and better compliance.SuccessFactors caters to and provides a  solution to unique healthcare challenges :
Standardized human resources management processes and workflows
Improved training and skills compliance through a sophisticated learning management system (LMS)
Solidified foundations for global talent management and workforce planning strategy
Improved workforce analytics, which enables improved workforce optimization.
Improved workforce productivity, with insights into how pay impacts performance and how performance impacts the bottom line.
Employee performance and goals
It is very critical for HR managers in the healthcare industry to go over employee actions /behavior and map out future goals and expectations concerning their performance. When written effectively, employee performance evaluations are very helpful to the productivity of a healthcare organization. With an employee performance evaluation, a manager has the tools at-hand to measure individual performance throughout his or her team, identify top performers for further development and establish a pay-for-performance compensation plan. SuccessFactors Performance & Goals solution easily measures and tracks progress giving a stronger understanding of individual and group performances, including gaps in communication. The performance and goals can be linked to the patient's satisfaction surveys and feedback. This helps healthcare organizations align communication and expectations and more resourcefully ascertain and target areas for improvement.
They provide the tools to gather information and communicate company goals to all employees. They also provide a structure for a pay-for-performance system that rewards employees for successfully achieving those goals. These evaluations are tools that can make everyone more productive and engaged in their jobs, making the organization progress efficiently.
Recruitment Management
Talent acquisition is one of the most critical processes in healthcare HR and hiring the right people has a considerable impact on performance. The Recruitment Managers have the major challenge with getting the talented clinicians onboard and SAP SuccessFactors – Recruiting helps source, engage, hire and manage right people in the organization. With SAP SuccessFactors – Recruiting, HR can attract and engage top talent, select and hire the best candidates as per their requirement, and measure business results.
With SAP SuccessFactors healthcare HR can
Get the right candidate with the right skills at the correct time.
Evaluate the candidate and speed-up the hiring process.
Fasten new hire onboarding and allows access to resources in employee social network.
Increase return on the recruiting spend.
Enhance employee engagement.
A clear view of the entire workforce leading to effective decision making and redefined business strategies.
Learning Management
Healthcare organizations need to constantly upgrade their employee's skills based on advancements in the health sector. Be it the latest treatments, advancements in technology, patient satisfaction modules, etc., there is a need for constant learning and upgradation in the organization.
HR should also track employee growth by assessing competencies and training completions. Administring learning and development is mammoth and time consuming task involving assigning appropriate training to targeted groups, building training content, record, assess and report training completions. This either results in a large admin team or a smaller over-worked team, which again is a challenge to bring together such a team and upgrade the skills of the team also. SuccessFactors Learning management module addresses all concerns regarding learning and employee skill development. SAP Success Factors Learning helps learning professionals improve employees' skills, develop leaders, reduce compliance risk, and better enable external audiences.
SuccessFactors LMS can handle training schedules, recording learning events, customize learning modules, reassign training programmes, quick upload, and storage of learning content, validate content, generate and design custom reports, track training, and exam completions, report on employee learning plan, learning history or training status, etc. There are various statutory requirements for the Physicians to participate in training programmes periodically and herein again LMS proves to be an effective tool to manage the Training records.
With the employee growth, new challenges and requirements await every healthcare organization. SAP SuccessFactors is a comprehensive, cloud-based solutions suite that can exploit HR management potential to the fullest by simplifying personnel processes. It provides comprehensive core process functions with solutions for recruiting, applicant management, onboarding, learning management system (LMS), talent management, succession planning, as well as tools for social and commercial collaboration. With SuccessFactors, HR managers can map employee strategies, measure results, and communicate the impact on the organization.
Talk to our experts on how Success Factors can stabilize your healthcare organization!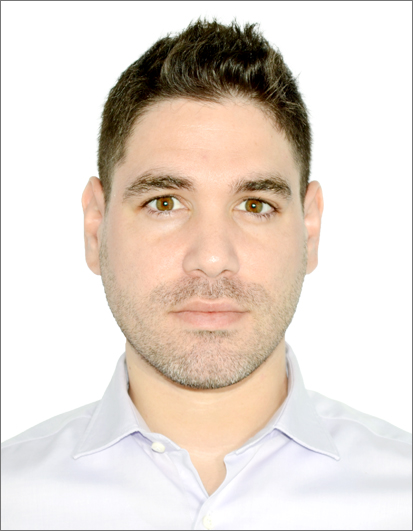 Healthcare Competence Manager, Soltius