Optimizing RISE with SAP on AWS with YASH!
Publish Date: February 9, 2023
According to McKinsey, the estimated value of business improvements offered by cloud adoption across industries range between $700 million and $1.2 billion in annual profits by 2030.
More and more organizations are shifting their SAP development efforts to the AWS cloud for unprecedented flexibility, allowing businesses to deliver new functionality faster while reducing costs. SAP's comprehensive approach integrates technology and business processes to provide substantial value to its users. As AWS's partner, SAP enables users to leverage the former's AI and ML capabilities.
Why is AWS an excellent option for customers leveraging RISE with SAP? The RISE with SAP on AWS approach is all about supporting the business in real-time while simultaneously moving them towards becoming digital and agile.
Let's look at some business benefits of RISE with SAP on AWS and how YASH can help optimize your proposition with its unparalleled capabilities.
Why RISE with SAP on AWS?
RISE with SAP is a single-tenant, SAP-managed S/4HANA solution that includes SAP Business Technology Platform (BTP) and other SAP software in a single contract. The proposition involves a standard production SLA of 99.7% and 99.5% non-PROD on the core RISE with SAP offering and a 99.9% SLA with a price uplift. SAP also reports that RISE with SAP can result in a 20% reduction in TCO over five years compared to SAP S/4HANA on-premises deployments.
RISE with SAP on AWS is a much more beneficial choice than SAP on AWS. Let's look at ways to make it a profitable investment in the long run.
Fully-Managed Path to SAP S/4HANA
RISE with SAP on AWS offers its clients a fully-managed path SAP S/4HANA by integrating SAP solution and the AWS cloud. Additionally, RISE with SAP enables users to transform the existing ECC ERP systems to S/4HANA on AWS. Or, users can seamlessly implement a new greenfield S/4HANA landscape on AWS. Besides, enterprises can extend their SAP ERP and innovate via the SAP BTP.
This is an incredible way of modernizing your existing SAP system. Migration with this approach enables you to move your SAP landscape to the cloud by making changes to the application or database layers, thus accelerating your journey to the cloud.
RISE with SAP on AWS allows you to leverage this approach. Once you begin running on the cloud, you can consolidate your SAP landscape and size your resources to reduce costs and eliminate complexities. You can perform various activities like optimizing your existing SAP investments or upgrading to S/4HANA.
Integrating Emerging Technologies
On moving your SAP systems to the cloud and optimizing infrastructure, you can adopt advanced cloud services to begin modernizing your core business systems. You can integrate emerging technologies into your SAP landscape on-premises and foster a considerable cost, risk, and complexity reduction.
With over 200 offerings, AWS simplifies these tasks.
Scalable large instances for S/4HANA
AWS has been SAP partner since 2008 to help develop purpose-driven infrastructure to meet the needs of the most demanding SAP workloads. Accordingly, AWS launched Amazon EC2 X1 instances in 2016, the first cloud-native instances certified to support SAP S/4HANA and High Memory instances in 2019. Amazon EC2 High Memory instances enable you to run SAP S/4HANA (OLTP) with a memory of up to 48TB.
Business Continuity with zero RPO
A business continuity plan (BCP) is crucial for any company to mitigate potential threats and minimize the impact of disruptions. AWS Regions and Availability Zones are strategically dispersed and engineered for isolation, providing low-latency network connectivity and ensuring business continuity.
RISE with SAP on AWS offers businesses with a zero Recovery Point Objective, leveraging the unique design of AWS regions and Availability Zones, ensuring business continuity with zero RPO and protecting against loss of revenue and higher costs due to threats and disruptions.
Discover the True Potential and Returns of RISE with SAP on AWS with YASH!
Are you looking to make the most from RISE with SAP on AWS? We are here to help. As one of the most prominent global SAP partners, we can help optimize RISE with SAP by making the individual elements available from a single source.
Our core RISE with SAP competencies includes Business Process Redesign, Technical Migration, and Intelligent Enterprise. Along with SAP, we are comprehensive AWS experts with an unfathomable technical and strategic understanding of cloud service. Our SAP and AWS combined expertise can work wonders for your business processes. YASH has implemented this RISE with SAP on AWS to multiple customers reducing their manual efforts and increase system efficiency and speed up to 60%. It provided 100% data security through access rights/ SAP Authorizations and deployment of analytics & quick management solutions helped accelerate decision making up to 80%.
Our service proposition involves advisory services, business process optimization, application management, and implementation services. Thus, you get every necessary technical and strategic support to help you reap optimum investments from SAP and AWS investments.
As experts in both environments, we believe RISE with SAP is a great fit for many companies' transformation strategy, as they will have resources tailored to their strategies and goals, and we believe AWS is ready for organizations to take advantage of this proposition. And to start this transition, at YASH we design the right roadmap for each client to successfully migrate to the cloud.
Please write to us at https://www.yash.com/contact-us/ or aws_info@yash.com to explore more about our RISE with SAP on AWS solutions.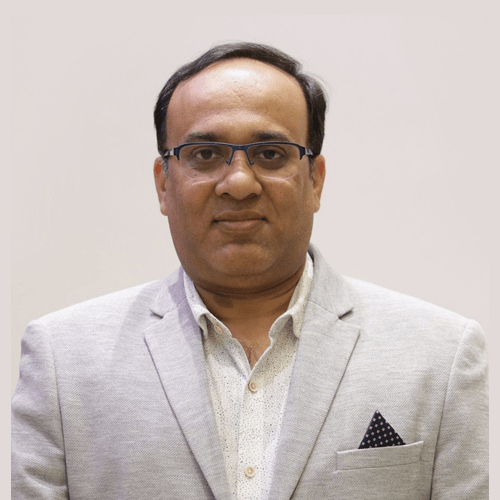 Vice President, Global Alliances & Business Head – AWS & GCP
Ashish has been part of the Strategy and Business Development for over 20 years with 10+ years of experience in multiple cloud technologies. He has held various leadership roles of helping customers driving transformations.
At YASH, he is primarily responsible for AWS and GCP Business Planning, Portfolio Management, strengthening alliances globally and position YASH as preferred Partner of Choice for customer's Cloud Transformation journey.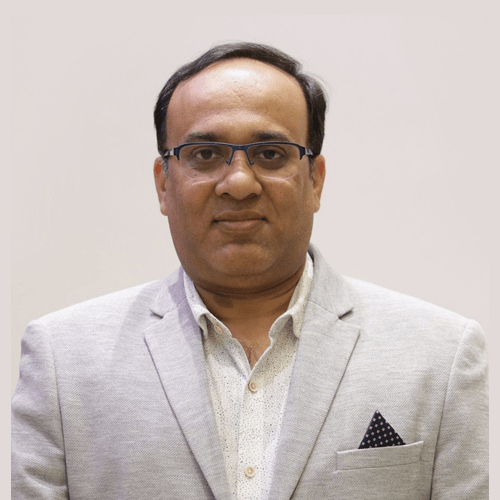 Vice President, Global Alliances & Business Head – AWS & GCP