Smart companies know disaster is not a matter of if, but when. According to a study done by the University of Oregon, every dollar spent on hazard mitigation, including Disaster Recovery (DR), saves companies four dollars in recovery and response costs. In addition to cost savings, smart companies also view DR as being critical to their survival. For example, companies that experienced a major data loss struggled to remain afloat as was the case with companies that experienced major fire disasters.
Disaster recovery for SAP has always been a hot topic, since SAP is one of the most mission-critical applications for any organization. Research Company IDC analyzed the cost to the company, should a critical application fail. They calculated that cost—if you're a Fortune 1000 company—to be between $500,000 to $1 million per hour of downtime. They further calculated unplanned application downtime (all applications) costs a Fortune 1000 company billions.
Organizations need to be ready to effectively combat downtime in their mission critical SAP landscape.
When planning for DR for SAP Applications, companies must establish a recovery time objective (RTO) and recovery point objective (RPO) for every single point of failure in the SAP application Stack. RTO being the acceptable amount of time in which SAP application data must be restored while RPO is the acceptable amount of data loss measured in time.



Here are the steps for creating an effective disaster recovery plan:
Set RPO and RTO targets as per the organization's risk plan which will mitigate financial and business losses.
Design and implement DR plan for efficiently recovering the IT infrastructure necessary to run critical SAP business functions.
There are several DR options in the SAP world. The emergence of
cloud technologies
have added options that did not exist a few years ago. There is also more flexibility today, for choosing the DR option that's right for an organization. Of course, various options also carry different advantages( and challenges) apart from varying price tags. I will discuss in detail on the relative merits and demerits of the traditional DR vs Cloud based approach, in my next blog. Watch out this space for more on DR.
For companies with corporate datacenters, the traditional approach to DR involves duplicating SAP IT infrastructure at a secondary location to ensure available capacity in a disaster. The key downside is IT infrastructure must be bought, installed and maintained in advance to address anticipated capacity requirements. This often causes IT infrastructure in the secondary location to be over-procured and under-utilized.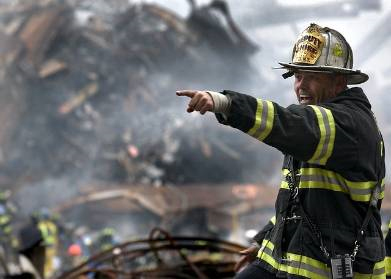 Umesh Botwe is SAP Basis Practice Head with YASH technologies.