Microsoft PowerApps
How Does Power BI Benefit the Manufacturing Industry?
Publish Date: April 6, 2023
Manufacturing processes involve the performance of complex operations from planning, raw material receipt, and production to QC, dispatch, and logistics. Collecting, analyzing, and managing data generated during all these activities can become arduous and overwhelming for manufacturers, who have numerous tasks outside of this to perform and perfect.
Microsoft's Power Platform has emerged as a valuable tool in this regard. It helps manufacturers streamline operations, visualize business data, track overall performance, and make informed decisions. In other words, it can significantly transform manufacturing operations. Let's delve into it to explore.
Power Platform Individual Components
Microsoft's Power Platform stack comprises various products. Let's overview them to understand the value they offer in the context of every business they serve.
Power BI – Work on data from multiple sources or input new ones from various locations
Power Apps – Visually explore and analyze shared data
Power Automate – Create and automate workflows set to process data
Power Virtual Agents – Build chatbots easily
Some additional products manufacturers should know include,
Common Data Service (CDS) – A service that allows you to directly connect to your data via Power BI, create reports and publish them to it. You can use these reports in dashboards, shared and accessed via mobile apps.
AI Builder – Enhances business processes via tailored AI models.
Common Data Model (CDM) – Unifies data across multiple processes.
Leveraging Power Platform to Enhance Manufacturing Operations
Microsoft Power Platforms can help manufacturing companies in various ways. For instance, the platform can allow them to generate valuable inferences from data, leverage AI capabilities, and deploy robust applications. Additionally, it touches on some vital aspects of manufacturing, i.e., reducing manual action and streamlining business processes.
Power BI: Multiple data sources make it challenging for manufacturers to leverage data. But Power BI simplifies collecting, connecting, and interpreting massive datasets. It offers interactive dashboards, reports, and straightforward visualizations facilitating data analysis. Additionally, Power BI dashboards allow companies to extract data seamlessly from the Microsoft platform and integrate it with cloud-based platforms.
Power Virtual Agents: This is a relatively new but beneficial offering. Often, manufacturing companies confront problems that guzzle up their adequate bandwidth. Power Virtual Agents allows them to build virtual chat agents quickly without coding.
Virtual agents find suitable solutions based on user responses to their problems. Manufacturing companies can use adaptive cards in bots for personalized user interactions. In addition, they can create an FAQ bot with the Q&A Maker to deploy those bots across various intended channels.
Power Automate: Many manufacturers still deal with paperwork for various processes, for instance, invoicing. Power Automate provides intelligent document processing solutions that help extract data from documents and validate them against the rules.
Build Apps with Power
Manufacturers can develop two types of applications with Power – a canvas and a model-driven application. Let's look at both.
It is like a blank canvas that allows you to move components wherever needed to build the user interface (UI). It is more apt for role-based or task-based solutions.
A Model-Driven Application (Data-Driven)
This one follows a more data-focused approach. Although you can add dashboards, forms, and charts, most UI components will be per your chosen data. Thus, the design is usually more static. But you still have some room to customize. These apps serve those needing complex business logic, like comprehensive solutions involving multiple processes from various teams.
Not sure where to start? Consult YASH Technologies.
Our Microsoft CoE, unmatched expertise across each of its products, and techno-strategic intelligence help manufacturers derive optimal value from their technology investments. From consulting to deployment and technical assistance, we help manufacturers globally leverage Power Platform optimally and realize tangible benefits in the long run. Click to explore our Microsoft expertise.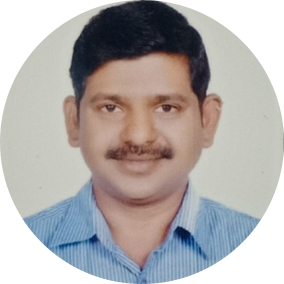 Vice President – Microsoft Practice