SAP
SuccessFactors
Concurrent Employment for Contingent Workers in SAP SuccessFactors' H1 2020 Release
Publish Date: May 7, 2020
Top companies across different industries are employing contingent workers. Contingent workers are those who are employed by an organization on a non-permanent basis, while concurrent employment means that a worker in your organization has multiple employments at the same time.
SuccessFactors' H1 2020 release has the concurrent employment for contingent workers feature that can be enabled from the upgrade center. By the second half of 2020, it will be enabled universally, by default, for all preview and production systems.
It is an ideal step to test this new feature now, to understand its implications on your work processes. This blog sheds more light on this feature and answers all your questions.
If you have any more questions or need an expert opinion, reach out to us at YASH Technologies. We are global leaders in consulting, technology, and outsourcing services, and have been empowering businesses through digital transformations for more than 24 years now. Step into the future with us, unleash the power of technology for your business.
To read the complete blog curated by a YASH expert and to take your business processes a step ahead, click here.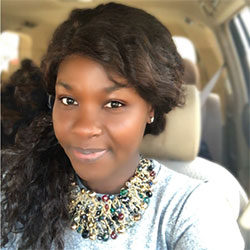 SAP HCM/SF Consultant