Automation
SAP
How is SAP Business ByDesign Digitalizing life sciences
Publish Date: August 19, 2019
The life sciences industry is agile and innovative with very high productivity and works on products that need to reach markets quicker. The industry has to keep a tab on strict regional regulations, royalties, and patents and also deal with a lack of long-term investments. SAP Business ByDesign offers a scalable solution for the life sciences industry and is designed to support and streamline processes, innovate, create, and deliver solutions more effectively.
SAP Business ByDesign is a suite-in-a-box solution that streamlines all processes and is a fully integrated cloud solution. It can cut down reporting time, resolve back-office issues in one, fast to implement, fixed price solution. With Business ByDesign, Life sciences industries can monitor key performance indicators at a glance, and make quick decisions based on factual and real-time data, focussing on development and not IT systems. This enables the industry to focus on improving patient outcomes and helping people rather than deciphering spreadsheets.
Key Features
Comprehensive Project Management
Reporting and Analytics
Sourcing and Procurement
Manufacturing Compliance
Sales & Marketing
Human Resource

SAP Business ByDesign — Advantages to the Life Sciences Industry
Fundamentally well-structured to support a validated environment.
Embedded workflows in ByDesign ensure the personnel follow a structured workflow for all processes and can be easily traced or audited at any point in time. Business ByDesign is very well documented, which helps facilitate the validation documentation gathering requirements.
It is built to support audits regardless of their nature – financial, compliance, or process.
Quality Control is built into the solution's core, and it makes the correct process available to everyone at any time.
It supports a batch, lot and serial numbers and also has an embedded warranty tracking.
Strong Bill of Materials (BoM) Revision control and revision tracking capabilities.
Supplier Products Approvals ensure that materials are only sourced from approved suppliers. The system can be configured to mark products as restricted and thus require sourcing from an approved supplier list.
Customer product approval can be configured to flag any product as being restricted to the customer or customer location. This ensures that only approved items are shipped to the customer or to an approved location.
Key Benefits
Connects people, processes, and data to get work done faster
Saves time & money by automating repeatable processes
End-to-end integration makes all business processes visible
Industry-specific expertise
Rapid, cost-effective deployment
Ensured scalability
On-going reliable support for maximum ROI
Track & trace materials & transactions
Embedded project management & project cost functionality
Embedded quality control functionality
Supplier & internal quality audits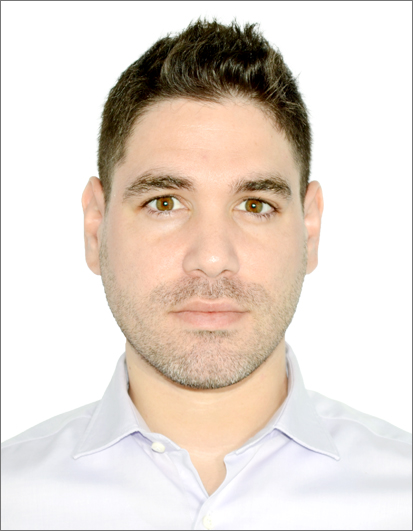 Healthcare Competence Manager, Soltius