Smart Manufacturing
Become a Future-Ready Manufacturer with Smart Manufacturing
Publish Date: August 1, 2022
The automotive, healthcare, and manufacturing industries are embracing Smart Manufacturing (SM) with gusto. With a white-hot interest in being an SM-ready manufacturer, businesses can be in the vanguard of a paradigm shift that will make it possible to see smart manufacturing in everything from robots to machine tools.
Automation has been ongoing for decades, but new technologies are rapidly redefining how factories are operated and managed. The result is a future-ready manufacturing landscape where smart manufacturing brings customers closer than ever before.
According to industry reports, SM is projected to grow from USD 86-88 billion in 2021 to a whopping USD 227-230 billion by 2027. This growth can be attributed to the growing implementation and adoption of Industry 4.0 technologies that need real-time analysis and synchronization, which help reduce costs and save time.
"As manufacturers advance their digital transformation initiatives, they drive up spending on smart manufacturing with investments in factories that adopt Industry 4.0 solutions like AMRs, asset tracking, simulation, and digital twins," ABI Research Director, New York, Ryan Martin says in a recent research note.
Companies now view their operations as more than a production/assembly process. SM is built on four pillars: intelligent operations, digital supply chains, collaborative design, and manufacturing automation. Many technologies work together to leverage IoT (Internet of Things), Big Data, machine learning, and artificial intelligence (AI), among others. But knowing what constitutes smart manufacturing is not enough. As a manufacturer, it is what you do that sets you apart from all your competitors.
Realize How Critical Data Is!
Enough has been said about data being the new oil. However, despite deploying data-driven technologies, the ROI manufacturers' experience is unsatisfactory. According to a recent survey, only 28% of manufacturing organizations use data from equipment, processes, and systems to draw insights for continuous improvement.
Thus, manufacturers must realize how critical data is and take actions, some of which include,
Creating a central data repository that gathers data from multiple sources like vendors, associates, clients, departments, etc.
Emphasizing a single version of the truth to streamline decision-making.
Deploying systems that enable studying the past and making projections.
Exercising complete control and security over data.
Setting up a framework to build successful data-sharing relationships
Address Sustainability
The ability to manage manufacturing operations "in an environmentally and socially responsible manner" is not an opt-in or opt-out anymore. Moreover, sustainability leads to superior resource productivity, translated into cost savings, when done with the right tools.
For instance, Tetra Pak, the F&B leader, has been at the forefront of sustainable manufacturing, using smart manufacturing, specifically "sensors and related internet of things (IoT) components, to break down silos by linking corporate systems and functions together."
The smart manufacturing paradigm moves from managing processes in the field to managing them in the cloud.
Sustainability initiatives can enhance a manufacturer's competence. Let's see what those are.
Switch to the cloud for better scalability, security, and cost-effective data management practices.
Assess technologies like blockchain and consider investing in capabilities like AI/ML solutions suited to particular manufacturing activity.
Introduce agile workflows that expedite processes without compromising quality or increasing workarounds.
Indulge in cross-industry learning to know what better others are doing.
Fetch Actionable Insights
Manufacturing companies also generate a massive amount of data these days. But the question is, how much of it can they use to address their business needs? Besides, how can they learn from the data and gain insights that guide actions?
The answer is data analytics solutions that help companies foster data-driven growth. The key is to structure unstructured data, format it and arrange it to derive meaning from it in the form of actionable insights.
But confining it to manufacturing operations wouldn't help. Instead, gathering, collating, and correlating insights from other departments like HR, supply chain, R&D, sales, and marketing can help manufacturers greatly. It can enable them to make strategic decisions aligned with the company's objectives.
Technologies Manufacturers Must Precisely Look For
Manufacturers must invest in what's required from the competence and sustenance perspective. Some of them include but aren't limited to:
Predictive Maintenance: Optimizing system uptime is a significant concern for every manufacturer. Smart monitoring of equipment through Industry 4.0 applications can address it effectively.
Digital Twins: Creating a digital twin can help manufacturers sneak-peek into problems and prevent them. It can help them decipher responses to a particular action before implementing it in real-time.
Demand Forecasting: Engage in data-driven demand forecasting to optimize resource planning and avoid excess inventory, inventory shortages, overproduction, and underproduction.
Supply Chain Analytics can help manufacturers stay on top of the new-age supply chain complexities. Identifying illegal, unregulated, and unethical supply chain practices is among the many benefits.
Get Future-Ready with YASH's Manufacturing Solutions
From creating digital twins to integrating analytics that enhances demand forecasting, we leverage technology to help take manufacturing to the next level. Our highly sophisticated and customized manufacturing solutions cover every essential aspect like planning, operations, futuristic technology, and data.
You can seamlessly integrate our solutions with existing ERPs and achieve optimal competence, intelligence and results. Additionally, while revamping their manufacturing operations, our solutions help save costs, enable more comprehensive expansion, and tap unrealized business opportunities. Click here to connect with us and know more about our smart manufacturing solutions.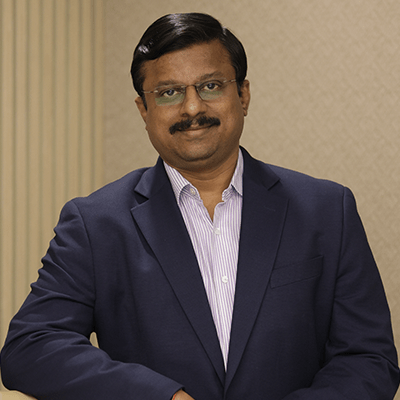 Vice President & Global Head - IoT & Embedded Practice & CoE
Sacheen has over 26+ years of experience in the Engineering/Industrial services & IT services company and predominantly worked for Manufacturing, Transportation/Automotive, Healthcare/Medical Devices and Energy & Utilities Industry Verticals sectors.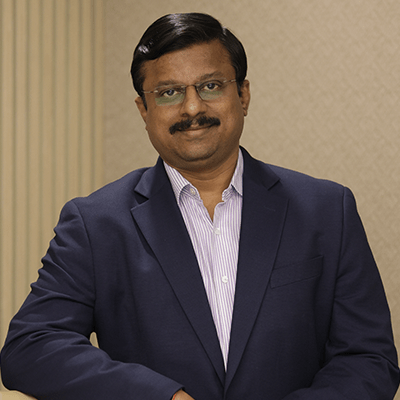 Vice President & Global Head - IoT & Embedded Practice & CoE