As corporations progress toward digitization, the combination of AI with IoT, dubbed "Artificial Intelligence of Things" (AIoT), is gaining steam. It represents a more contemporary way of dispensing AI, bringing it straight from the data center and integrating it into the gadgets we use every day.
As these technologies' efficiency improve, they are now being used across a wide range of industries where cognitive data and problem-solving may assist in producing positive business outcomes for all stakeholders.
Looking for foresight-driven AIoT solutions? Discover YASH Tech
The combination of AI with IoT is truly transformative and advantageous to both technologies. AI analytics can transform IoT data into valuable and practical information when properly deployed. YASH Technologies employs a 'consultative solutioning' strategy to assist organizations in achieving quicker time-to-market and the confidence to create effective 'physical' and 'digital' combinations. With a huge reservoir of tools, templates, accelerators, and proven frameworks, our Embedded Systems CoE (Center of Excellence) and competencies can help you leverage a data-driven ecosystem. Instead of a fragmented approach, you will gain a comprehensive collection of tools and tactics that will not only help you sustain innovation but also scale it to meet current demands.
Key takeaways
Covering the entire spectrum of embedded systems
Interoperability and integration with engineering IT and enterprise IT systems
Offering you a shop floor to top floor integration
IoT advisory and consulting with end-to-end solutions and services
Please enter your information to access our full on demand webinar series.
Know our speakers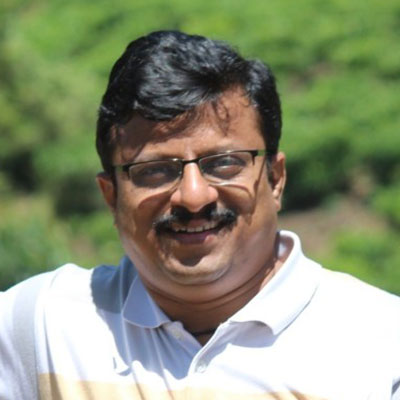 Sacheen Patil
VP & Global Head - IoT Practice & Embedded Systems CoE, YASH Technologies
Sacheen has over 26+ years of experience in the Engineering/Industrial services & IT services company and has predominantly worked for Manufacturing, Transportation/Automotive, Healthcare/Medical Devices, and Energy & Utilities Industry Verticals sectors. He directs YASH Technologies' 'IoT & embedded system practice' vision and is responsible for aligning the company's digital vision with the emerging and futuristic technologies, relevant to the customers and the specified industry verticals. Sacheen has expertise in creating solutions that improve customer satisfaction, build & lead global teams and excellent organizational skills.
Connect with him on