SharePoint
Why Use SharePoint for Standard Operating Procedure (SOP) Management?
Publish Date: June 9, 2023
In today's fast-paced business world, it's essential to have a streamlined and efficient process for delivering high-quality work while staying compliant with regulations. That's where Standard Operating Procedures (SOPs) come in, providing a guide that everyone can follow to ensure consistent and error-free results. However, managing SOPs can be daunting, with multiple departments contributing to updates and revisions. Fortunately, SharePoint offers a solution to help businesses keep their SOPs organized, up-to-date, and accessible. Let's explore how SharePoint can simplify SOP management and revolutionize the way you do business.
Organizing the SOP Creation Task in SharePoint
Building a robust SOP can be daunting, mainly when several departments contribute to the document. However, building a team site in SharePoint is the most effective way to overcome these complexities and ensure everyone is on the same page. Team sites provide an ideal platform for project-based work and offer tools to manage SOPs efficiently.
Even if team members are dispersed across different departments or working remotely, they can easily access the team site and stay updated on the latest changes. Team leaders can seamlessly upload multiple SOP files for the team to create and edit. They can also delegate tasks to different team members and keep everyone informed with instructions posted on a common news feed.
The Workflow Feature of SharePoint
Managing projects with multiple contributors can be challenging, especially when creating and maintaining standard operating procedures (SOPs). Fortunately, SharePoint's workflow feature makes it easy to ensure the project runs smoothly. This feature allows users to set specific rules that prevent progress until the required steps are completed. This feature proves helpful when multiple people review and edit the document, as the workflow won't move to the next reviewer until the previous one completes their task.
But that's not all! SharePoint offers a range of workflow options, including Approval, Group Approval, Collect Signatures, Collect Feedback, and Disposition Approval, giving users the flexibility to choose the workflow that suits their needs best. With SharePoint's workflow feature, managing SOP projects is a breeze!
Storing SOP in SharePoint
Efficiently storing your SOP in SharePoint is made easy with its versioning and auditing features that enable you to stay compliant. Consider these helpful tips for sharing your SOP in SharePoint:
Choosing Between Library and Site
When organizing your SOPs in SharePoint, choosing between a library and a site is a crucial decision that impacts findability. The goal is to make it easy for your employees to locate the information they need in the fewest clicks possible.
Libraries are a popular document management tool in SharePoint that offer features such as versioning, workflows, and metadata for search. On the other hand, sites provide a broader toolset for information management, including presenting documents via links, blogs, and calendars.
To structure an SOP library effectively, consider how people access the documents and create libraries accordingly. Additionally, control access to the library and determine who can access what and at what level of authority. Eliminating the Shared Documents library and creating customized libraries based on the organization's needs is practical.
Metadata for Enhanced Searchability
Metadata is a powerful tool that can enhance the searchability of documents in SharePoint. By assigning consistent document classification, metadata helps users quickly locate the documents they need. Configuring metadata navigation for a list or library creates a tree control on the left-hand side of the page, showing a hierarchy of both folders and managed metadata terms. This lets users filter the view list or library items to create dynamic content displays. SharePoint also offers a SharePoint-based LMS to help training managers complete their training and stay compliant.
Why YASH?
YASH is a trusted and reliable partner for organizations looking to optimize their SharePoint platform for their SOP project. With years of experience and a team of experts in Microsoft products, YASH offers a wide range of services to help organizations get the most out of their SharePoint platform.
YASH's services include consulting and advisory, infrastructure design and build, governance, application enablement, and various specialized services. The company's expertise and experience in these areas ensure its clients receive the best support and solutions to their SharePoint-related challenges.
By partnering with YASH, organizations can rest assured that they will receive high-quality services and solutions tailored to their needs. Click to connect with YASH and learn more about how the company can help you optimize your SharePoint platform for your SOP project.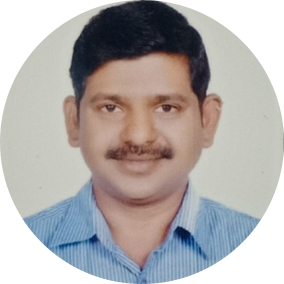 Vice President – Microsoft Practice