SAP
SuccessFactors LMS Drives Better ROI
Publish Date: July 18, 2017
There is now a need for technology that's easy to use but also sophisticated enough to tackle the biggest business challenges. A learning management system (LMS) has become mission critical to organizations that are trying to keep employees up to date on everything from the latest technologies and regulatory requirements, to industry certifications, best practices plus job-specific and leadership skills.
One of the most powerful things that a Learning Management System can do, and is often overlooked, is its' ability to create streamline communication between instructors and learners. Learning management systems are a proven method for saving money and improving efficiency by cutting the time and costs involved.
Technology investment ROI generally raises three key questions:
Lower costs. Is this investment going to lower overall costs?
Save time. Will this investment save time?
Increase productivity. Will this help the business grow effectively and efficiently?

It's not easy to balance all the above and generate the best ROI, but SuccessFactors LMS does that and is hence trending as the industry leader.
SuccessFactors LMS not only automates the learning process, it also offers powerful reporting features and the flexibility to manage all types of third-party and custom content as well as peer-to-peer and on-the-job training. It can also turn learning activities into profitability drivers by integrating seamlessly with performance management, career development, compensation planning and succession planning initiatives.
There are specific areas that can be measured as significant areas of cost savings increasing the ROI. These include:
Reduced costs of maintaining in-house software systems
SuccessFactors LMS uses a cloud-based system for storing information and making it accessible to employees 24/7 in different time zones and geographic locations. This reduces information technology hardware and support costs. It can establish a virtual classroom that brings the training right to the employees' workplace or even their home or mobile devices.
Reduced costs for administered training programs
Maintaining a staff whose sole purpose is to travel to different corporate branches and deliver training sessions can now be a thing of the past. Elimination of multiple systems, resulting in lower costs and better control over all aspects of the training experience through one standard, centralized access point. The entire training program can be administered by the in-house training or human resources department or on the cloud, thus reducing travel costs of employees as they can now learn on-the-go.
Reduced costly delays in unveiling new corporate initiatives
Even in large companies spread across many states and countries, corporate initiatives can be initiated on time & budget because thousands of employees can be trained simultaneously. As new techniques are unveiled and new prototypes built, everyone on the production team in the company can come on-board simultaneously due to cloud-based access to information.
Compliance Regulations
Reduced risk and costs of fines for failing to be compliant with regulations. By ensuring the delivery of consistent training programs that comply with government regulations for any industry, it reduces the risk of any facility not observing compliance.
Strengthen sales and marketing
Simulations and custom courses help new sales reps become more competent in pitching products and closing deals; market research reaches reps faster, and national or regional offices can maintain consistent brand messaging. SuccessFactors can deliver dramatic returns through "adaptive learning" that targets training according to trainees' skill profile, needs, and aptitudes.
Save time spent revising, updating and retraining
SuccessFactor's automatically manages how changes relating to everything from new corporate policies and benefits to revised "SOP" documents affect learning program content. SuccessFactors LMS delivers continual innovation with four releases a year and automatic upgrades. It's more flexible, scalable, and secure, and it's faster than traditional software.
The cost savings that a company can expect from SuccessFactors LMS is substantial. Any investment looks at the ROI and what satisfied customers appreciate about SuccessFactors is that it provides both process efficiency as well as transaction cost savings.
Visit Our SAP SuccessFactors HCM suite to transform your HR functions!
Saratchandra Panganamamula, Practice Manager – SAP HCM & SF @ YASH Technologies.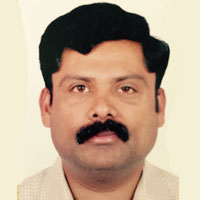 Practice Manager SAP