SAP
How SuccessFactors Helps Transform Managers into Leaders
Publish Date: March 14, 2017
How do high-performing organizations manage their talent? Research studies indicate the growing role that corporate competencies play in performance management. As more and more organizations standardize and automate employee performance management, the use of standard competencies is also increasing. How do organizations use competencies and which of the competencies drive higher business results? Do they make a difference at all?
Leadership Development is one such competency, which is gaining prominence in this rapidly changing world. A global study conducted by a leading HR strategy firm revealed that 35% of organizations face significant challenges in honing and developing leadership talent.
It is interesting to examine why and where organizations fail to address this key challenge, when they recognize that leadership talent is very critical. Could it be that companies perceive leadership development as a short term objective? Building effective succession planning processes within the organizations is therefore imperative.
What Skills Differentiate the Leader?
Great leaders learn every day – from everyone
A leader is an effective listener
Leaders embrace the past when planning for the future
Effective leaders help everyone feel like part of the solution
Productive leaders are optimistic and model positive behavior
Most managers and executives of these organizations do possess these skills, but how does one use these actions, so that managers turn into leaders? Leadership development is a critical strategic initiative in ensuring:
The right employees are retained.
The culture of the organization supports performance from within to gain market position.
That managers are equipped to take on future leadership roles, so that the organization is viable in the long term.
SAP SuccessFactors Talent Management Suite will help identify outstanding management skills and develop the leadership traits in the workplace. Performance & Goal Management, Succession & Career Planning, and Learning Management modules of SuccessFactors, will help organizations with an integrated and consistent approach to talent management. This proves critical in grooming leaders who can take on increasingly challenging roles within organization.
The unique combination of business focus and integrated employee performance potential, will help to spot the right talent. SuccessFactors Succession Planning further helps in grooming the spotted talent in the right way. The development programs, integrated with learning plans, will deliver effective results and all this information gets reflected in employee talent profiles, which is a unique feature of Success Factors.
Organizational alignment: Creates development goals that balance the needs of the organization with employees' career aspirations.
Unlock employee potential: Empowers employees to create and manage goals for personal and professional development.
Increase talent mobility: Retains your top talent by matching employees with open positions in your organization.
Maximize value: Links development goals to learning activities to accelerate learning and create a pool of available successors.
SuccessFactors offers an integrated and consistent approach to talent management. All solutions are structured for a seamless integration, not only in terms of a unified user interface, but also successful business integration. For employees to prosper and grow, they need to be encouraged to reach their full potential. With SuccessFactors Succession & Development, one can increase employee engagement, foster professional growth and development, and maximize career opportunities for top talent.
Businesses that outperform their competition know that strategic talent management is essential in building the right leadership necessary for precise business execution. YASH Technologies is a leading global IT solutions company, with an expertise and focus on HR transformation and technology enablement. YASH Technologies has been featured in Forrester Magazine for winning and delivering multiple HR Transformation projects, including on SAP SuccessFactors.
Visit Our SAP SuccessFactors HCM suite to transform your HR functions!
Saratchandra Panganamamula, Practice Manager – SAP HCM & SF with YASH Technologies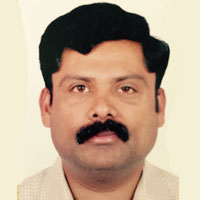 Practice Manager SAP
Add Comments
Comments (02)

unified threat management utm
Aug , 2017
Well, You gave us a clear explanation about this category, I got the best information and suggestions they very help us and very useful to us. Thanks for sharing the best posts they amazing. You have done a great job it very nice. Thank you all

Johna335
Mar , 2017
Thank you for every informative blog. A place where I could get info written in such a perfect means. I've a project that I'm just now working on, and I have been at the glance out for such information.